Meet Chantel Rostant
Chantel Rostant is the NFL wife of linebacker Jerod Mayo. Chantel Rostant, now known as Chantel Mayo is a model turned professional football spouse.
Chantel's hubby was drafted by the New England Patriots in the first round (10th overall) of the 2008 NFL Draft. According to his Patriots page, Mayo was named defensive rookie of the year in 2008. He became a defensive co-captain by his teammates in 2009, 2010, 2011 and 2012.
Mayo has led the Patriots in total tackles in each of his first five seasons. He was named to 2010 Associated Press All-Pro First Team and was named to two Pro Bowls, in 2012 and in 2010 with an NFL-leading 193 tackles. Mayo was also elected defensive captain by his teammates for five consecutive seasons (2009-15).
Before becoming Mrs. Mayo, Chantel worked in the modeling world. She has a profile on Model Mayhem, where she says she is a hairstylist/model. Chantel writes: "I am very selective about TFP/tfcd work. The model and the photographer need to have a mututal benefits from such work. Currently, I am  looking to work with professional  photographers  only to build my port with hot, new creative images."
According to an old MySpace profile, Chantel Rostant also has credits from appearing on a couple of music videos and she's also landed small acting roles.
Her credits also include, runway shows such as Lady Divine Annual, Ed Hardy, Ill Wear. Her onstage performances include working with Milky Way, Bronner Brothers, R&B singer Mario and VH1 hit series Sheers Tears and Beauty.
On social media, Chantel Rostant calls herself a wife, mommy, homemaker, stylist and CEO.
Chantel has adapted to the role of an NFL wife just fine, even before walking the isle, she was already supporting her man and organizing charity events like the one in 2010 when Jerod and Chantel Rostant organized an inaugural celebrity bowling tournament at Kings Dedham at Legacy Place. The annual event benefited Pitching in for Kids, Inc., a nonprofit organization dedicated to providing earmarked grants that improve the lives of children in New England. Today, the event benefits the Boston Medical Center.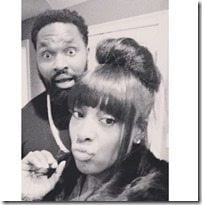 The couple have also done other stuff to help children including the family's annual Mayo Bowl. Of all the Patriots charity events throughout the year, the Mayo Bowl is routinely the best attended event from the players perspective.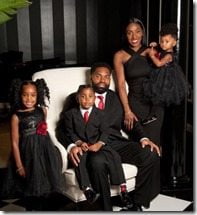 Chantel Rostant is the mother of the couple's three children. She gave birth to daughter, Chya in 2010, a son, Jerod Jr. in 2011 and the family welcomed another baby girl, the latest addition to their crew, in 2014
You can find the lovely Chantel Rostant Mayo on Instagram here.