Nichole Matthews
Meet Mrs. Nichole Matthews; she is the beautiful and proud mother of college basketball player Charles Matthews. Her boy is the 6'6″ shooting guard for the Michigan Wolverines at the University of Michigan, he also played for the Kentucky Wildcats prior to transferring to Michigan in 2016.
Charles was born and raised in Chicago, Illinois where he attended Ray Elementary. In addition to basketball, Matthews played hockey, chess, practice skateboarding and played the trombone. In 2014, he committed to play for John Calipari at the University of Kentucky.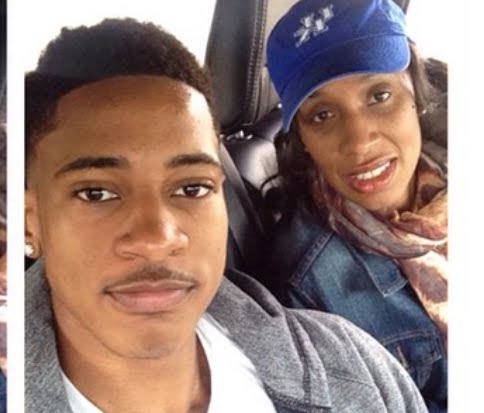 He played with the Wildcats until he underwent a medical procedure in May 2016, and left the team a month later. He decided to play at Michigan over Xavier on July 1.
Charles is a star player on the Wolverines' team, he is also pursuing a major in general studies.
Some of you might be wondering whether or not Charles Matthews has a girlfriend, and it looks like he is single, but as noted above there is one lady who will forever hold his heart and that is his beloved momma, Nichole.
You probably saw Mrs. Matthews on Charles' Instagram, she is flawless indeed. This is what we know about her.
Mrs. Matthews was born Nichole Deana Dilworth on March 19, 1969. She is the daughter of Mrs. Linda Dilworth.
She attended Chicago Vocational Career Academy & SIU Carbondale/Depaul University in Chicago and works as a special project coordinator at the Chicago Public Schools.
Nichole and Charles Matthews Sr. are the proud parents of three handsome and amazing sons, Dominique, 23, Charles, 21, and Jordan. Dominique plays basketball at Illinois- Chicago and her youngest Jordan at St. Rita.