Meet Charmaine Glock, the utterly girlfriend of Marshawn Lynch the NFL running back with the Seattle Seahawks.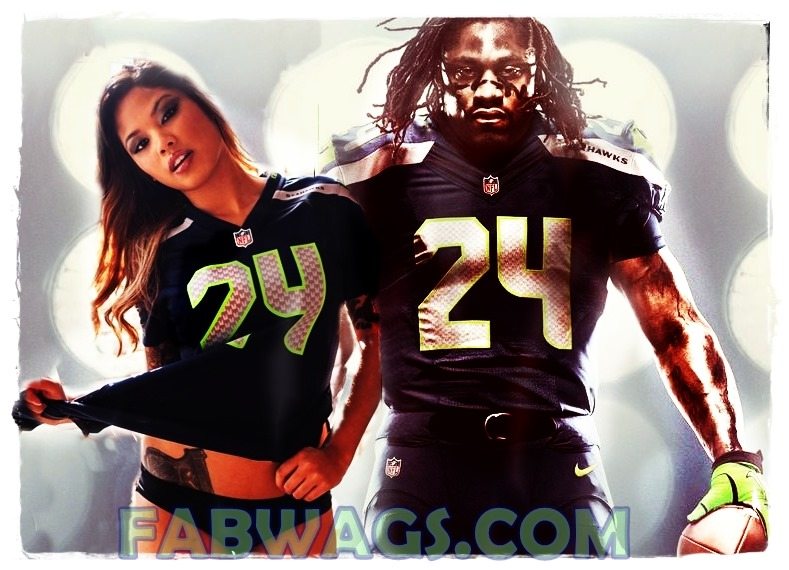 The 27-year-old California born player Marshawn Lynch graduated with a major in Social welfare from the University of California in Berkley, where he also joined their football team the California Golden Bears.
During the 2007 NFL Draft Lynch was selected by the Buffalo Bills with the 12th overall pick in the draft's first round. The Bills traded him to the Seattle Seahawks in October, 2010, with Seattle he has done pretty good, and the term "doing pretty good" for Marshawn suits him in and out the field, have you seen the hottie he is dating, her name is Charmaine Glock or maybe she is not dating him, huh very confusing… why don't we check the facts..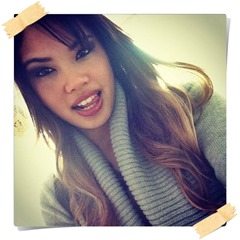 Pretty 25-year-old Charmaine Glock was born on January 01, 1989 in Bellevue, Washington but she is currently residing in Seattle. Charmaine who works at 24/7-365 RetroGrade Engineering is also a model.
Charmaine has been modeling since 2010, she could be in an ad for a night club event where she will hosting or in those photos showing zero clothing like she was seen at Exxxotica 2012, and in those where she covers her beautiful body and shows off her perfect, flawless face. I don't think Glock is her real last name, I guess it just stick to her especially after she got those two Glock pistols tattooed over her hip area, Charmaine's exotic looks are due to her Pilipino/ American heritage!! In fact Charimaine's real name is Charmaine Legion Obras and she is also attending at Huster University in Washington.
Charmaine has both her arms covered with beautiful tattoos, also her back, and tummy, I must add it suits her, it sort of gives her the right "bad babe" image she brings out in almost every pic, however she is a very sweet girl.
But let's get to the interesting stuff, is Charmaine dating Marshawn Lynch, is she really pregnant with his baby? No and No.
She is not pregnant with Lynch's baby or any one's whatsoever and she is not dating Lynch either. she said it  herself.

There you have it, rumor confirmed, not dating, not pregnant but still pretty freaking hot!!