Cheryl Caldwell
Cheryl Caldwell is the lovely and supportive wife of NFL coach, Jim Caldwell. Her husband is currently the head coach for the Detroit Lions. Keep reading to know Cheryl Caldwell's biography.
Cheryl Caldwell's husband was born James Caldwell on January 16, 1955. The Beloit, Wisconsin native has gone on to become a highly respected coach.
He played college football at the University of Iowa. He was a  four-year starter at defensive back for the Iowa Hawkeyes.
Caldwell has nearly 40 years of coaching experience, including 24 on the college level and 13 in the NFL. He served as the head football coach at Wake Forest University from 1993 to 2000, and as the head coach of the NFL's Indianapolis Colts from 2009 to 2011.
From 2003-09, Caldwell was the Colts quarterbacks coach and was also promoted to assistant head coach and associate head coach during that time.
In eight of the 10 seasons Caldwell coached in Indianapolis, the Colts ranked in the Top-10 in total offense eight times and six times in the Top-5.
In first year as head coach for Indianapolis (2009), he won the AFC Championship and led the franchise to Super Bowl XLIV. He became the first NFL coach to win his first 14 games and the fifth rookie head coach to reach the Super Bowl.
He cached in three Super Bowls with Indianapolis (XLI and XLIV) and Baltimore (XLVII) and won two Super Bowl titles (Indianapolis and Baltimore).
He was named the Detroit Lions head coach in 2014.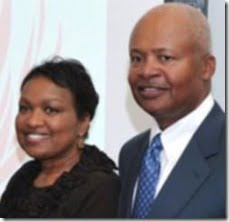 Cheryl Caldwell came in the picture early on. She met her hubby when they were in their teens. They both grew up in Wisconsin and have been married close to four decades. They have been married for 39-years to be exact.
After all that time, you'd think Cheryl would have iteresting stories about her husband being moody all the time, well think again. When in 2014, Jim was hired by the Lions, she told the Oakland Press
"He's always been someone who has never brought football home,"
Cheryl Caldwell and her husband raised four children: Jared, Natalie, Jermaine and Jimmy Caldwell. They are also proud grandparents to son Jimmy's two children.
Their daughter Natalie is also a married lady. She and boyfriend, Larry Blair tied the knot in 2014.
When not busy having fun with her grandchildren, Cheryl Caldwell is quite the philanthropist. She donated 25,000 dollars to a Boys & Girls Club.
She established a Foundation with her husband in 2009; to help kids get better educations. The couple built a number of their learning centers, and one of them is in North Carolina. The others ones are in Indianapolis and Detroit.