Cheryl Pistono
Cheryl Pistono is the ex-girlfriend and baby-mama of former NBA player Kareem Abdul-Jabbar. The former 7'2″ center born Ferdinand Lewis Alcindor Jr.; started his professional career with Milwaukee Bucks who drafted him in the first round (1st overall) in the 1969 NBA Draft. In 1975, joined the Los Angeles Laker where he played until his retirement in 1989.
Prior to entering the draft, he played college basketball at UCLA.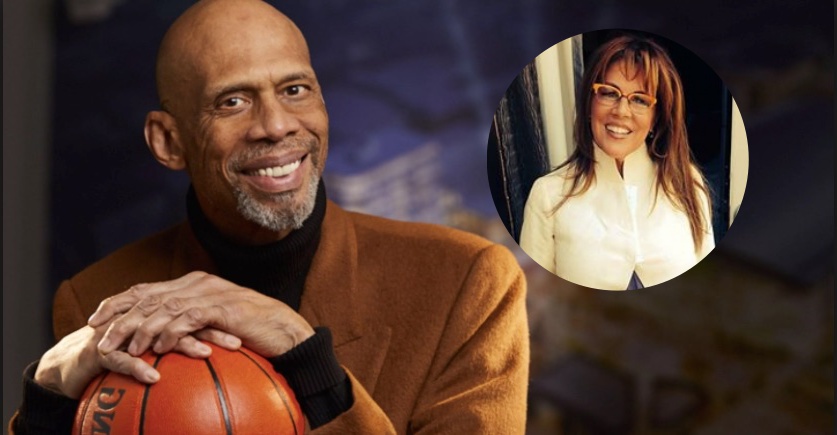 While a senior in college, Kareem Abdul-Jabbar met and started dating Janice Brown; Janice like him eventually changed her name to Habiba Abdul-Jabbar. They tied the knot on May 28, 1971. Together they had 3 children; Habiba, Sultana and one son, actor Abdul-Jabbar Jr. born on August 23, 1976; Habiba and Kareem split up in 1973, eventually divorced in 1978.
Kareem Jr. has starred in the 2004 Earthquake, The Loop, Monster Night, Half & Half and the Sarah Silverman Program.
Cheryl and Amir
After his divorce from Habiba, Kareem started dating Ms. Pistono. 61-year-old Cheryl Susan Pistono Jenkins was born on September 9, 1956. She is one of the children born to the later John J. Pistono a US Marine Corps veteran and his wife Sylvia Waclaw, proud parents of Cheryl's sister Kay and brothers James, John, and Jeffrey.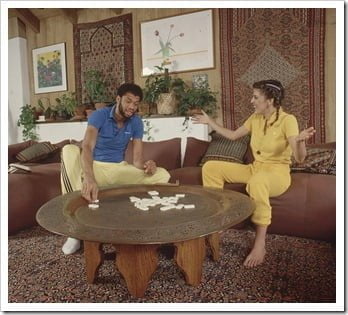 All far as her relationship with the legendary basketball star, we know is that fresh off a divorce, the NBA's record leader in points dated Cheryl in 1979, they initially met in 1977. The pair had a brief courtship that led to the birth of Jabbar's second son, Amir, born on November 18, 1980
Amir was a third-year medical student in San Francisco, back in 2009 when he helped Kareem while he battled leukemia. Amir is nowadays an orthopedic surgeon in Los Angeles.
LaSalle, Illinois native Cheryl attended LaSalle-Peru High School, Beverly Hills High School, and UCLA; she moved in with Kareem in 1977, they broke up in 1984. She is now married to Steven Jenkins.
Kareem fathered a child with a woman in San Antonio, Texas; that boy is Adam Abdul-Jabbar (Adam's mother here), who appeared with Kareem and brother Amir on Celebrity Family Jeopardy in 2017.
You can check Cheryl's Twitter here.