Veranetta Clemons
Veranetta Clemons is the ex-wife of retired NFL player, Christopher Clemons better known as Chris Clemons. The couple was married back in 2010 and had a nasty divorce.
Veranetta's ex-hubby played for the Redskins, Raiders and Eagles before becoming a starter for the Seattle Seahawks in 2010. He was born October 30, 1981. The Georgia native has a younger brother named Nic who has played for the Broncos. His uncle Charlie also played in the NFL.
Clemons  was named the University of Georgia's Most Improved Linebacker his senior year but was not selected in the 2003 NFL draft.
Clemons signed with the Washington Redskins after being undrafted but spent the entire season on injured reserve. After being cut by the Redskins he went to the Cleveland Browns and back to the Redskins in 2004.
Chris also played with the Oakland Riders, the Philadelphia Eagles and the Jacksonville Jaguars; but it was with the Seattle Seahawks he shine the best. He proved his value to the Seattle Seahawks as the team's sack in 2010 and 2011.
He announced his retirement in July 2016 while playing with Seattle.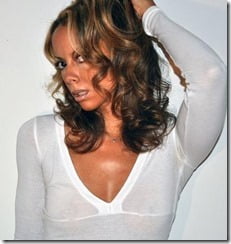 The NFL star apparently hasn't been lucky in love. Back in 2010 Chris was slapped with divorce papers by his then-wife Veranetta Clemons.
The ex-wife accused the NFL star of cheating on with several women and often disappearing to Atlantic City and not returning until the next day.
She also claimed he was "physically, emotionally, and financially abusive" toward her during their relationship. Chris denied all the allegations by Veranetta Clemons but did agree that he also wanted the divorce.
As part of the divorce, Veranetta Clemons demanded exclusive use of the couple's Georgia mansion — as well as one of their cars; the Land Rover or the Bentley. On top of that, Veranetta wanted $10,000 a month in alimony for 5 years.
Neither side could agree on a settlement — so it went before a jury
At the end Veranetta Clemons was awarded a lump sum of 500k and possession of a Land Rover by a Georgia jury.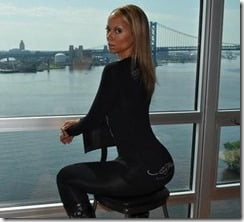 The battle for the ex-couple didn't' end there. After the divorce was finalized, Chris allegedly gave Veranetta his Georgia mansion as he felt bad for the divorce. She moved in right away but when she asked him to pay her $74,856 in attorneys' fees as well, Chris flipped and kicked her out of the house.












Accoridng to her LinkedIn, Veranetta Roscoe is a cosmetologist. She has been working at Olivia King Beauty Bar since 2013. Mrs. Roscoe currently resides in Herndon, Virginia.












In 2015 Veranetta's ex made news again after he filed for divorce a second time from a second marriage. Chris allegedly got married a second time in December 2014 but in April 2015 he filed divorce papers from a Jersey woman named Melissa Gonzalez.
Chris however, seemed to have a change of heart because on April 15th, he dismissed the divorce case without his wife ever filing a response.
Now Veranetta Clemons ex-hubby has found himself in more trouble, this time he allegedly knocked out a woman and is going to jail for it.