LaCausha Olave
The lovely Mrs. LaCausha Olave is the wonderful mother of college football player Chris Olave, a wide receiver currently playing with the Ohio Buckeyes at Ohio State under the direction of head coach Ryan Day, who as you all know is married to Christina Spirou Day. 
Chris Olave High School
With a height of 6'1 and weighing 187 lbs. the talented Chris Olave was born on June 27, 2000, in San Marcos, California, where he attended Eastlake High School and subsequently Mission Hills High School.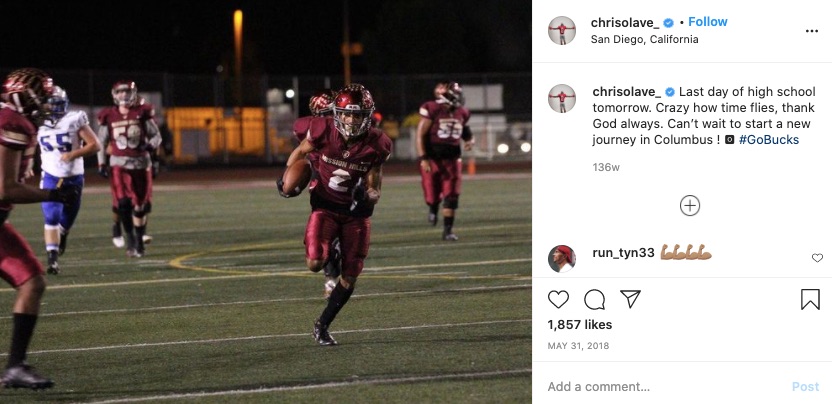 Chris finished his high school career with 147 receiving yards for 10catches and one touchdown at Eastlake; in his senior year at Mission hills, Chris caught 93 passes for 1,764 yards and 26 touchdowns. In addition to football, Olave played basketball and ran track, ran a 10.8 100-meter dash, and has long jumped 23-feet, six inches. Not bad!!!
He committed to play with the Buckeyes at Ohio State in January 2018.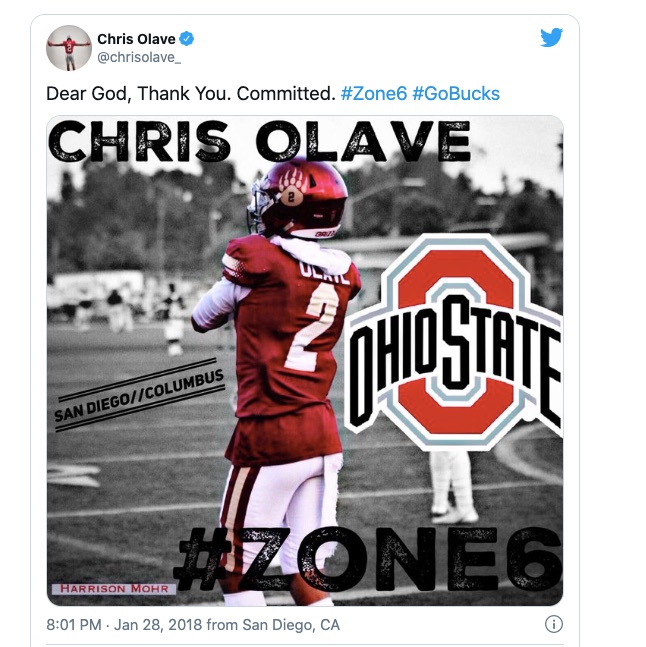 The Buckeyes initially sent Olave an offer in October; Ohio State head coach Ryan Day along with wide receivers coach Zach Smith visited him at his home on Monday, January 22, 2018.
Chris Olave Ohio State Buckeyes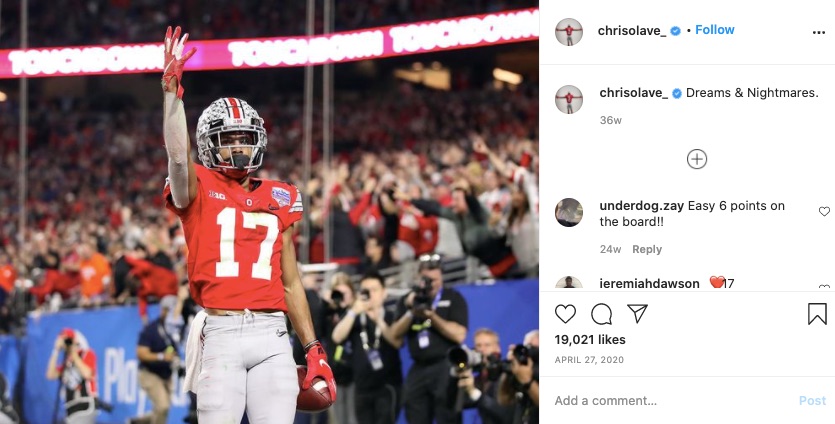 Olave committed to Ohio State over offers from Utah, UCLA, and USC. During his first year with the Buckeyes, Olave caught 12 passes for 197 yards and three touchdowns in 14 games. His sophomore year played in 14 games, caught 49 passes for 849 yards and 12 touchdowns.  In his junior year, Chris played 7 games so far, caught 26 passes for 389 yards and 4 touchdowns.
Chris Olave Parents
Chris Olave is one of three sons born to Raul Olave and LaCausha, also proud parents to Chris's brother Joshua and Isiah Olave.
All three of their sons are football players, all in different programs, which made watching their games pretty difficult; they came up with a plan and split up every weekend between the West Coast and Columbus, Ohio.
Raul and LaCausha knew that at some point constant traveling together or individually was going to be part of their lives, after all, they prepare their sons to achieve higher academic standards, the boys had to make sacrifices and so did they.
So when Josh and Chris didn't do their part, they decided to move and enrolled them at Mission Hills.
"This school knew how strict we were on our kids as far as education," LaCausha said.
Chris Olave father Raul Olave
Chris Olave's dad Raul Danton Olave was born on December 19, 1971, in San Diego, California; however, his family comes from Puerto Rico. He attended Daniel Boone Elementary and worked at C. Raul Olave talked to Cleveland.com about the commitment Coach Day, made to Chris when he and Zach Smith visited them.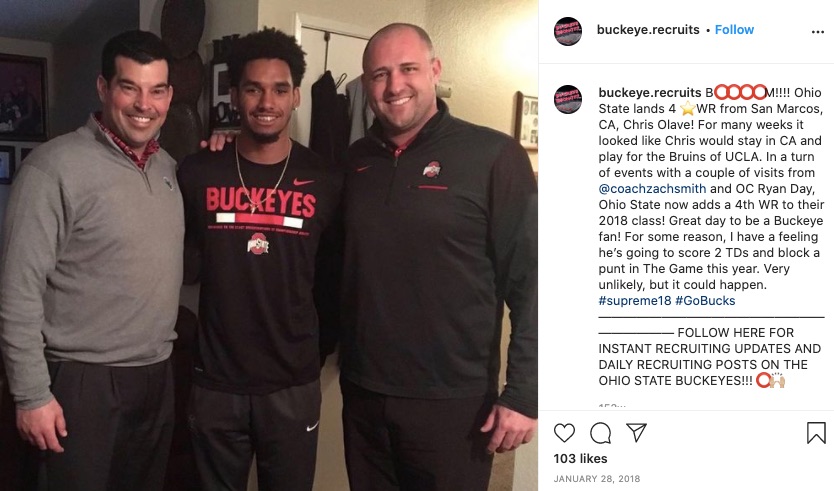 "(Day) pretty much told Chris, 'I'm going to be there every Monday once the dead period is over. I want to be the first person you see every week,'" Olave's father, Raul. I tell kids in San Diego all the time if they get an offer from Coach Day, they at least have to consider it. Everything he told Chris would happen has happened."
When his sons attended EastLake, Raul worked at South Bay, but he joined Camp Pendleton after they moved to the Mission Hills area.
 Chris Olave mother LaCausha Olave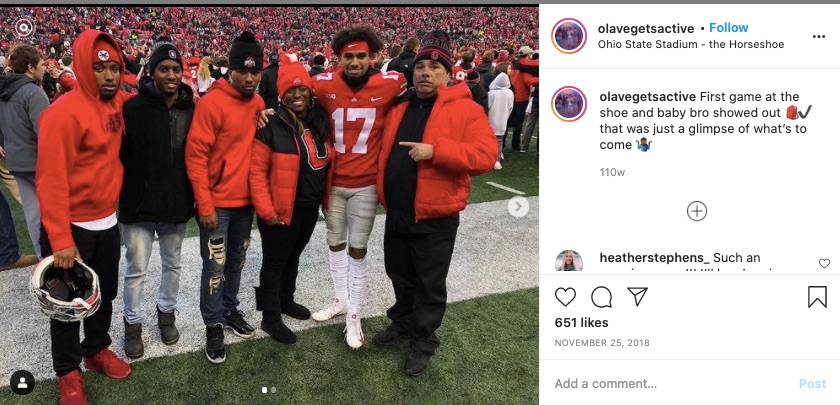 Chris Olave's mom was born LaCausha Shana Jones on November 23, 1977. Not much is out there about Chris' mom.
Back in November 2018, Olave hugged his mom after he scored his second touchdown when the Ohio State Buckeyes defeated Michigan 62-39.
Chris Olave Brothers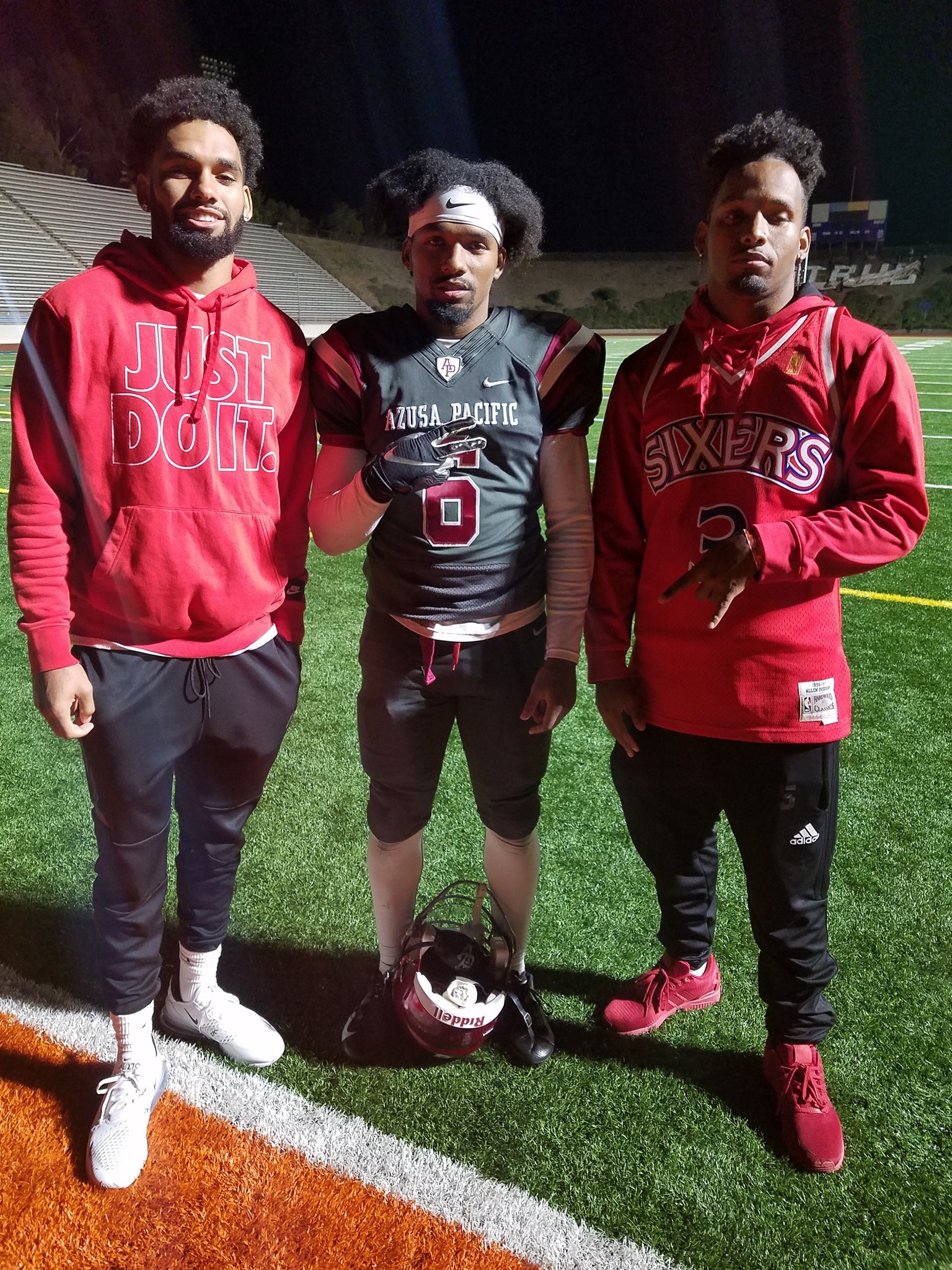 Both of Chris Olave's two brothers played defensive backs in college; his eldest brother Isiah played at UC Davis and Josh Olave played at Azusa Pacific. Check out what we can tell you about these handsome and talented guys below.
Josh Olave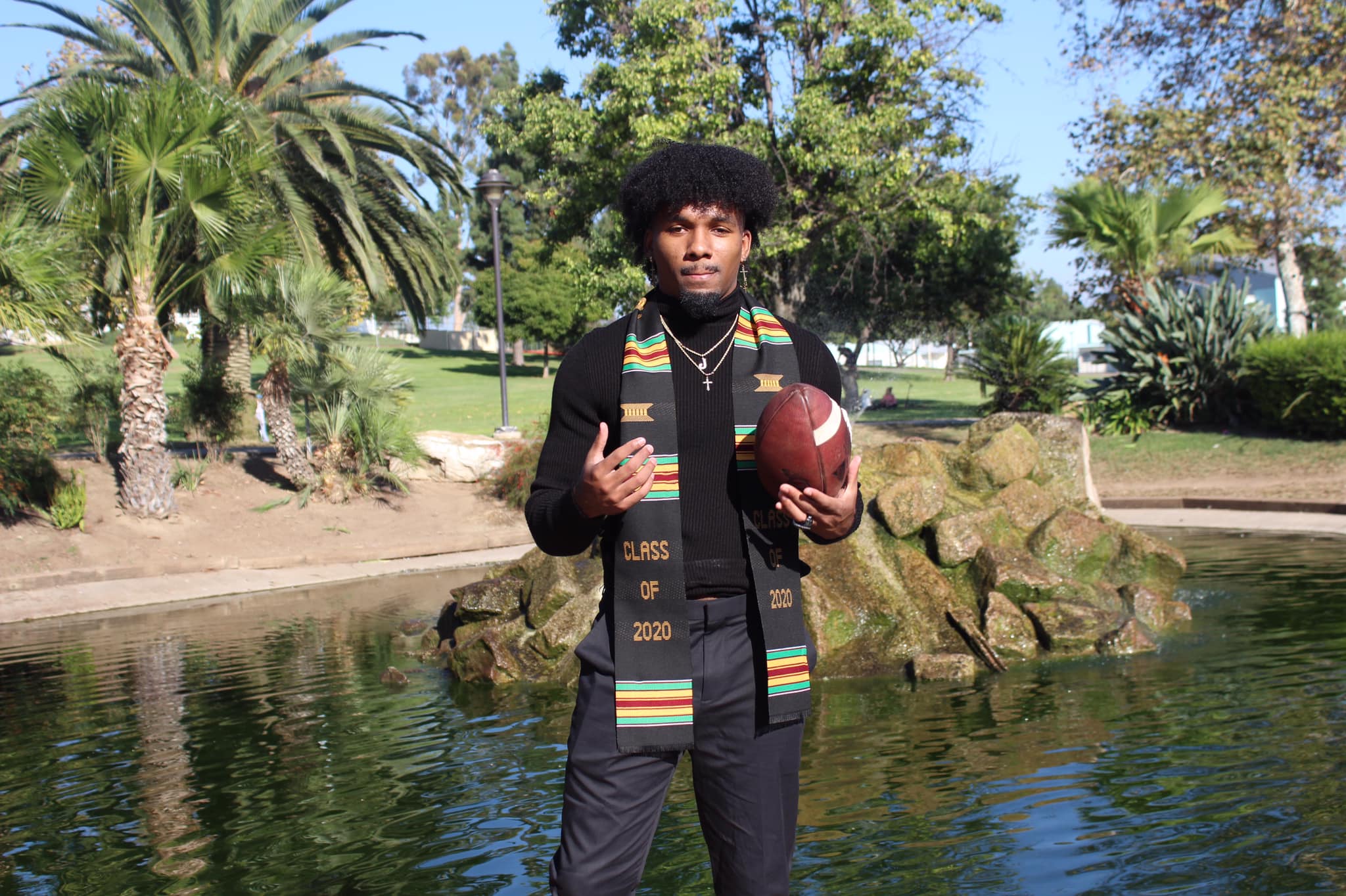 5'10 Josh Olave, one of Chris' older brothers a senior at Azusa Pacific University pursuing a major in business administration and a defensive back player with the Cougars football team, is one of the prospects for the 2021 NFL draft. Like his younger brother, Josh had to transfer from Eastlake to Mission Hills in 2016 and was forced to sit out for his senior year.
Josh played in 10 games, recorded 16 tackles, 11 solos, five pass deflections, two interceptions, his freshman year at Azusa Pacific.
In his sophomore year, recorded six tackles, five interceptions in 12 games. Josh Olave was named an All-GNAC Second Team defense honoree, recorded a forced fumble, three interceptions, a fumble recovery, and a blocked kick.
Isiah Zeke Olave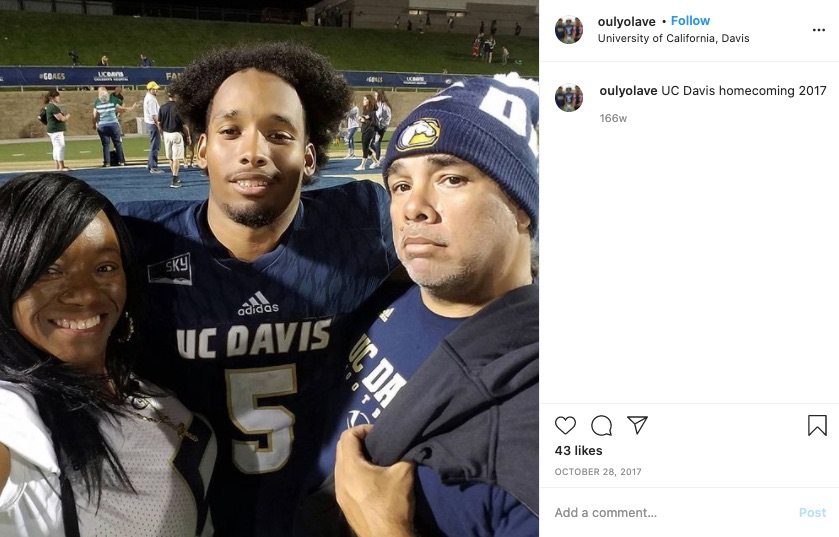 Isiah Olave, stands at  5'10; he graduated in 2014 from Eastlake High School and in 2018, from  UC Davis, where he played defensive back, played in 46 games, recorded 12 tackles (11 solo) in 2014;  six tackles all solo in 2015; 35 tackles (24 solo) six broken passes in 2016; in 2017, tallied 47 tackles (34 solo); his last year at UC Davis, Isiah recorded 66 tackles, 37 solo, and 29 assisted.
That same year, he was named an All-Big Sky Third Team selection, Phil Steel Third Team All-Big Sky Conference selection,  and Captain's Award.
Chris Olave Girlfriend
Who is Ohio State Buckeyes player Chris Olave's Girlfriend? it seems like Olave isn't dating anyone at this moment unless you can tell us something that we don't know.