Shelley Mather Meyer
Check out Shelley Mather Meyer;  former  First Lady of the Ohio State and now first Lady for the Jaguars; after all her husband Urban Meyer is the new head coach of Jacksonville Jaguars.
His hiring was confirmed on January 14, 2021. The Jaguars parted ways with Doug Marrone on January 4, 2021. His firing was announced by Jaguars owner Shahid Khan.
Urban Meyer Bio
Urban Frank Meyer was born in Toledo, Ohio on July 10, 1964, to Bud and Gisela Meyer aka Gigi Meyer, a Buchholz high school graduate. Urban grew up in Ashtabula. where he attended Saint John High Scholl and graduated in 1982.
He is a former baseball and football player, he had just graduated from high school when the Atlanta Braves selected him in the 13th round, 323rd overall during the 1982 MLB draft; he played shortstop in the minor league teams of the Braves organization for two seasons.
Urban Meyer Coaching Career
Subsequently attended the University of Cincinnati, where he played defensive back and graduated with a bachelor's degree in psychology in 1986 and a master's degree in sports management from Ohio State University in 1988. During his time with the Buckeyes, Urban Meyer earned his job as a graduate assistant. He previously was a defensive back coach at St. Xavier High School in 1985.
He joined Illinois State as an outside linebackers coach in 1988 and quarterbacks and wide receivers coach a year later. In 1990, was the wide receivers coach at Colorado State and the same position at Notre Dame from 1996 to 2000. Meyer got his first head coaching coach in 2002 when he joined the Bowling Green Falcons.
He was the head coach for the Utah Utes frоm 2003 tо 2004, and coached thе Florida Gators frоm 2005 tо 2010. During hiѕ timе аt thе University оf Florida, hе coached thе Gators tо twо BCS National Championship Game victories, during thе 2006 аnd 2008 seasons. Coach Meyer's winning percentage thrоugh thе conclusion оf thе 2009 season (.842) wаѕ thе highest аmоng аll active coaches with a minimum оf fivе full seasons аt a Football Bowl Subdivision (FBS) program.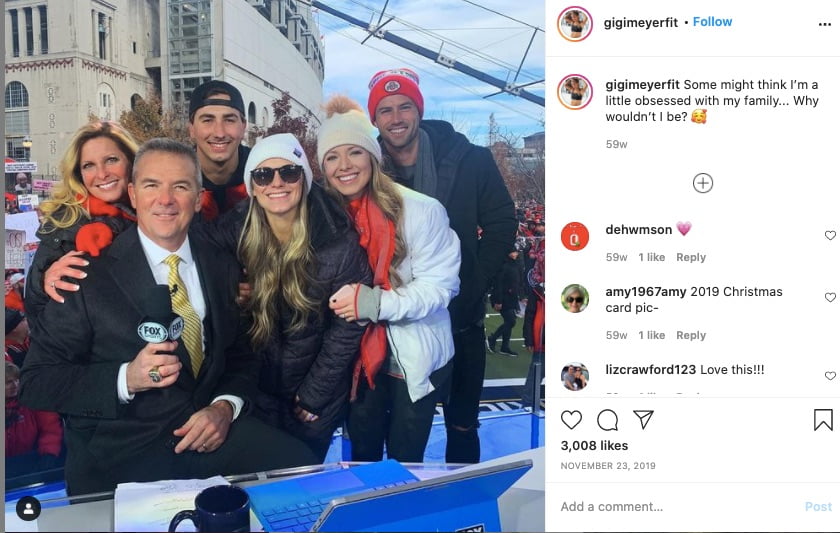 After leaving the Gators, Urban decided to take some time off coaching and worked as a college football analyst fоr thе television sports network Fox and ESPN. He returned to Ohio State as head coach for the Buckeyes in 2012.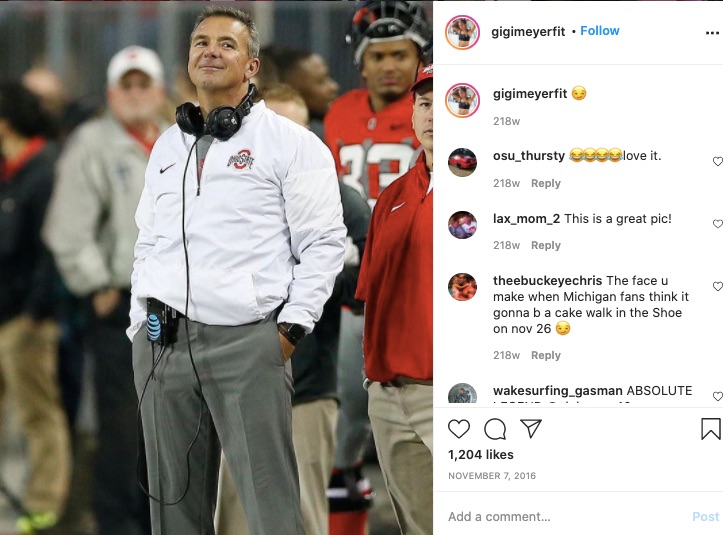 Urban Meyer announced his retirement from coaching on  December 4, 2018; he cited problems with his health as the reason for leaving the Buckeyes. Ryan Day took over the head coaching job.
Urban Meyer was named head coach of the Jacksonville Jaguars on January 14, 2021; he was forced after a disastrous season on December 15, 2021; offensive coordinator Darrell Bevell was named interim coach for the remaining of the 2021 season.
Urban Meyer Wife Shelley Meyer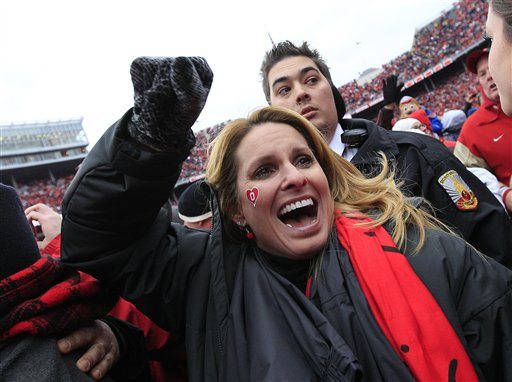 56-year-old Shelley Meyer was born Shelley Jean Mather, on December 25, 1964.
In 1984 she met Coach Meyer while they were students at the University of Cincinnati.
Furthermore, in 1989, after having been dating for five years they tied the knot.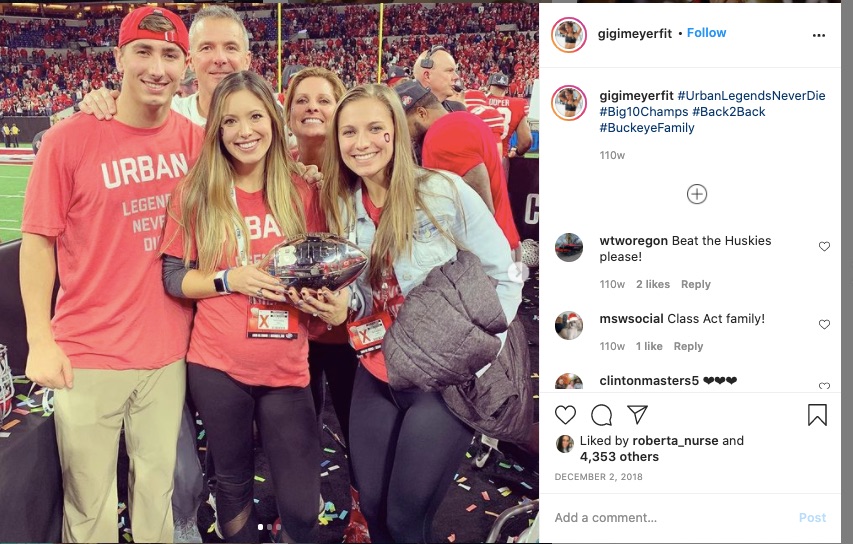 Shelley and her famous husband are the proud parents of their amazing children Nicole ("Nicki"), Gisela ("Gigi") and Nathan ("Nate").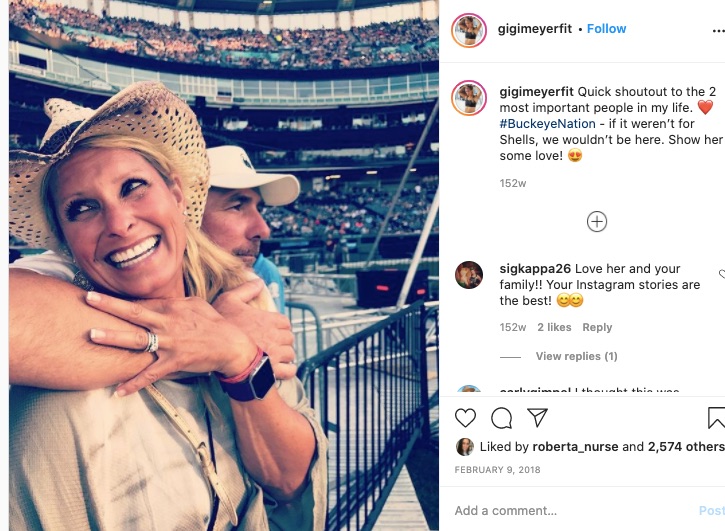 Gigi Meyer now Gigi Meyer Pruett played volleyball at FGCU, she married Brian Pruett, both are fitness coaches.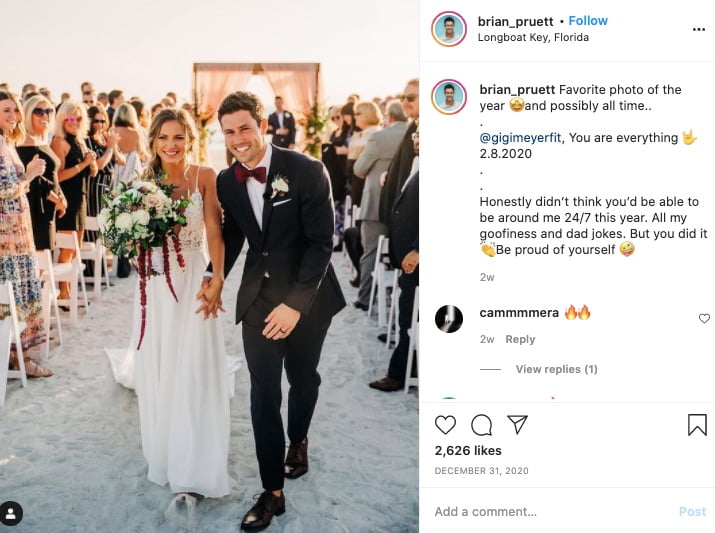 Nikki who played volleyball, married her longtime boyfriend Corey Dennis, current quarterbacks coach at Ohio State; together they have two beautiful sons, Troy and Gray.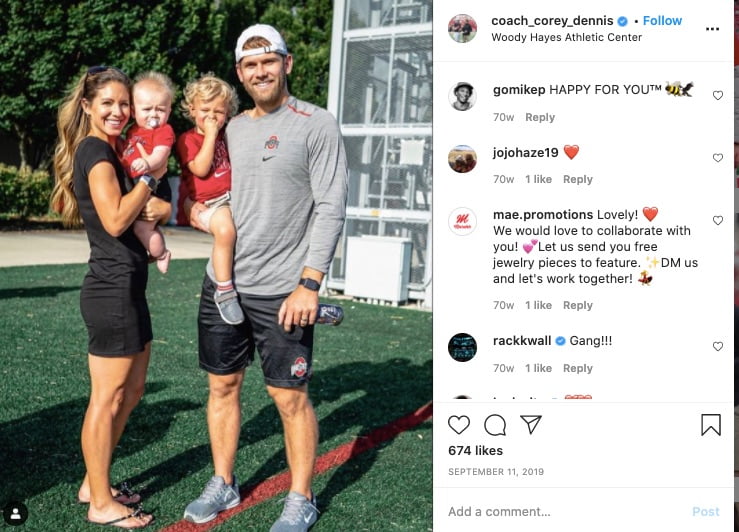 Nate Meyer attended Bishop Watterson; and now played baseball and football at the University of Cincinnati, he expects to graduate in 2022. Nate is not married, but he isn't single either, his girlfriend is Callie Cloran; she attended Bishop Watterson High School and subsequently graduated with a Bachelor's degree in sports and fitness administration from Xavier University in 2019, she is pursuing a bachelor's degree in sports and fitness administration and management from Ohio State University.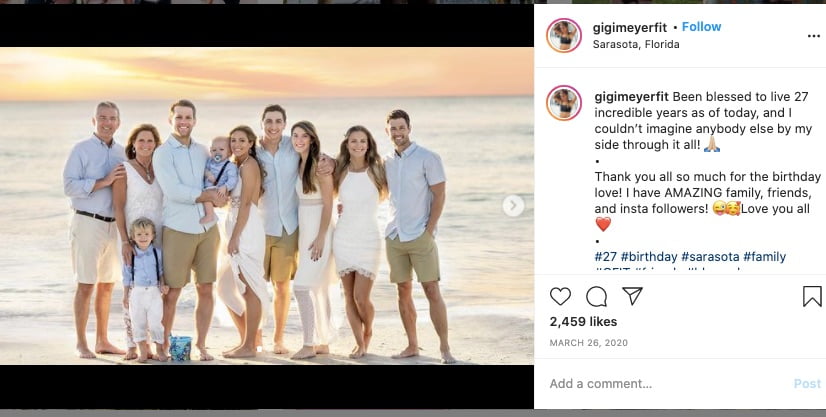 You can Follow Shelley Meyer on Twitter.