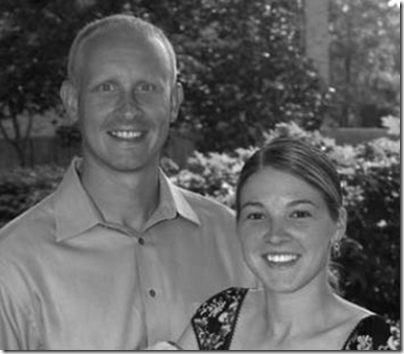 Meet lovely 36-year-old Christi Mack, she is the wife of the Xavier Musketeers head coach Chris Mack.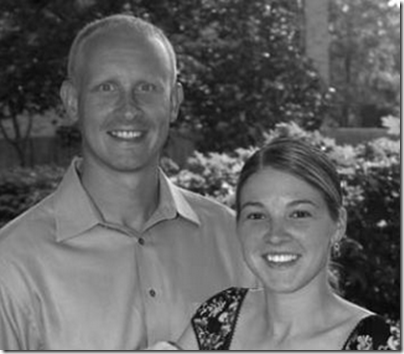 Christi Mack and her hubby might just be the perfect match, bot only because of their names but because of Christi's balling experience which sure comes in handy for her hubby.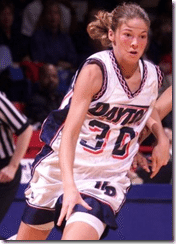 The former Christi Hester attended the University of Dayton and get this she was one of the best women's basketball players in University of Dayton history, a hard-driving two-guard who was later inducted into the school's athletic Hall of Fame.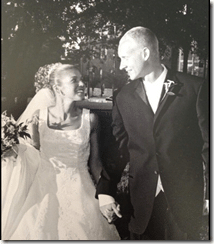 Mack asked out his future wife at a college graduation party for a female high school player he used to coach. True to Mack's knack for recruiting, he sold her on his program quickly. They were engaged in three months. They have been married for 12-years.
We've all heard how tough it can be to be married to a coach, but for Christi things have been easier because she flat-out loves ball. Would you imagine going to bed with your husband and after midnight sit to break down game tape on her laptop? That's any coaches dread come true right there!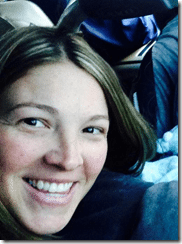 The Macks have three children, daughters: Hailee is in third grade, Lainee in fourth grade and son Brayden. The mom of three was a 2014 inductee into the University of Dayton Athletic Hall of Fame, the Director of Basketball Operations for XU's women's basketball team (2001-03) and more recently as the former head girls basketball coach at Cincinnati's Colerain High School.
You can find lovely Christi on Twitter here.
Read: Coach Sean Miller Wife Amy Miller