Amy Miller
This lovely lady is Amy Miller, the beautiful and loving wife of coach Sean Miller, head coach for the Xavier Musketeers at Xavier University. Coach Miller is on his second stint with the Muketeers; he joined Xavier in 2001 as an assistant and head coach in 2004 and left Xavier in 2009 when he served as head coach for the Arizona Wildcats.
It seemed expected that Sean Miller would end up here, with a stable home beneath Hollywood's bright lights, where his extraordinary childhood aptitude for dribbling and handling a basketball drew the notice of film and movie types.
Sean Miller Acting
Before Miller became a basketball coach, there was "The Fish That Saved Pittsburgh." the movie released in 1979 became a cult classic.
Stromberg said,
I remember that kid from the movie, didn't know that was Sean Miller until just now. and had no idea he became a coach.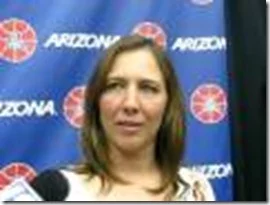 Sean Miller Coaching Career
Sean Miller started his coaching career in 1992 as a graduate assistant at Wisconsin; a year later, he was an assistant coach at Miami before joining Pittsburg under the same job. In 1996, he was an assistant coach at North Carolina State and Xavier an assistant.
He became the head coach at Xavier replacing Thad Matta in 2004. Miller joined the Arizona Wildcats in 2009. In 2017, he was involved in the NCAA corruption scandal; he was fired from the University of Arizona on April 7, 2021, after 12 seasons with the Wildcats.
The Xavier Musketeers announced they re-hired Sean miller as their new head coach on March 19, 2022.
Related Story: Deandre Ayton Girlfriend Anissa Evans
Sean Miller Wife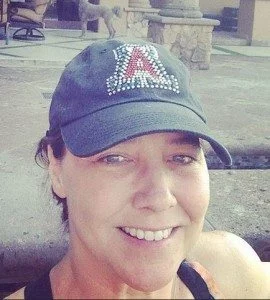 His wife, Amy Miller, 54, was born Amy Christine Watterson in November 1968, in Pennsylvania to Susan Watterson and Glenn Watterson II of Darlington. Amy met her famous husband while they were attending Blackhawk High School.
She was a cheerleader. He was a sophomore transfer student who just joined the basketball team; they started dating while they were in high school and all the way thru college at the University of Pittsburgh.
Happily Married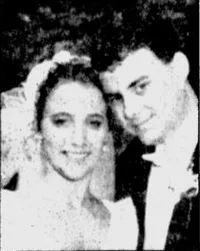 They married on August 7, 1993, in Mount Pleasant Church in Darlington. They are the proud parents of their three beautiful and amazing sons, Austin, Cameron, and Braden, who are 19, 15, and 13.