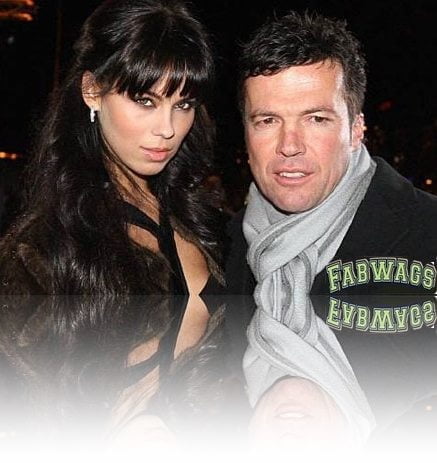 Do you remember who was the latest  soccer wag married to the retired German player Lothar Matthaus? Some of you remember Lothar's ex-wife as Christina Matthaus others as Kristina Liliana Tchoudinova and some of you simply know her as Liliana Nova; the former Mrs. Matthaus  was recently busted for stealing her current boyfriend's credit card and going on $7.000 shopping free at Bergdorf Goodman.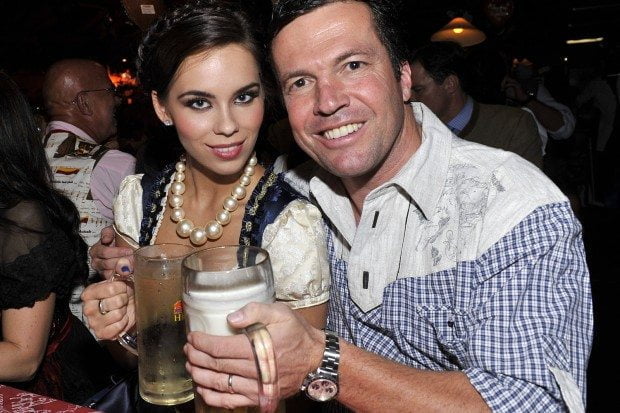 Lothar Matthaus became famous for his outstanding performance at the FIFA World Cups in 1984, 1988 and 2000. The 52-year-old midfielder a father of three has been married four times, in 1981 he got married to his first wife Silvia, mother of his  two beautiful daughters Alisa and Viola, after his divorce in 1992 he got married to Lolita Morena a former Swiss model and t.v presenter, they got married in 1994, Lolita gave birth to their son Loris, they divorced in 1999.
Serbian socialite Marijana Kostic became his third wife on November 27, 2003, they had no children, and by 2007 they split up and Marijana filed for divorced that same year.
In 2007 Oktoberfest Beer Festival in Munich Lothar met a stunning 21-year-old model from Ukraine by the name of Kristina Liliana Tchoudinova, who became his fourth wife  on January 1st, 2009 in Las Vegas.
In the beginning of their marriage Lothar and his young wife moved to Tel Aviv, Israel where Liliana studied journalism at the University Reichmann in Herzliya, after some time in 2010 they went separate ways. According to some reports Lothar and Christina Matthaus divorced on February 2nd, 2011.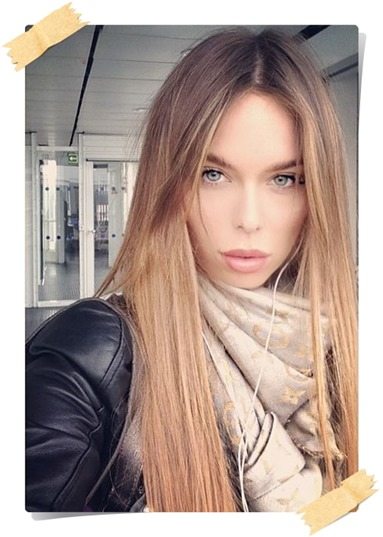 27-year-old Kristina Liliana the daughter of a hockey player was born was born Kristina Liliana Tchoudinova on December 11, 1986 in Kiev, Ukraine, because of her father Kristina became involved in sports at an early age, excelling in swimming, figure skating, dancing, basketball, and dancing.  Another fact that Tchoudinova attributes to her father's work  is that she speaks six languages, English, German, Russian, French, Latvian and Ukrainian.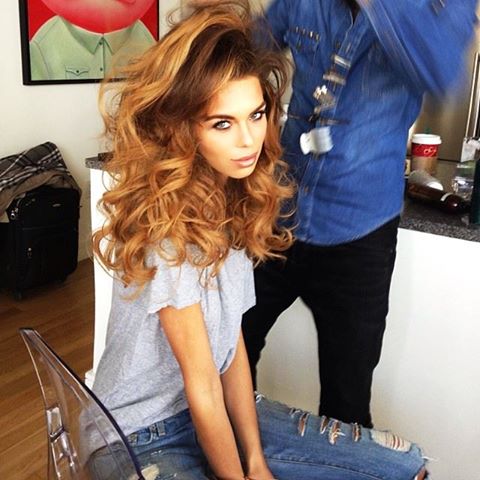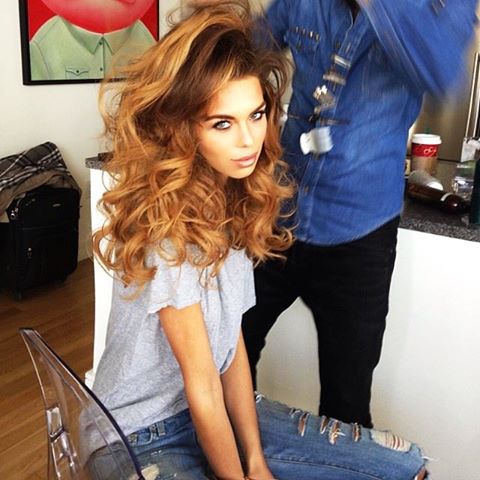 Liliana was 14 when she won her first model pageant in Munich, she continued to work as a model all over Europe and  the United States. In March, 2011 she teamed up with professional ballroom dancer Massimo Sinato for the RTL show Let's Dance.
These days Christina, Kristina or Liliana Nova if you prefer is an actress at Susan Batson School of Arts & Film and CEO of her own House-Of-Nova in New York. We are not a 100% sure but it is possible the boyfriend to whom Liliana took his credit card without  permission from is Logan Maggio.
You can follow Liliana Nova on Twitter here