Chyna Thomas
Chyna Thomas, the younger sister of NBA star Isaiah Thomas, tragically died over the weekend as a result of single-car accident in Washington.
The 22-year-old died on April 15 after her car, a Toyota Camry drifted toward the shoulder of the highway. Authorities said Chyna's car traveled about 50 feet partially off the roadway until it hit a Jersey barrier, that vaulted the vehicle head-on into the sign post. The car came to rest on top of the barrier and against a large metal pole holding a carpool sign on the shoulder of the freeway.
Chyna was reportedly not wearing her seatbelt at the time of the accident.
Chyna Thomas and older brother Isaiah, share the same father, James Thomas.
After Isaiah's parents James Thomas and Tina Baldtrip separated, James fathered Chyna with second wife, LaNita –described as Isaiah's stepmother according to The Boston Globe.
Her father James, spoke with the Boston Globe after the tragedy. "It's a crucial time for our family right now."
Both Chyna and Isaiah, grew up in Tacoma. Isaiah played college basketball at the University of Washington located in Seattle and is currently a star point guard for the Boston Celtics.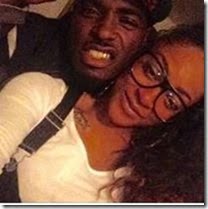 According to Chyna's Facebook page, she went to Tacoma School of the Arts and worked at FedEx as a package handler. Her profile notes she was from Tacoma, but lived in Seattle. The two cities are about an hour apart.
Chyna's brother found a home in Boston as one of the most beloved athletes in the city. He made his first two All-Star teams the past two seasons with the Celtics and is the team's leading scorer.
Isaiah courageously played in the Celtics' opening playoff game against the Bulls close to 24 hours after the death of his sister. He was visibly emotional during pregame activities but received a rousing ovation from the Boston fans.
We send our condolences to the rest of her family.