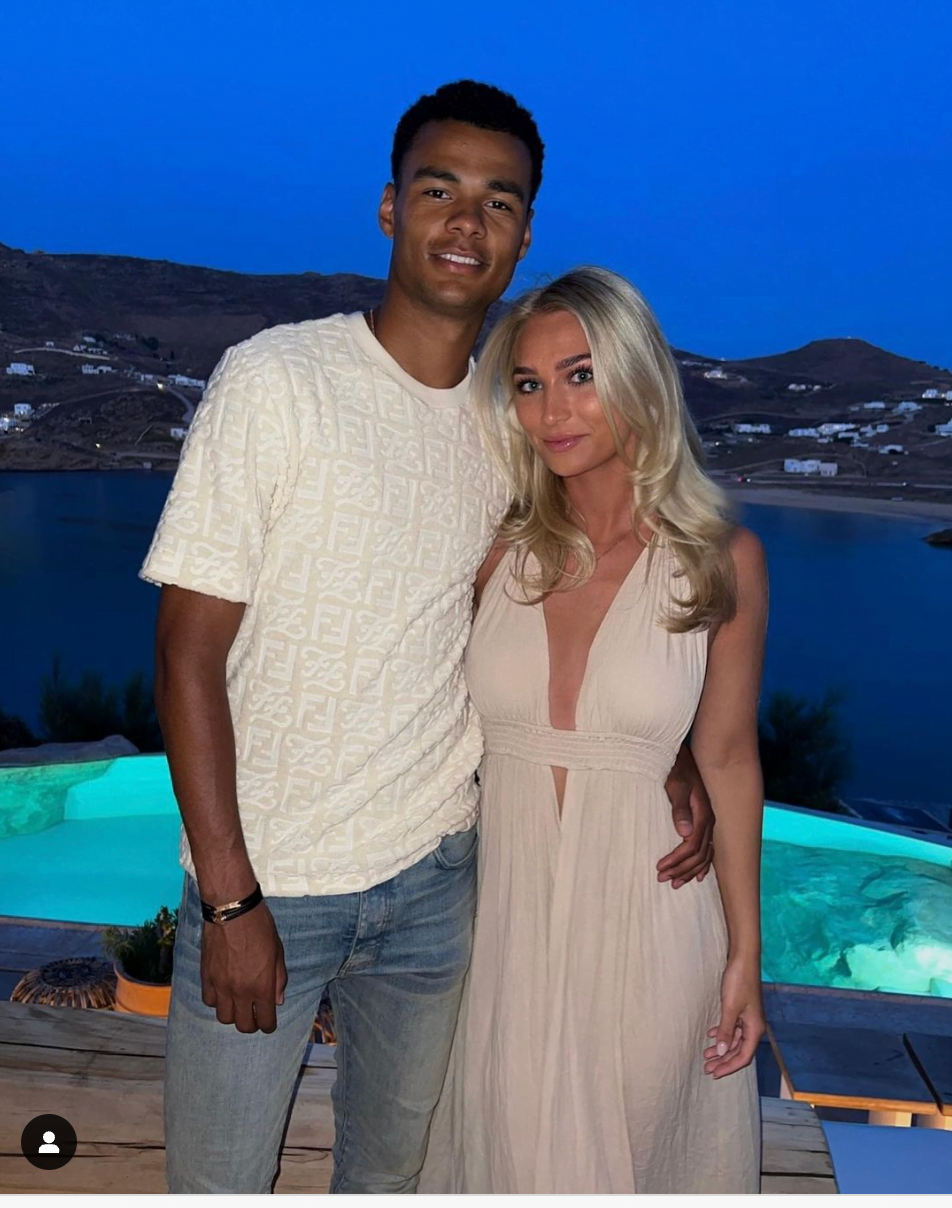 Meet Pretty Noa Van Der Bij, girlfriend of Dutch soccer player Cody Gakpo, a winger for the Netherlands National Team and the Eredivisie club PSV. Rumors about a possible move to the Premier League started early in 2022; some of the teams included Arsenal, Liverpool, and Manchester United. Gakpo has expressed his admiration for the English teams.
"The Premier League is a big league. Virgil van Dijk plays there with Liverpool, so I like to watch them. We are not the same league, but we try to look at the Prem and learn about it. Everybody wants to play one time in the Prem. I don't favor one team, but I like Arsenal a lot. I looked up to Henry when I was younger because he was a tall guy who played on the wing."
Cody Gakpo Parents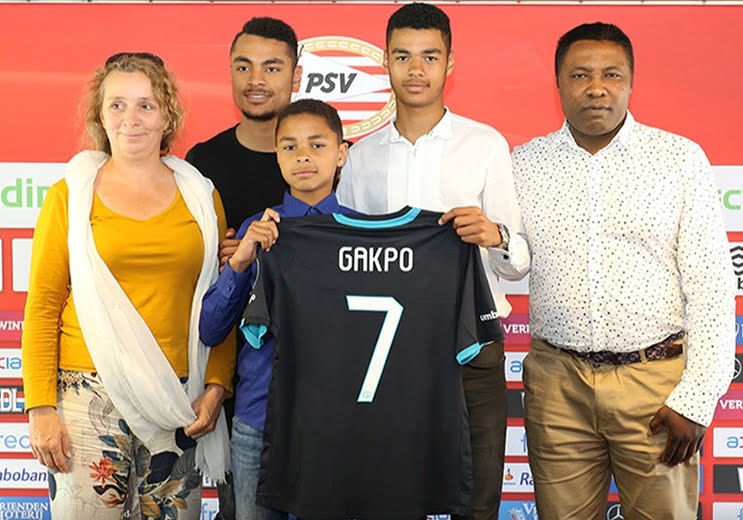 6'4  Cody Gakpo was born in Eindhoven, Netherlands, on May 7, 1999, one of three sons born to Johnny Gakpo and Ank Gakpo (nee. van Bommel). His father, Johnny Gakpo originally from Togo, played soccer for the Togo National Team and Entente 2, along with Cody's uncle Theo.
"I was in the same neighborhood with his dad Johnny Gakpo. His uncle Théo and I had been in close contact from Belgium until now. His dad and his uncle played for Entente 2 and the Togo national team before they left for Europe", testifies a relative of the family approached by AfrikPage.
Cody"s mother Ank from Netherlands and a former rugby player, is an secondary school teacher. In addition to Cody, Ank and Johnny Gakpo has two more sons, Sidney and Ducferre "Duc" Gakpo.
"His parents knew how to live as professionals, but in a healthy way," he says. "They coached him in their own way so well, not giving him too much pressure or stress. They praised his skills and they wanted him to have fun, to enjoy the game. I can say that he's still a guy who loves the game with no stress. It's what made him the player he is, or that's how it felt to me. No stress, just love."
Cody Gakpo Brothers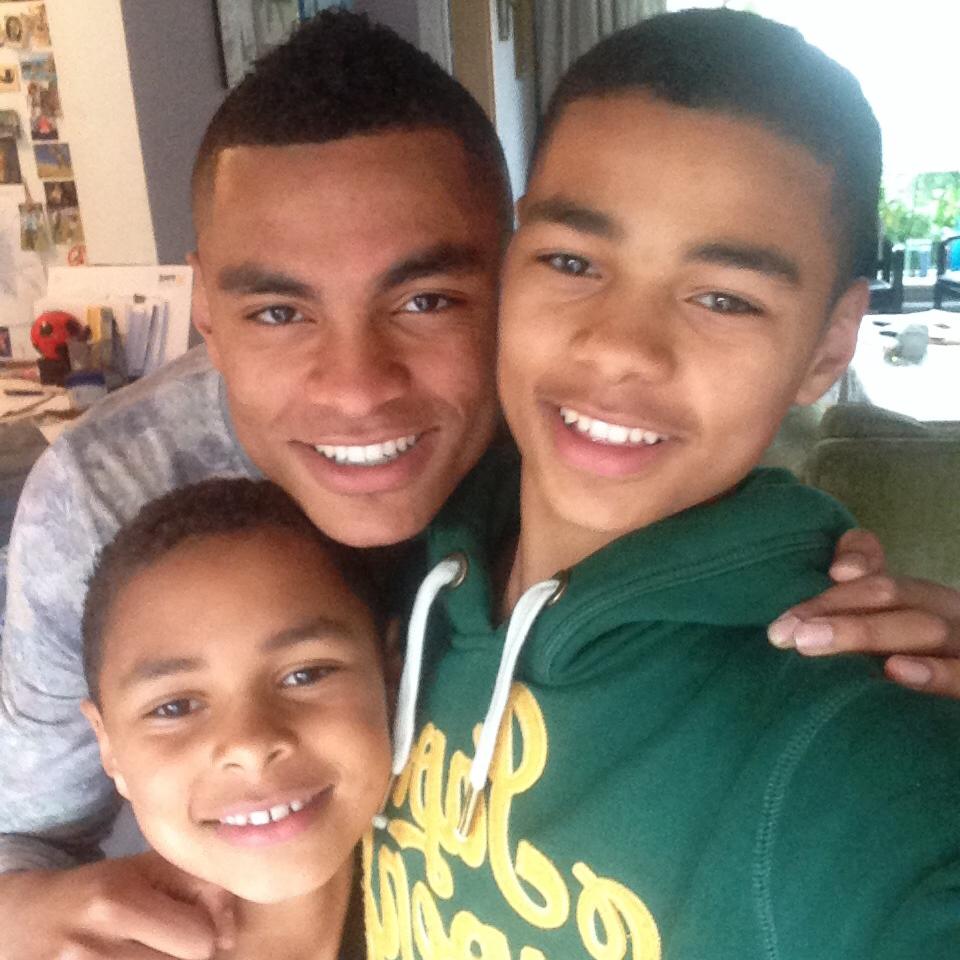 Sidney Gakpo
Sidney Gakpo, the eldest son of Johnny and Ank Gakpo, was born in Eindhoven, Netherlands on July 24, 1993. Sidney Gakpo, a former attacker, with RPC Eindhover, attended Maerland-Lyceum, holds a Bachelor's Degree in Business Economics and a Masters of Science in Finance from Tilburg University. Sidney Gakpo is a sales Marketer for B2bpro.
Ducferre "Duc" Gakpo
17-year-old Ducferre aka Duc Gakpo is according to Lifeblogger in on an internship at PSV.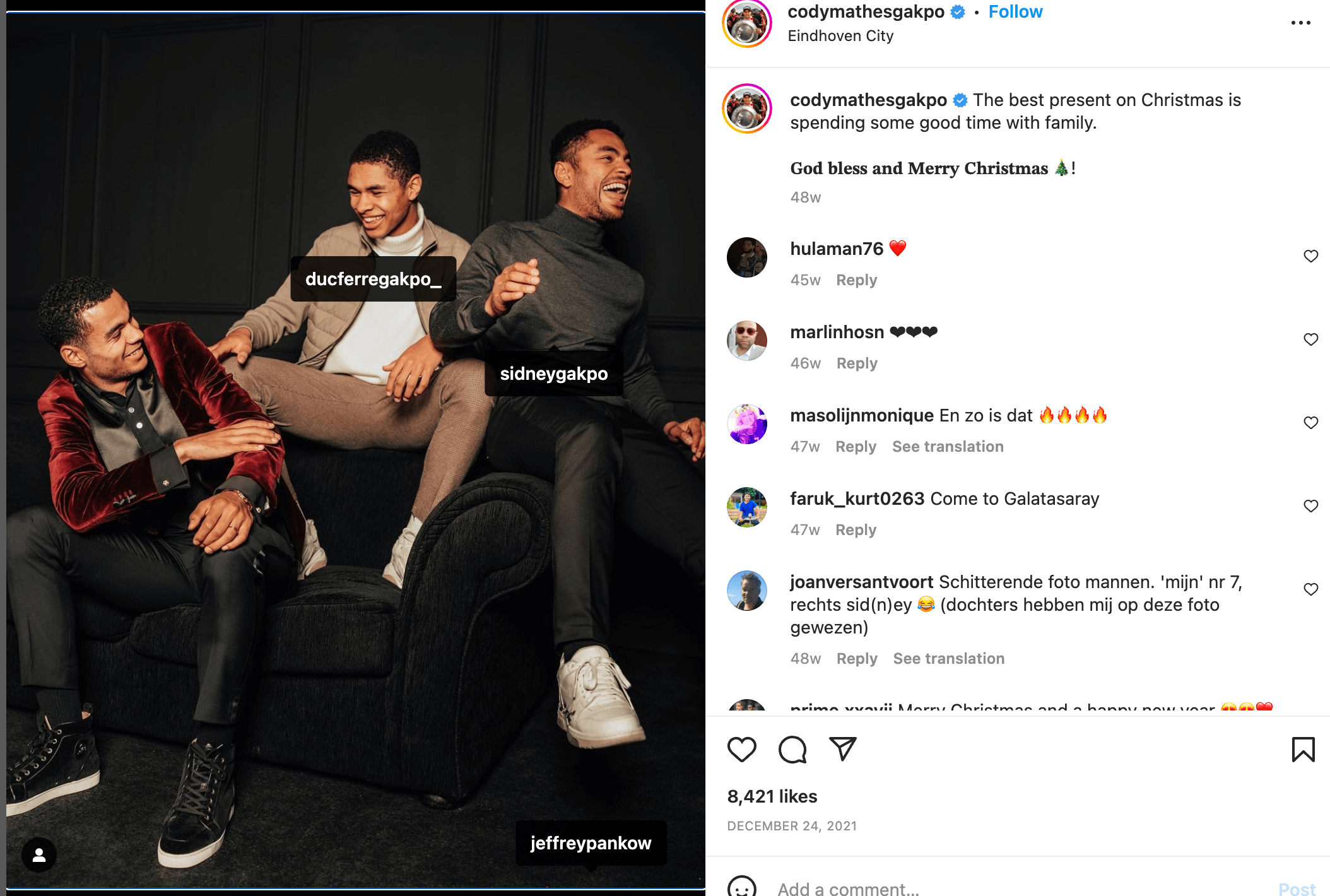 Cody Gakpo Career Timeline
Cody Gakpo started his career at the age of eight with PSV.
He joined Jong PSV, in 2016.
Cody made his debut withJong PSV on November 4, 2016, against Helmond Sport.
With Jong PSV, Gakpo recorded 17 goals in 26 games.
Cody Gakpo joined Netherlands U18 in 2016.
He joined PSV on January 19, 2017.
On February 25, 2018, Gakpo made his debut with PSV against Feyenoord.
Cody Gakpo joined Netherlands U19 and Netherlands U29 in 2018; later on, joined Netherlands U21.
Gakpo joined the Netherlands Senior team that played at the UEFA Euro 2020.
Gakpo made his debut with the National Team on June 21, 2021, a win 3-0 against Macedonia.
Cody Gakpo Net Worth
According to records online, Cody Gakpo's net worth has been estimated at $2.89 million.
Cody Gakpo Contract and Salary
In 2021, Cody Gakpo signed a four-year, $4.128.624 million contract with PSV. He signed a one-year contract extension in January 2022. Gakpo earns an annual salary of $1,019.79.
Cody Gakpo Girlfriend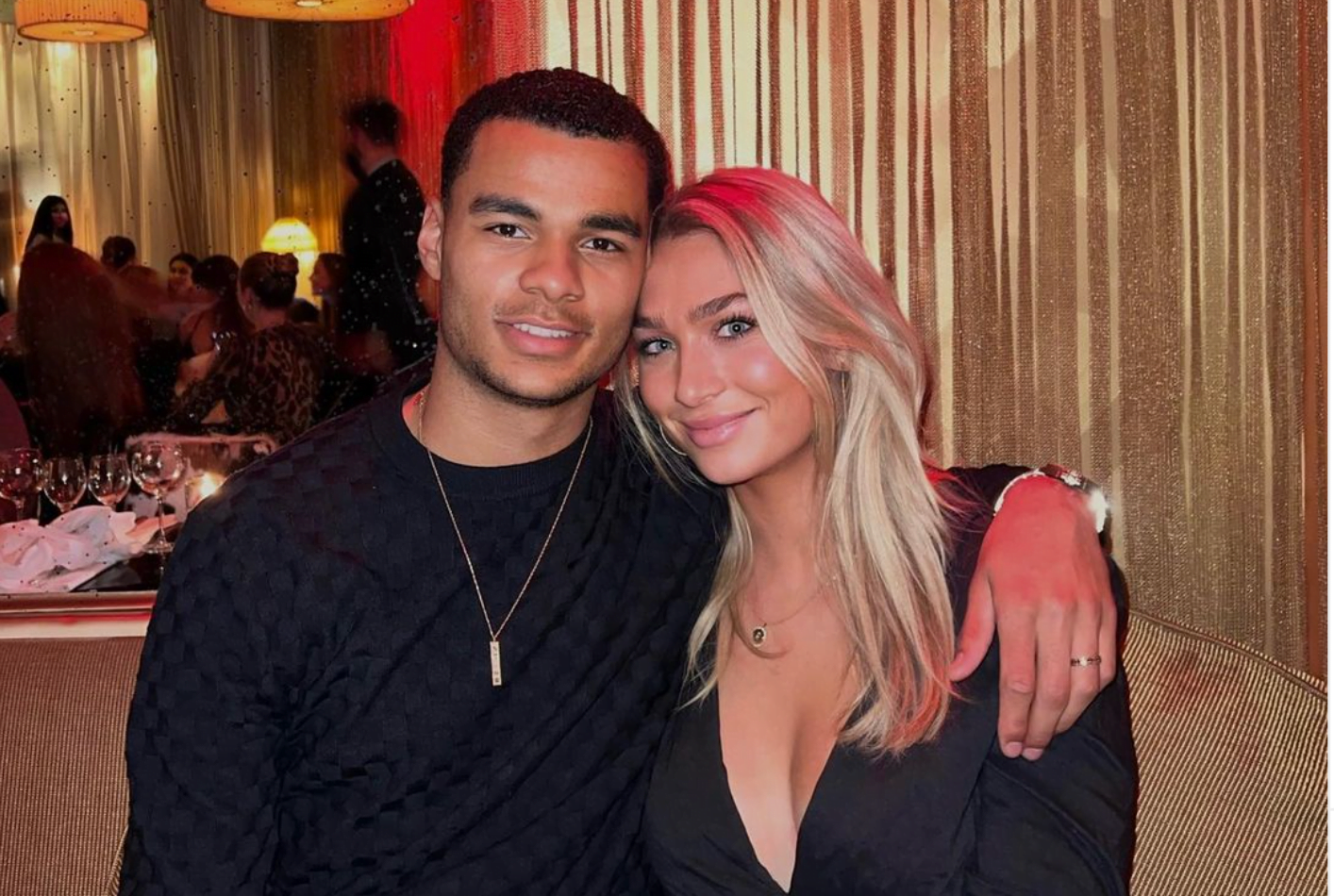 It looks like Cody Gakpo has been dating his drop-dead gorgeous girlfriend Noa Van Der Bij since 2020. This is what we can tell you about Gakpo's GF.
Noa Van Der Bij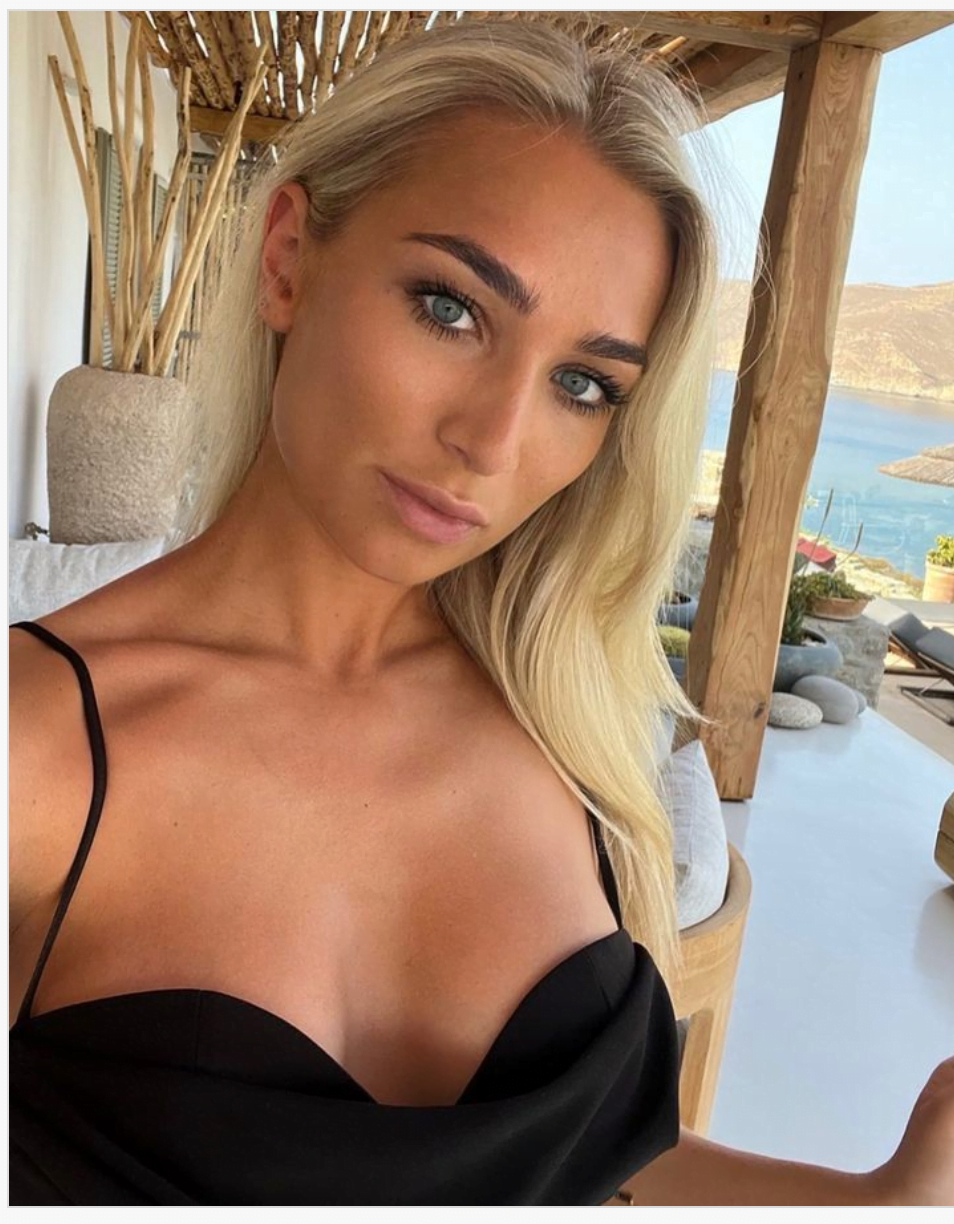 Noa Van Der Bij originally from Nuenen, Netherlands. She is one of two children of Lilian Van Der Bij. Noa has one older brother naked Luuk Van Der Bij.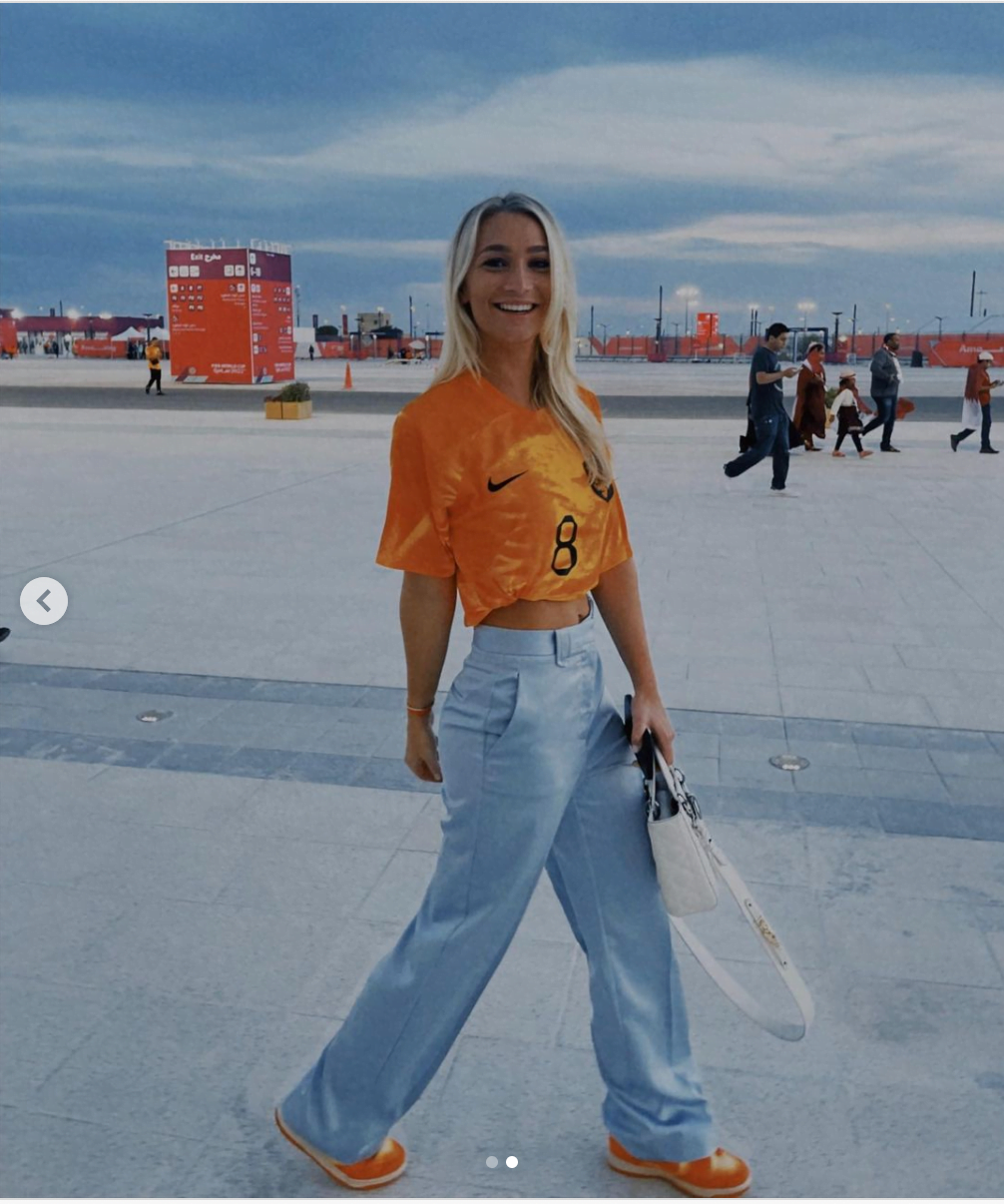 Noa Van Der Bij graduated with a degree in Manageement from Avans University of Applied Science in 2022. She has been working with Cachet Models since October 2018, first as a trainee and later as a junior booker.
Before that, Noa was officer manager for Xior Student Housing, Office Manager for DRM Vastgoed Management and trainee guest relations at the NH Collection Grand Hotel Krasnapolsky.
You can find Cody Gakpo's stunning girlfriend Noa van Der Bij on Instagram where she has over 14.5 k followers.