Nessa Diab
Nessa Diab is the newest addition to the NFL girlfriends squad. It is believed she is dating former 49ers quarterback, Colin Kaepernick.
Colin Kaepernick was born in Milwaukee, Wisconsin, in 1987. The University of Nevada graduate has set several schools and college records. The San Francisco 49ers drafted Kaepernick in 2011, and he led the club to Super Bowl XLVII less than two years later.
Colin Kaepernick was put for adoption by his biological mother, was raised by white parents, Rick and Teresa Kaepernick. He began playing football at age 8.
Dating Nessa
Colin seems to have found love outside the field. Online reports suggest, the lovebirds began dating sometime in late 2015, but they didn't go public until months later. Nessa Diab and Colin went public on Valentine's day in 2016.
Nessa Diab and Kaepernick went as a couple, to the Valentine Hearts fundraiser to benefit Camp Taylor — a free camp for kids battling heart disease. The charity duo spent hours hanging out with the campers. Awww aren't they sweet! It is not yet clear how they met, but being an NFL star and a TV host could the trick.
T.V Personality.
You might know Nessa from her TV work. She is a television host, best known for her MTV gigs hosting after shows including Real World, Teen Mom and Snooki and JWoww. Nessa is also the host of Girl Code Live, a spin-off of the famous Guy Code.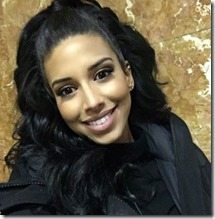 But way before she was in the cast of MTV's show Girl Code; she worked hard to get there.
Nessa has been around, you also might think her name sounds familiar; that is because she has maneuvered her way through the radio ranks. The radio and television personality has been a prominent face on many MTV programs, and in hip-hop circles for quite a few years.
Nessa was born in Southern California, on May 6, 1984; has two brothers. Nessa's parents are Egyptian who raised her and her siblings as Muslims. She eventually moved up to the Bay Area to go to college at the University of California at Berkeley. While she was in college, she became an intern at KYLD WiLD 94.9 in San Francisco. She eventually started her show at WiLD: a news show about the Bay area called "The Baydestrian Report." She did all that while obtaining her B.A. in Mass Communication at age 20. Of course, during that time, Nessa Diab wasn't as glamorous.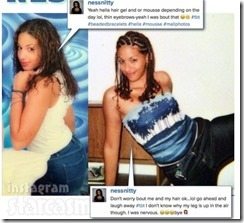 Radio & Television
She now controls the San Francisco & Oakland airwaves with her nightly primetime radio show "Nessa's Night Show." Currently, her voice can be heard on over 22 markets nationwide stretching across time zones from Portland, to Rochester, NY. That's according to her bio on the Girl Code website.
Nessa Diab continues on growing; a prominent member of the MTV family, she's also joined one of the most legendary radio stations, Hot 97 in New York City.
In March of 2015, was chosen by the United Nations to discuss women in media, and the barriers they face.
You can find Nessa Diab on Twitter here.