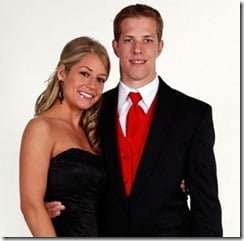 Brad Keselowski a young NASCAR driver, once dated this pretty girl Crystal Lohman, some sources told us Brad is currently dating actress Jennifer Love Hewitt, but the truth is that Brad is not dating Love Hewitt but once said he would love to meet the curvy actress.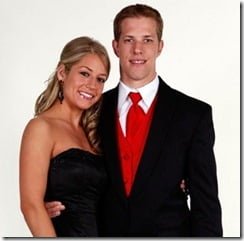 29-year-old Brad Keselowski recently conquered at the Sprint Cup in Homestead, Florida defeating Jimmy Johnson he is now racing at Daytona 500, I wonder if there is a lady in the stands to cheer for him? Once we got to meet his pretty lady @CrystaLOh2, sadly Brad and Crustal are no longer together and as far as Fabwags knows he is not dating anyone at the moment.
There is zero info about Crystal, we  know that Brad dated her  in 2010, one of the few times they were seen together in public was back at the 2010 Nationwide series award banquet.
We did find her on Twitter here