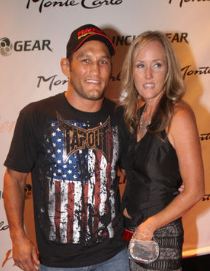 At UFC 157 the main fight is between the girls, but we can't forget the big guys are quite interesting as well, actually we are more interested in their wives, so..here comes Dan Henderson who will fight against the Brazilian Dragon Lyoto Machida , Lyota has his Fabyola and Dan has a wife of his own, please meet  Alison Henderson.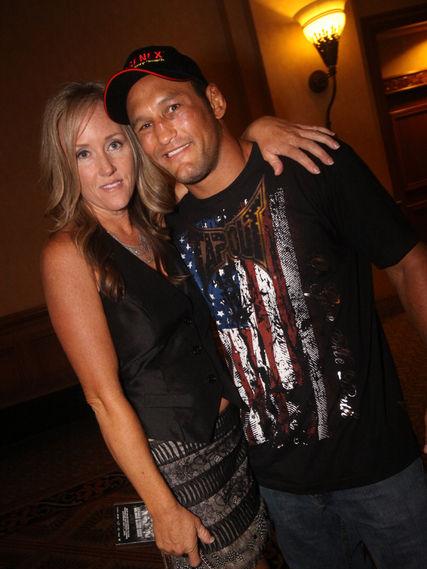 The old-dog not turned into a family  man, beloved husband and a good father has said more than once that he likes to spend more time with his kids and wife and so the beast has been tamed but who is the woman that tamed his wild ways?
Even if we heard that rumor when he was caught spending time outside a Hollywood club with two girls one on each arm, Dan spends more time at home with his three children and his beautiful wife than been on camp.
Alison Henderson like many UFC wives may say that is not easy been a UFC fighter wife, but she has been very supportive of her hubby's career as long as he  doesn't sit on  her Prefab couch swearing his sweaty t-shirt and shorts!
Of course his kids help him all the way to these formative years.
Alison Henderson lives with her husband in Temecula "The wine country", California with their three children,  Danielle and  Sierra and son Reese.