Carolina Gaethje
Meet Carolina Gaethje! she is the loving and beautiful mother of Mixed Martial Arts fighter Justin Gaethje, the 5'11" lightweight fighter from Safford, Arizona who initially joined the UFC in May 2017.
Justin's debut came on July 7, against Michael Johnson, at The Ultimate Fighter: Redemption Finale. Justin won the bout in the second round by technical knockout. He lost his next fight against Eddie Alvarez at UFC 218 on December 2, 2017, and also against Dustin Poirier at UFC on Fox on April 14, 2018.
Gaethje knockout James Vick at UFC Fight Night on August 25, 2018, and  Edson Barboza at UFC on ESPN on March 30, 2019. He. defeated Donald Cerrone at UFC Fight Night on September 14, 2019, in Vancouver, Canada.
Justin Gaethje Record
Safford, Arizona native Justin Gaethje's fighting record is 23 wins (19 by KO, 1 submission, 3 decision)3 losses (2 by KO 1 by submission) 0 draws.
Justin Gaethje Height, Weight, Reach
Justin Gaethje stands at 5'11, he weighs 70 kg and his reach is 70 in.
Height 5'11/ 1.80 cm.
Weight 70 kg/ 155 lb.
Reach 70 in/ 178 cm.
DOB November 14, 1988.
Hometown Safford, Arizona.
Stance Orthodox 
Trainer Trevor Wittman has been his trainer since 2011.
Justin Gaethje Net Worth, Earning & Endorsements
According to Celebrity Net Worth as of May 2022, Justin Gaethje net worth has been estimated at $4 million. In addition to his earnings from the UFC estimated at $2,874,500Justin Gaethje also earns from his endorsements with ONX Sports, Gains in Bulk, and Violent 1, his own clothing apparel.
Justin Gaethje Family
Justin has a big family now, in addition to his parents, two sisters and twin brother, he has two brothers-in-law and a sister-in-law, lots of nephews and nieces!!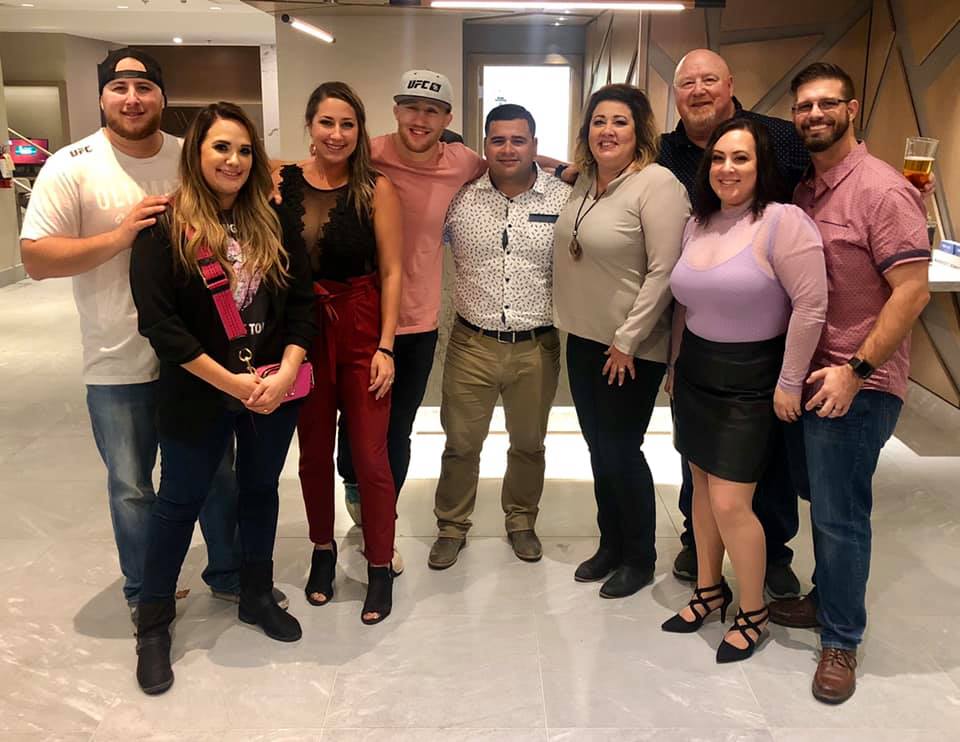 Justin Gaethje Father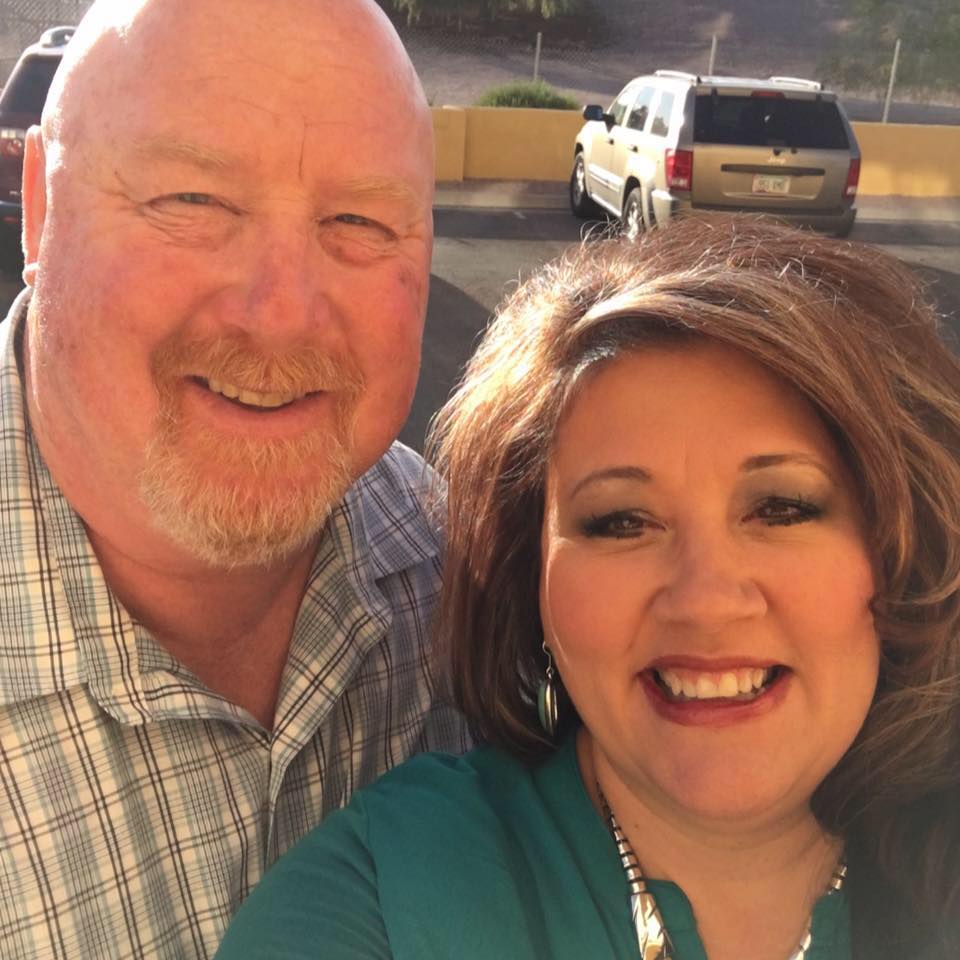 John Gaethje
Justin Gaethje's dad John Ray Gaethje was born on September 11, 1964. He attended Morenci Senior High School; Mr.Gaethje worked as a copper miner at Morenci mine for over three decades until he retired in September 2019
Justin Gaethje Mother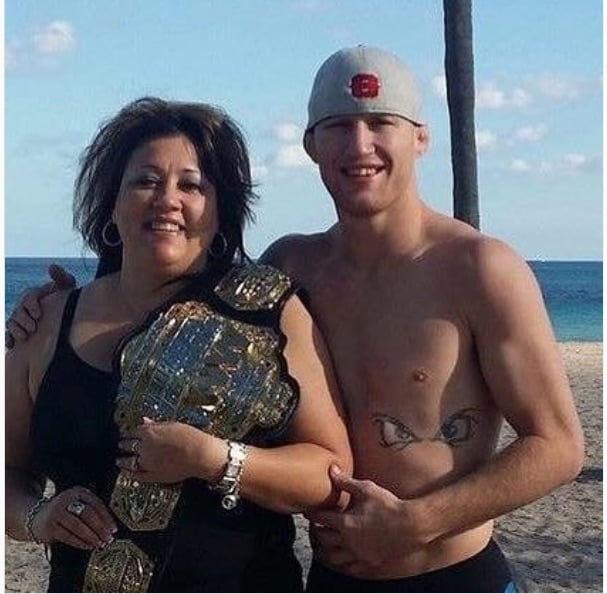 Justin Gaethje comes from a German/ Mexican heritage; his father John Ray Gaethje comes from a line of German copper miners; his mum Carolina is from Mexico.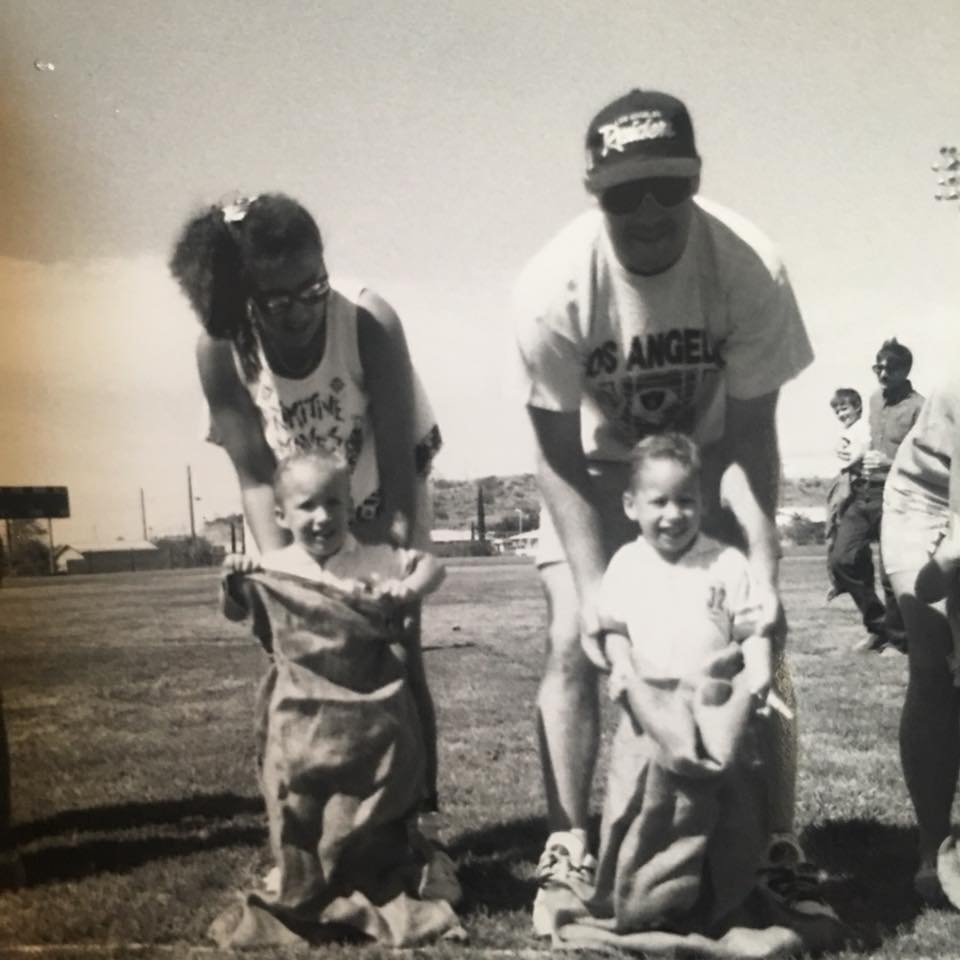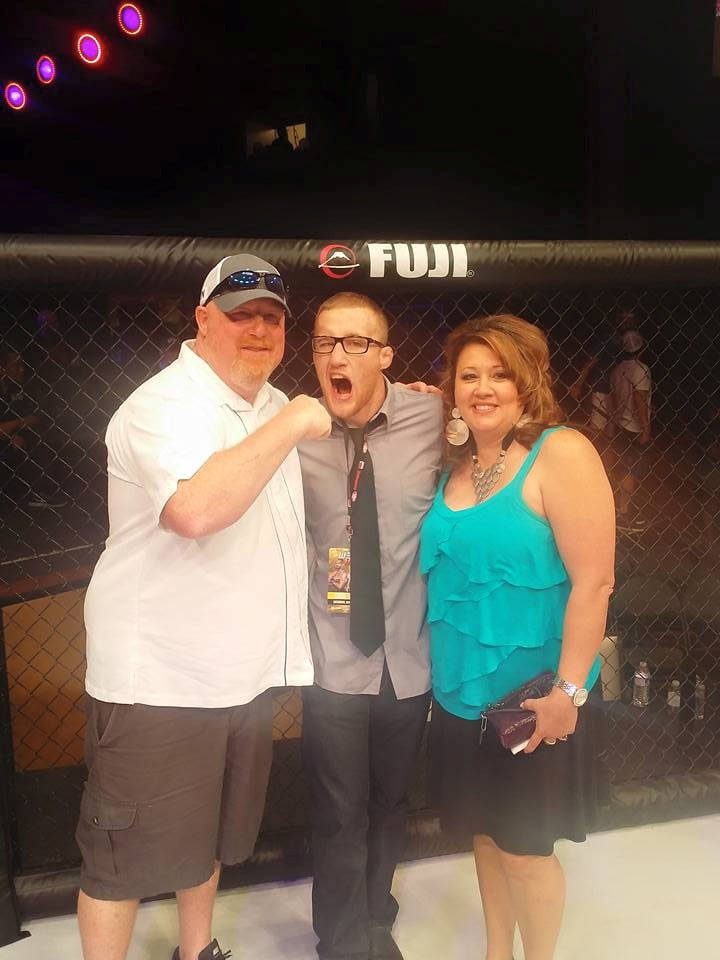 53-year-old Carolina Gaethje was born Anna Carolina Espinoza on May 17, 1966; she graduated in 1986 from Eastern Arizona College. Carolina has been working for the Safford Post Office since 1989.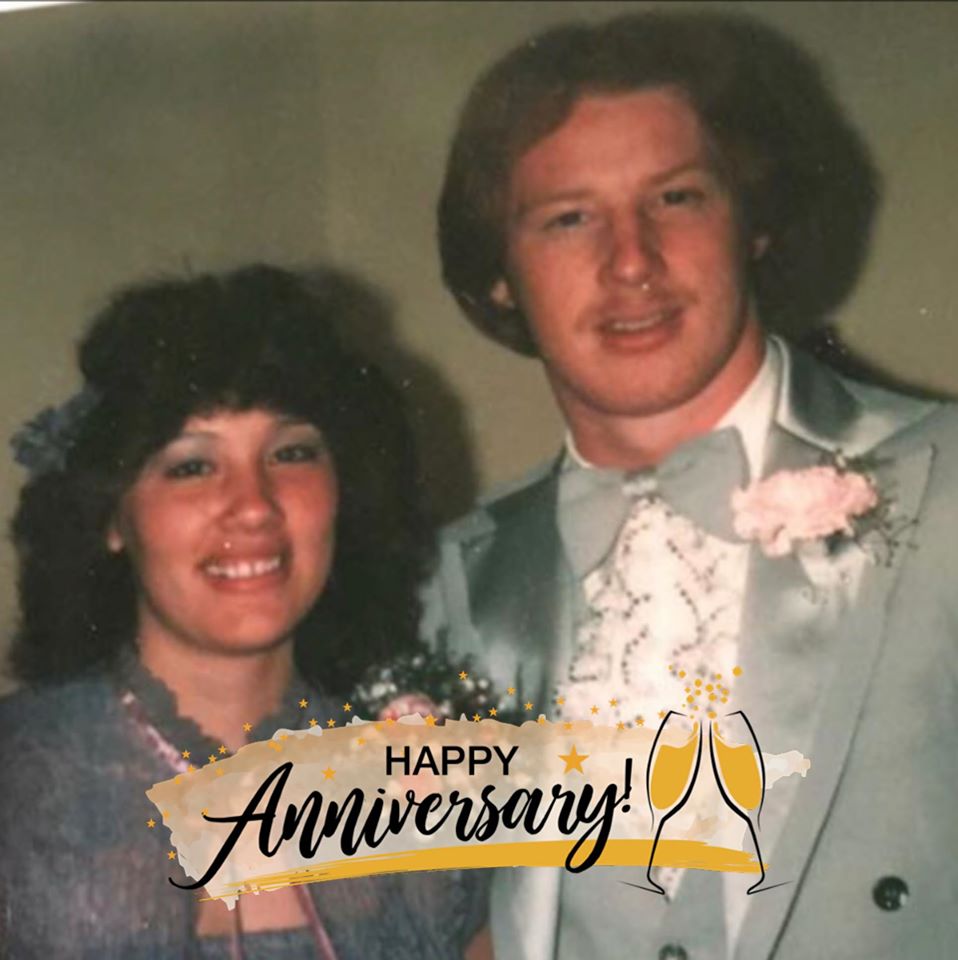 Carolina and her husband John tied the knot on August 3, 1985.
Justin Gaethje Siblings
Justin has three siblings; sisters Erica and Kenzi (b. 1992) and twin brother Marcus John. Erica Gaethje now Erica Rogers is married to C.J. since March 28, 2009, father of their three amazing kiddos.
Kenzi Gaethje now Kenzi Jurado is married to Manny Jurado, they have two incredible children, Kenzi an obstetrics technician at Mt Graham Regional Medical Center graduated from Eastern Arizona College.
Marcus Gaethje is also married to his beautiful wife Kia, momma of his three gorgeous girls. Kia Challene Gaethje (nee. Carbajal) is the director at Freeport-McMoRan.
Justin Gaethje Wife
No wife just yet, Justin Gaethje is not married and he doesn't have any children either.
Justin Gaethje Girlfriend
It looks like Justin Gaethje is single at the moment, but not long ago we saw him with a stunning brunette.
Megan Abalos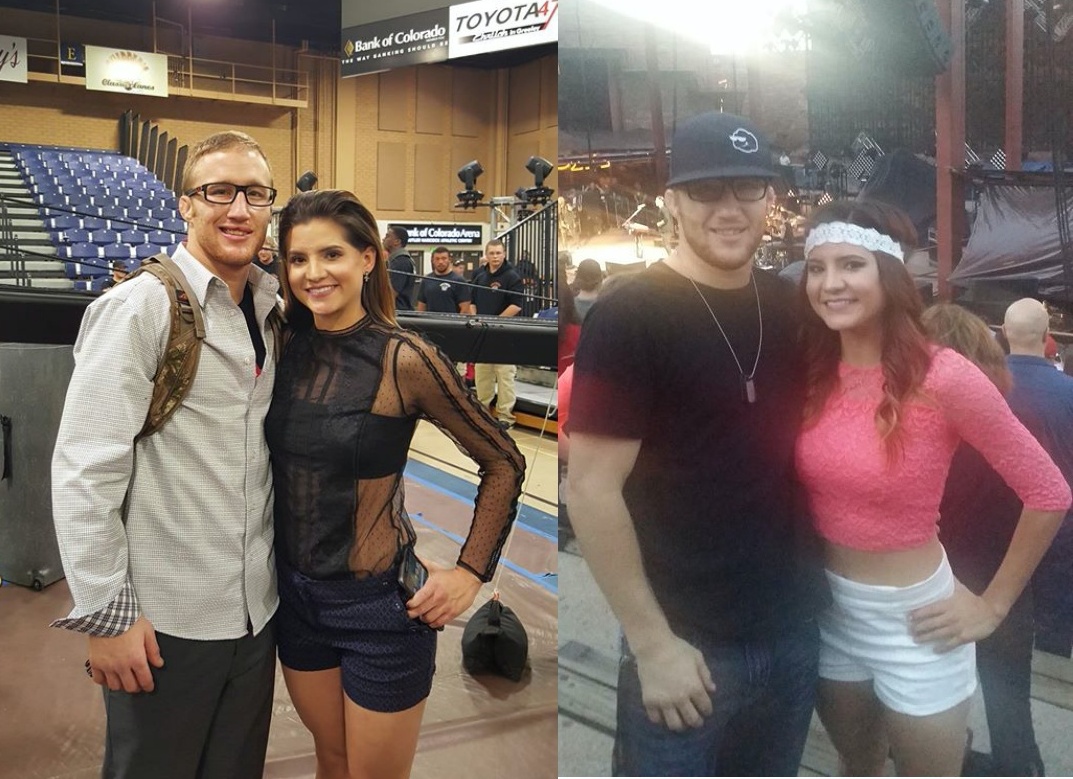 As noted, Justin seems to be single at the moment, but he dated this pretty gal, Megan Abalos, for several years.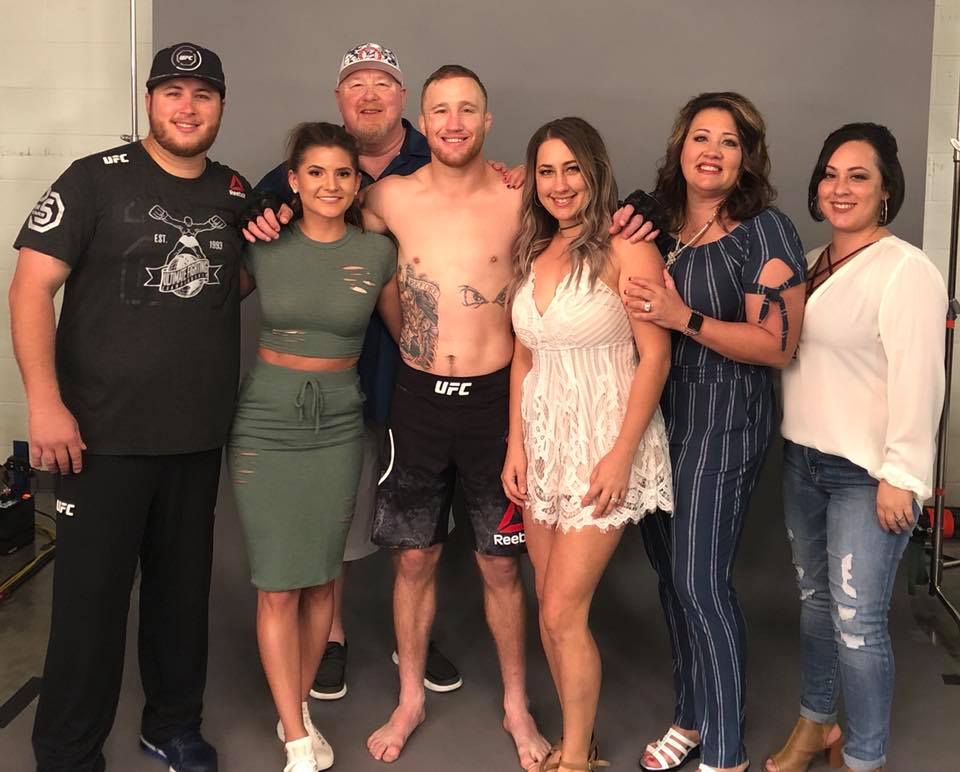 Their last photos together appeared to be in 2018.
Justin Gaethje Instagram
Justin Gaethje has over 1.7 million followers on Instagram. He posts regularly on IG and you can also find him on Twitter and Facebook.