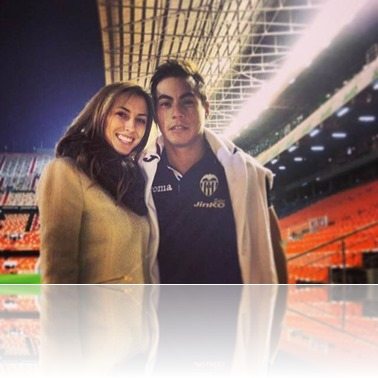 Meet Daniela Colett, this Brazilian model is the girl who captivated the attention of Eduardo Vargas the Chilean winger who currently plays with Valencia.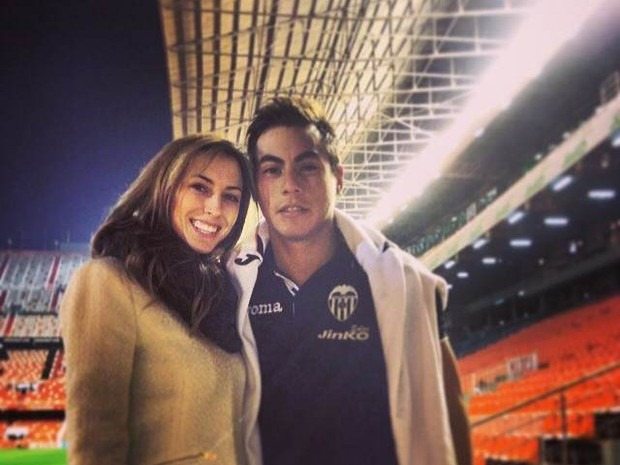 24-year-old Chilean player Eduardo Vargas has been  playing with La Liga Club Valencia since January 23rd, before that Vargas played with Brazil's soccer team Gremio, and Italy's team Napoli.
The 5'9" player from Renca, Santiago in Chile has been dating the lovely Daniela Colett for over a year, they met while he was playing with Gremio, and they have become of the dearest couple among Chilean fans.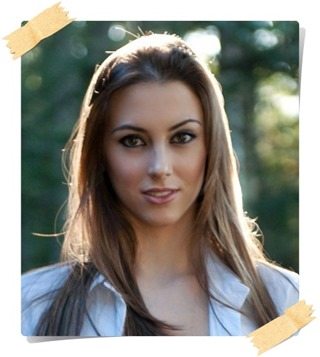 21-year-old Daniela Colett from Casca, Rio Grade Do Sul was a model in her natal Brazil and she has continued modeling in Valencia where she lives with her fab beau.
Daniela who is currently three-months pregnant with Vargas' child holds a degree in Business Administration, they met online in February, 2013, three months passed until they met face to face, but Daniela didn't make things easy for Vargas, he had to work his charm in order to go on a date with Colett.
"Of course I was ( afraid ). Earlier, I did not know him. Precisely because of this fear, because he was a football player … Do not know if he was being honest with me and all that stuff, but then he showed me he was sincere and that he was really wanted to know me, I believed him ( laughs ). fell in love with it and the rest is history,"
And it is possible that Eduardo Vargas and Daniela Colett are not just dating, but actually married!
You can follow  Daniela Colett on Twitter here