Darcy Watkins
Check out Darcy Watkins; she is the lovely wife or perhaps ex-wife of former NBA player Mike Bibby. Bibby played point guard with the Knicks, Heat, Wizards. Kings and the Vancouver Kings.
After he retired from playing in 2012, Bibby turned to coach, he has been the head coach for the basketball team at Shadow Mountain High School since 2014.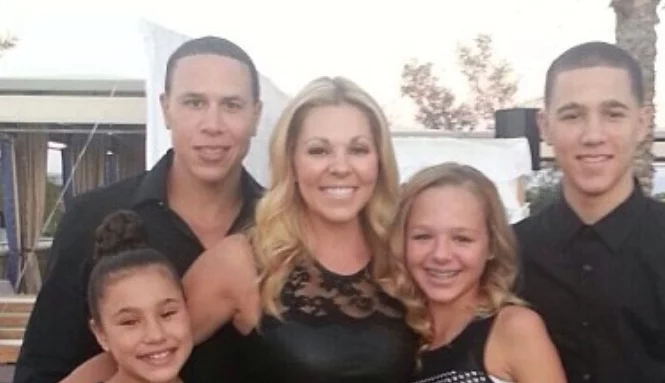 So Darcy Watkins and Bibby were dating and very young were they found out they were expecting their first child together; Michael Dane Bibby was born December 24, 1997.
It is unclear when Darcy and Mike tied the knot if they ever got to do that; but one thing is for sure they had three more children, Janae, Mia Rose and Nylah.
Darcy's son Michael followed his dad's steps and plays basketball at Appalachian State, prior to joining the Mountaineers, Bibby Jr. played for the University of South Florida Bulls.
5'6″ Janae, is a senior at Shadow Mountain High, she is the captain of the girls' volleyball team.
Darcy born on June 23, 1978, started dating Bibby when they were in high school.