This spectacular lady is Jennifer Slay, wife of NFL player Darius Slay, the 6'0 cornerback currently playing for the Philadelphia Eagles. Slay previously played for the Detroit Lions and college football at Mississippi State under head coach Dan Mullen.
Darius Slay Parents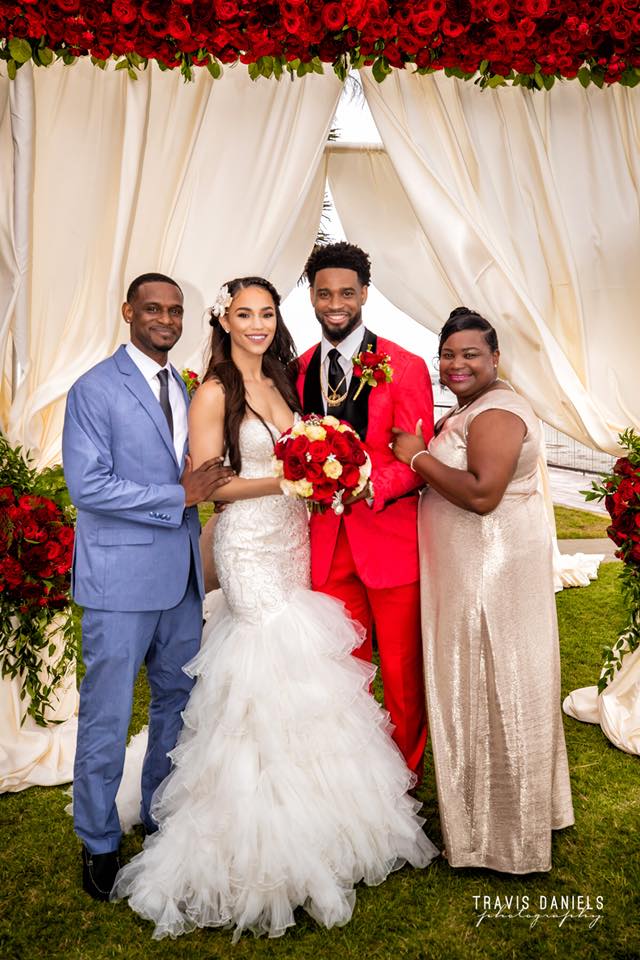 6'0 Darius Slay was born on January 1, 1991, in Brunswick, Georgia; he is the son of Stephanie Lowe and Darius Slay Sr. His parents split up when he was very young.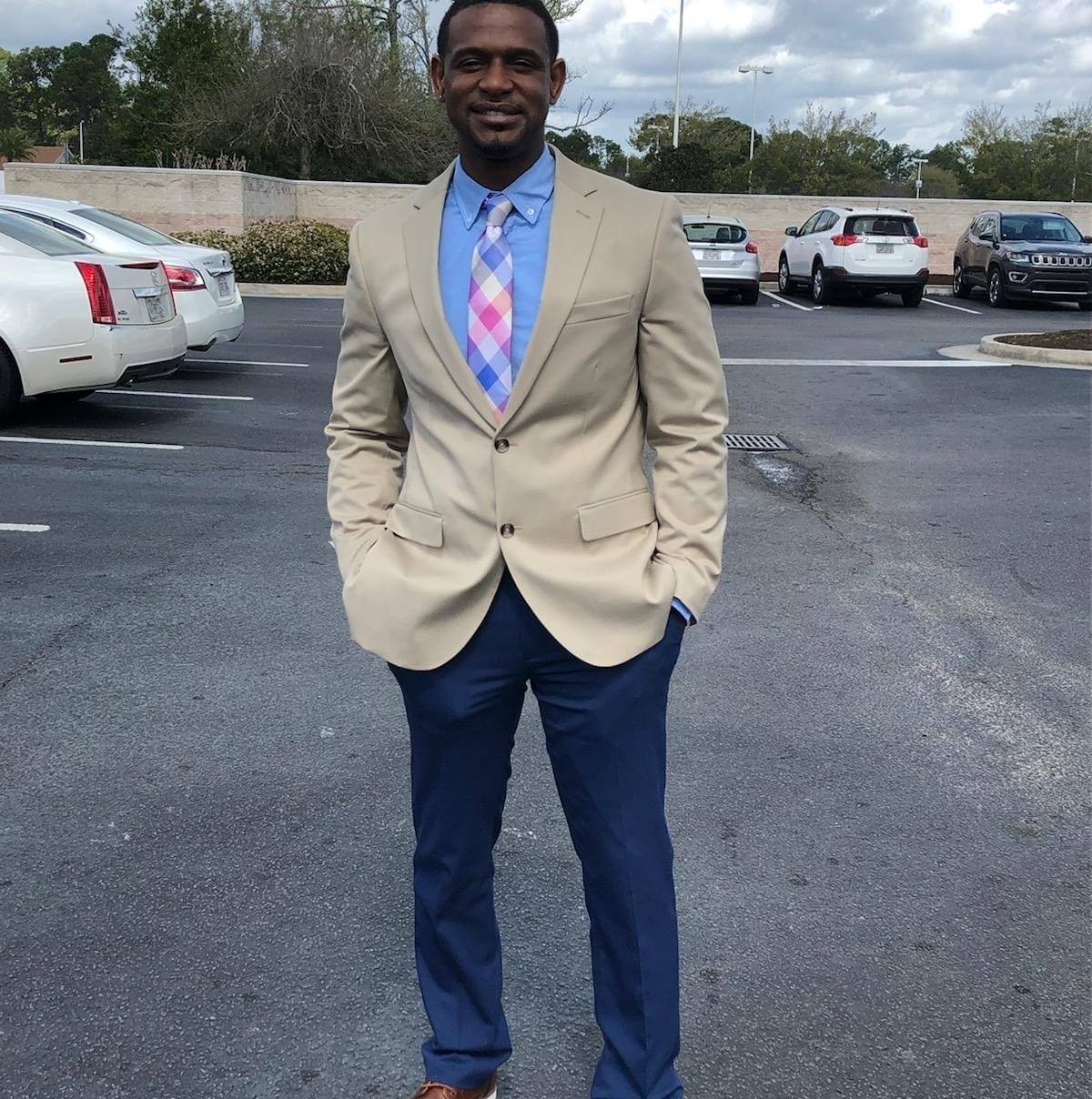 Darius Slay Sr. was 14 when his son was born. Mr. Slay was born and raised in Brunswick, Georgia, attended Brunswick High School, he works at Cheddar's Scratch Kitchen. Mr. Slay married Miranda Oglesby Slay on October 5, 2019. Thru his father, Darius Slay has four half-siblings.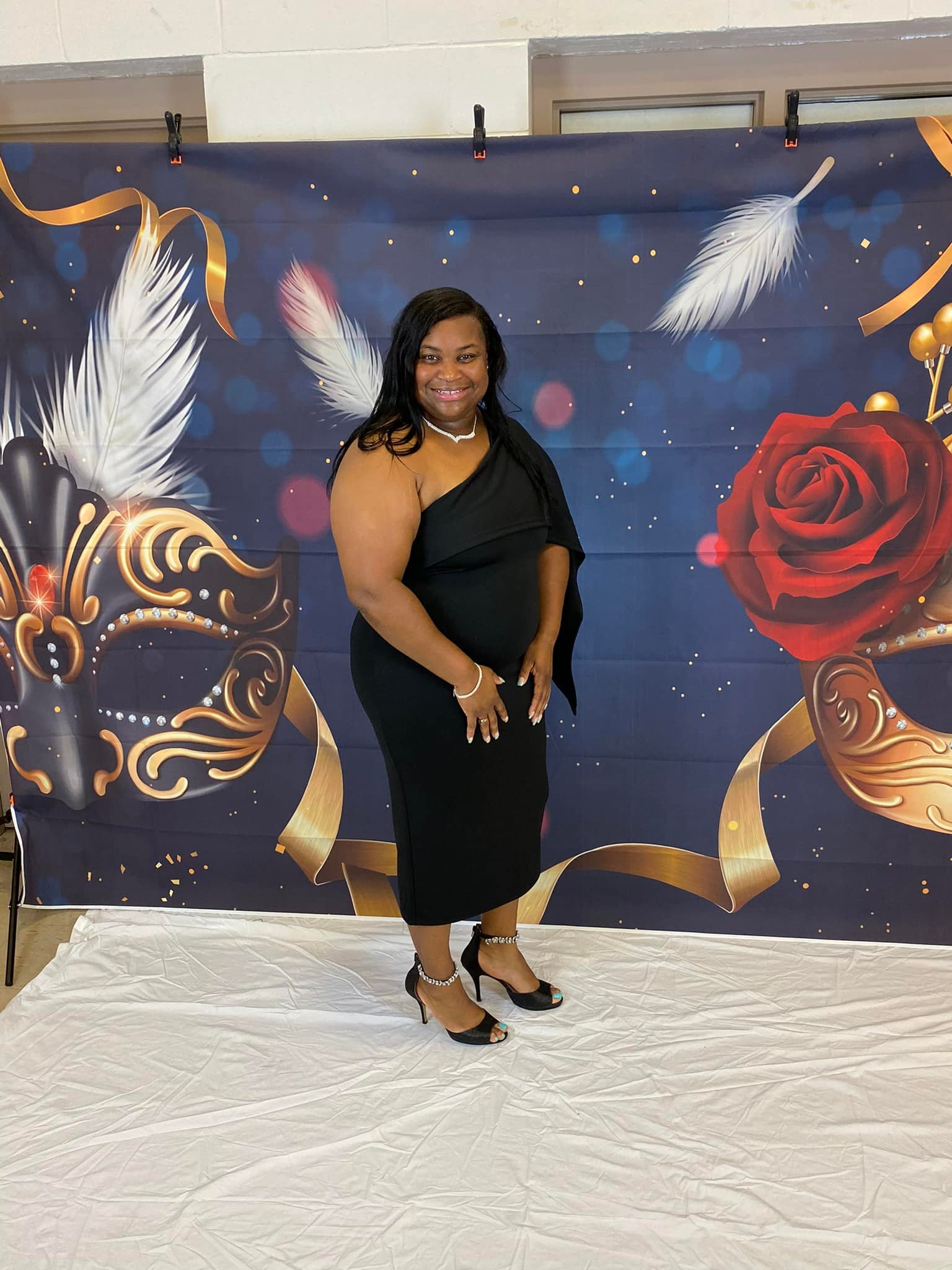 Darius' momma Stephanie Lowe, born Stephanie Walthour in January 1991, was just 13 when she gave birth to her son Darius, her mother, Dorothy Walthour helped raise little Darius so she could finish school.
Darius Slay College
In July 2010, Darius Slay committed to Mississippi  State; he previously attended  Itawamba Community College.
2011 Season: He recorded 27 tackles and forced one fumble on defense, caught three passes for 63 yards, one touchdown in 13 games.
2012 Season: Slay recorded 32 total tackles, 1 tackle for loss, one forced fumble and one fumble recovery, and had three catches for 63 yards and a touchdown.
Darius Slay NFL Career
On April

26, 2013: Slay was d

rafted by the Detroit Lions in the second round (#36 overall selection) in the 2013 NFL draft.

May 3, 2013: Daruis sustained a torn meniscus in his right knee that required arthroscopic surgery.
May 9, 2013: Slay signed a rookie-level contract with the Lions.
September 8, 2013: Darius Slay made his regular season debut against the Minnesota Vikings.
July 29, 2016: Slay signed a contract extension with the Detroit Lions.
December 16, 2017: He was named   NFC Defensive Player of the Week.

January 5, 2018: He was f

ined $12,154, for excessive celebration against the Green Bay Packers.

December 12, 2018: He was once again named  NFC Defensive Player of the Week.
March 20, 2020: The Lions traded him to the Philadelphia Eagles, in exchanged of a third-round and fifth-round selection in that year's draft.
March 21, 2020: Darius signed  contract with the Eagles.
 November 17, 2021: He was named NFC Defensive Player of the Week.
September 21, 2022: Darious's performance against the Vikings granted him his fourth  NFC Defensive Player of the Week honors.
Darius Slay Contract and Salary
On March 21, 2022, Darius Slay signed a three-year, $50.05 million contract with the Philadelphia Eagles. The deal included a $13 million signing bonus, $30,050,000 guarantee and an annual salary of $16.6 million.
Darius Slay signed his first NFL contract on May 13, 2013, with the the Detroit Lions; the four-year, $5.28 million contract included a $2.22 million signing bonus, $3.12 million guaranteed.
On July 29, 2016, Darius Slay agreed to a four-year, $48.15 million contract extension with a and a signing bonus of $14.5 million and $23.1 million guaranteed.
Darius Slay Wife
Darius Slay and his model wife, Jennifer Slay met in 2016, started flirting with each other on social media; they got married in June 2018. They have since welcomed two beautiful children, son Desmond, and daughter Desiree.
In addition to their two kiddos, Darius is the proud father of his sons Darion and Demetrius from a previous relationship. Darius was a freshman in high school when his girlfriend at the time told him she was pregnant.
Jennifer has a child from a previous relationship as well, 11-ye.ar-old Trenton Wilson, her first born was born when she was 18, from her relationship with former college football running back Sheldon Wilson, who played  at Anakardo High, Northeastern Oklahoma A&M and later Southwestern Oklahoma State.
 Jennifer Slay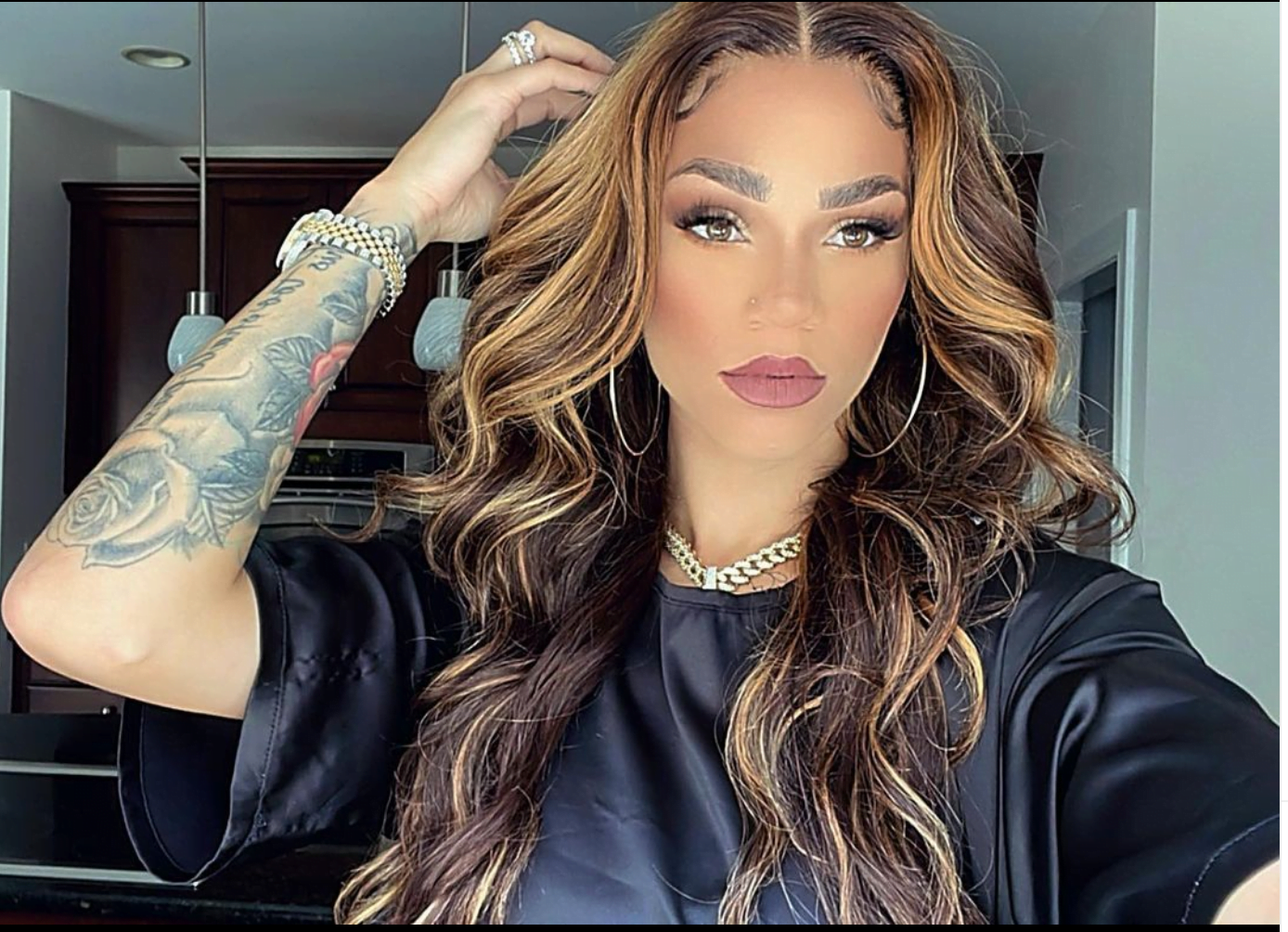 Keokuk, Iowa native Jennifer Slay was born Jennifer Williams; she is one of the children born to Kelly Gaunt, former SWOSU pitcher and outfielder; he also served as Clinton High School head baseball coach, assistant for junior high football and assistant high school boys basketball coach.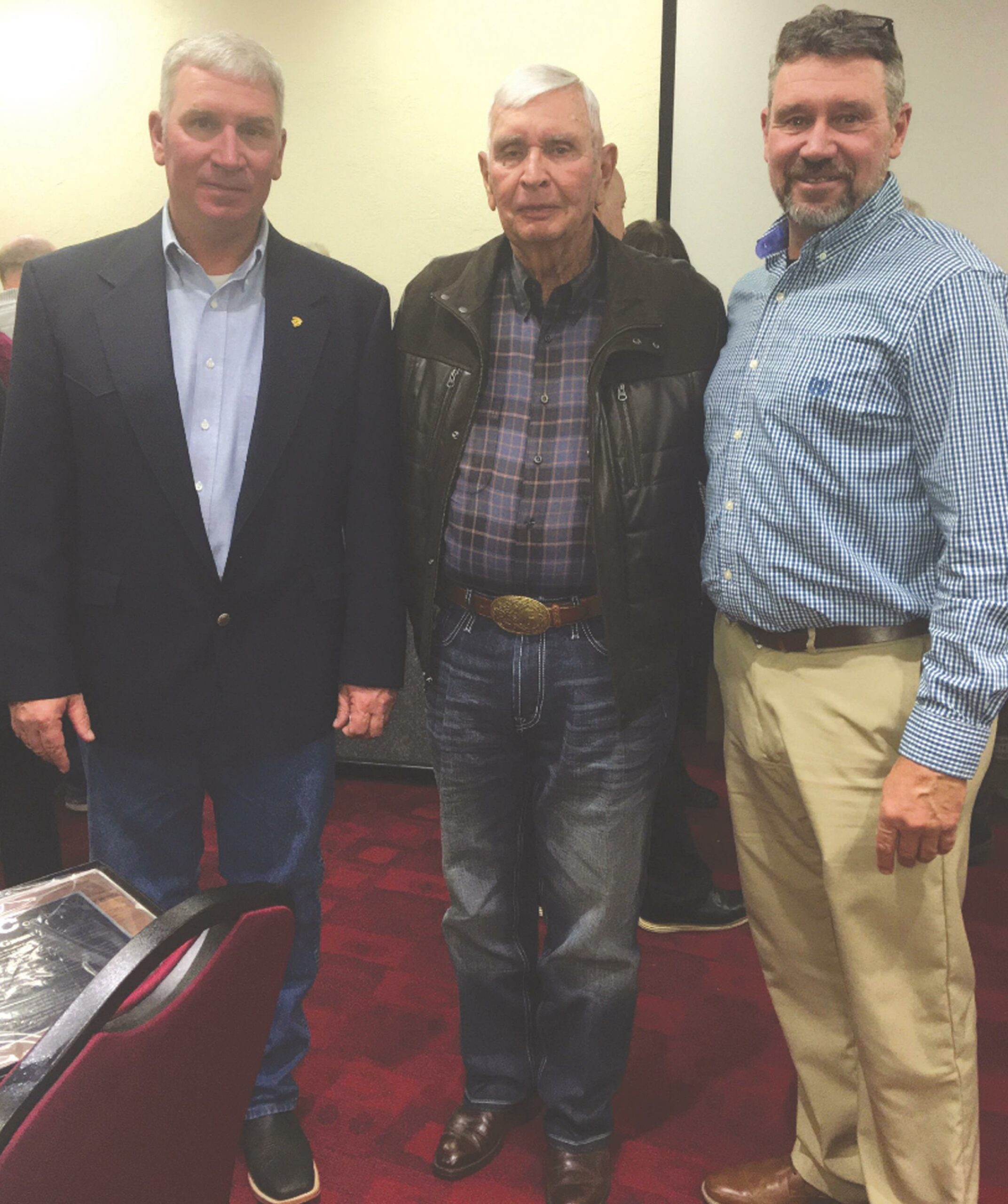 Jennifer's grandfather Carol Gaunt was the principal of Weatherford High School and Weatherford Elementary School. Her uncle Todd is a baseball coach at Weatherford. Sports have been a part of Jennifer Slay's even before she was born; both her uncle and dad played football, basketball, and baseball, and at least two of her brothers play baseball land football in high school, both Gage and Grady Gaunt, play in the infielder position to be precise.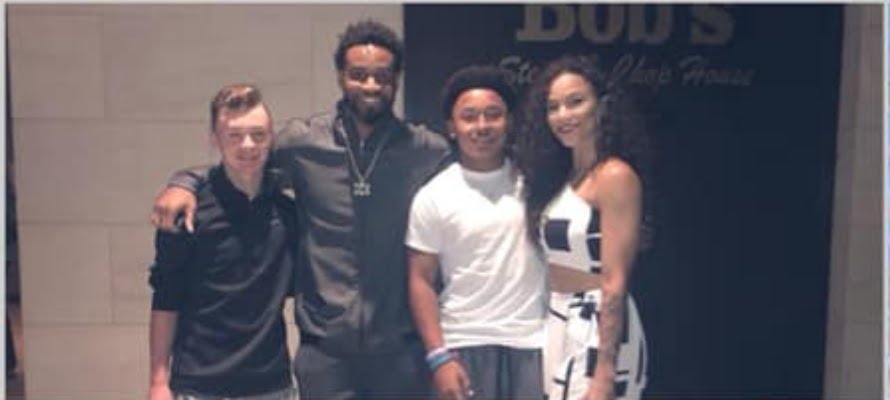 Gage Gaunt is an infielder at Oklahoma State University and the University of Science and Arts of Oklahoma and Grady Gaunt plays baseball and football at Clinton High School.
We can't be 100% certain, so if we are wrong, we apologize in advance, but we believe Jennifer Slay's momma is Barbara Williams, mother of her other two brothers, Jesse and Jason Williams.
5'8 Jennifer Slay, graduated in 2012 from Clinton High School and later attended Northeastern Oklahoma A&M transferring to Southwestern Oklahoma State University for her junior year.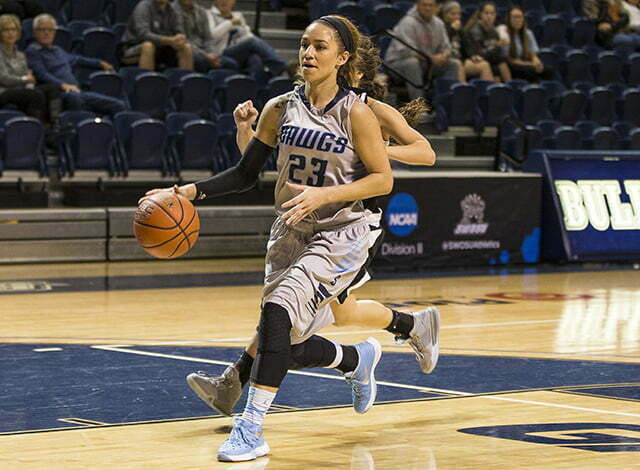 Jennifer Slay averaged 10.4 points, 1.1 assists, 2.3 rebounds, and 0.3 steal with the Dawgs. During her junior year, in 23 games, and ten starts, Jennifer recorded 199 points, eight steals, 57 rebounds, 15 assists. Her senior year, in 28 ga,es, three starts, recorded 292 points, nine steals, 32 assists and 64 rebounds.
You can follow Jennifer Slay  on Instagram where she has over 59.7k followers.
Read: Ndamukong Suh's girlfriend Katya Leick