Katya Suh
Check out the lovely Katya  Suh, formerly known as Katya Leick!! She is the beautiful wife of NFL player Ndamukong Suh. Her beau is the 6'2″ defensive end for the Tampa Bay Buccaneers. He also played for the Miami Dolphins, Los Angeles Rams, and the Detroit Lions.
GOLF PARTNER
THE LARGEST GOLF CHAIN STORE IN THE WORLD
MAKING GOLF A SPORT FOR EVERYONE.
Ndamukong Suh Ethnicity
Ndamukong Suh was born in Portland, but he is half African and half Jamaican, his name, which is pronunciation uhn·daa·muh·kuhn soo means house of spears comes from the Negema people in Cameroon. Suh's dad Michael Suh a former soccer player now a mechanical engineer is from Cameroon, he named his son Ndamukong after his grandfather.
Ndamukong Suh Family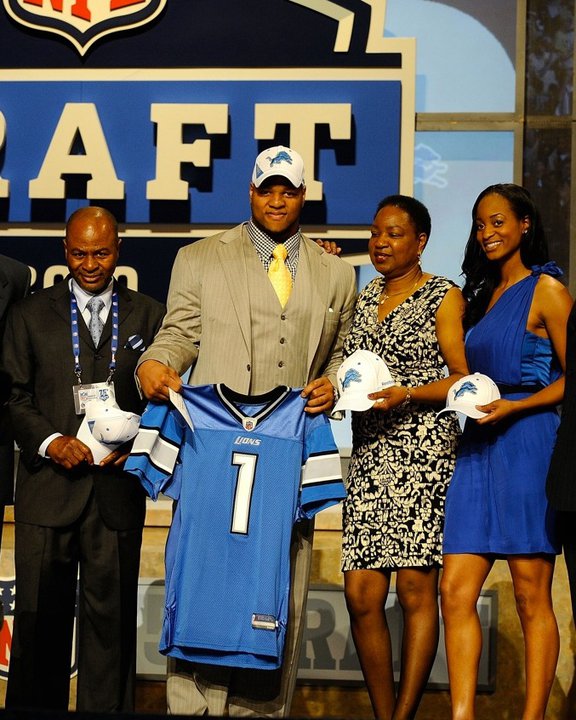 Pin
Ndamukong Suh was born on January 6, 1987, in Portland, Oregon; he is the second oldest of five children born to Michael and Bernadette Suh (nee. Lennon), he has four sisters, Ngum (b.  February 19, 1983), Joyce Tifuh Suh (b. Jan. 1, 1972).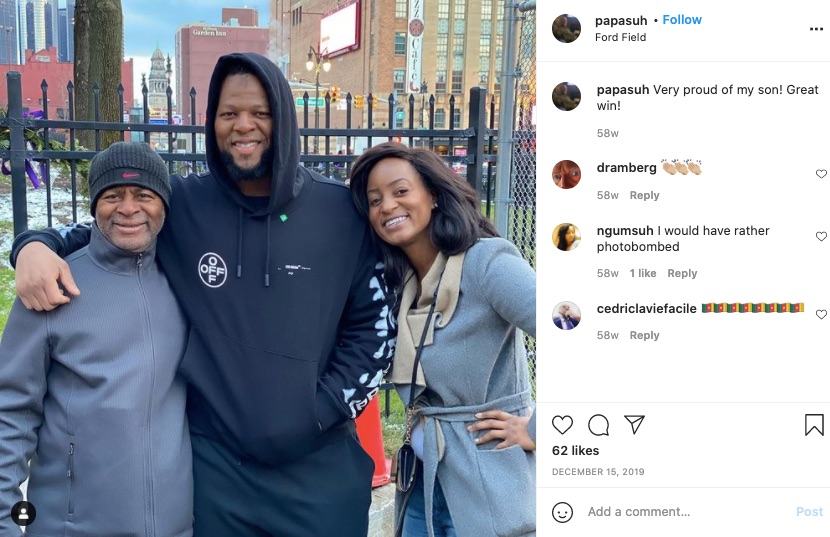 Pin
Suh a three-sport athlete (football, track & basketball) attended Grant High School, prior to committing to play with the Nebraska's Cornhuskers; he also received offers from the California Golden Bears, Oregon State, Mississippi State, and the University of Miami.
Ndamukong Suh College
Suh played college football at the University of Nebraska, finished his career with 215 tackles,m 125 solo, 24 sacks and 2 touchdowns. Suh a Heisman Trophy finalist was named the 2009 Associated Press Player of the Year, Bronko Nagurski Trophy and Bill Willis Trophy winner, CBS Sportsline Defensive Player of the Year; named to the Outland Trophy watch list; one of five finalists for the Walter Camp Award, and one of four finalists for the Lombardi Award in 2009. He won the Defensive Player of the Year.
Ndamukong Suh  Contract
In August 2010, Suh signed his first NFL contract with the Detroit Lions after they selected him in the first round (2nd overall) during the 2010 NFL draft. His rookie five-year, $68 million included $40 million guaranteed.
In March 2015, signed a six-year, $114 million contract with the Miami Dolphins which included a $60 million guarantee, his contract was reconstructed a year later, giving him a $20 million bonus, a lower cap in 2016, which increased in the remaining years of his contract.
Subsequently, on March 26, 2018, signed a one-year $14 million contract with the Los Angeles Rams, after his contract ended Sub agreed to a one-year contract with the Tampa Bay Buccaneers and a one-year contract extension on March 26, 2020, worth $8 million which included $5 million signing bonus, and an average annual salary of $3 million.
Ndamukong Suh Stats
In his rookie season with the Detroit Lion, Suh played and started in 16 games, he recorded 66 combined tackles, 10 tackles, one recovery fumble; he played on 14 games in 2011, recorded 36 combine tackles, 4 sacks; to sum it up, Suh played 78 games in Detriot, recorded 209 tackles, 36 sacks.
During his three seasons with the Miami Dolphins, he played in 48 games, recorded 180 tackles, 15.5 sacks, and one fumble recovery. While in Los Angeles, played in 16 games, recorded 59 combined tackles, 4.5 sacks, and two fumble recoveries.
Thus far with the Tampa Bay Buccaneers, played in 16 games, recorded 41 tackles, 22 solo, 2.5 sacks, and four recovery fumbles.
Ndamukong Suh Height & Weight
Ndamukong Suh height is 6'4 (1.93 m), his weights 313 lb, or 142 kg; his pre-draft measurements were  6'3 7/8 (height), 307 lb (weight), 101/4 in (hand), he ran the 40-yard dash in 4.98 seconds, 1.59 seconds in the 10-yard split, 2.81 seconds in the 20-yard split, 4.44 seconds in the 20-yard shuttle.
Ndamukong Suh  Net Worth
Forbes estimated Suh' net worth at $38.5 million in 2015; his current net worth has been estimated at $55 Million, as of January 2021. In addition to his salary, Suh has endorsements with Nike, Chrysler, Omaha Steaks, 's Sporting Goods, and Subway.
Ndamukong Suh Wife
Ndamukong Suh's wife Katya Suh came into his life back when he was. still playing for the Los Angeles Rams, but these two actually met long before that. Katya Suh, formerly Katya Leick met the Portland Oregon native in 2009 when they attended the University of Nebraska.
"We like to say we have grown up together," she says of their relationship, adding of the unconventional wedding, "For us, the small wedding with our pastor and close friends and family on Zoom truly brought things full circle."
Katya Suh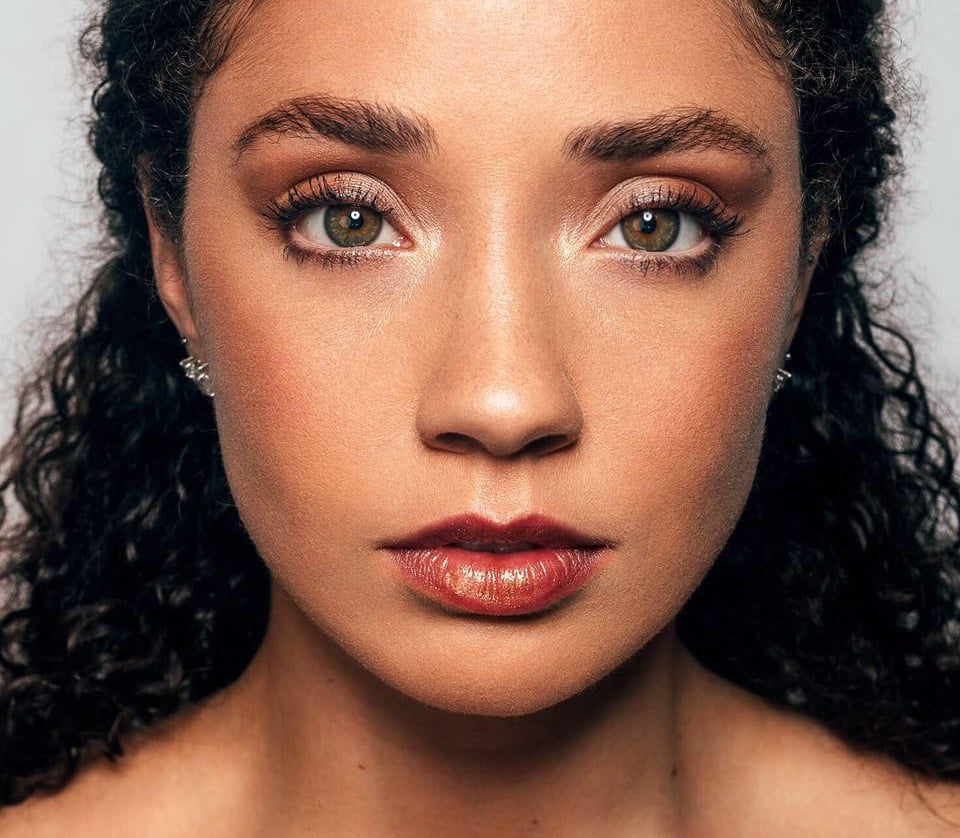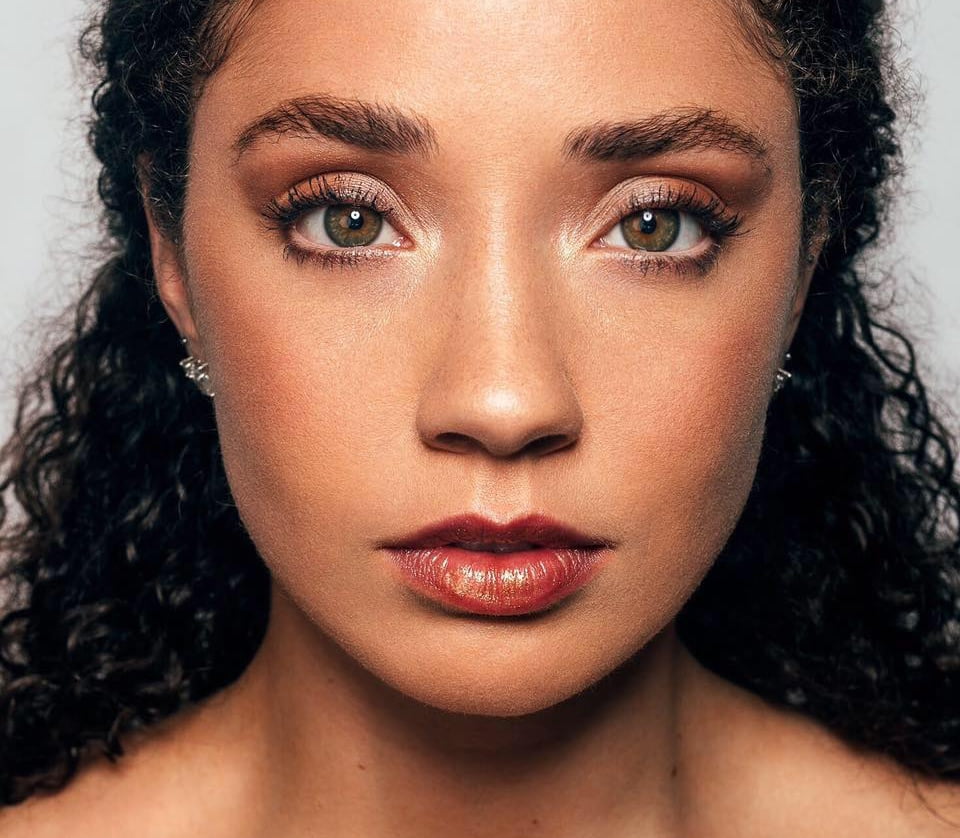 Pin
6'1″ Katya Suh born Katarina Leick on March 17, 1991; we first heard of this lovely gal in October 2018, when Terez Owens, introduced her to the world.  Katya Suh is one of three daughters born to Malia and Scott Leick, also proud parents to Marissa and Kierra.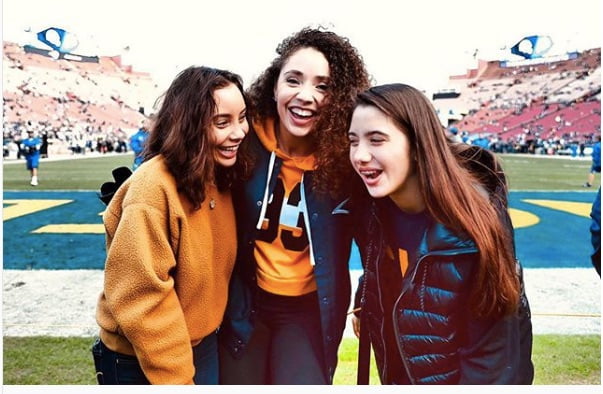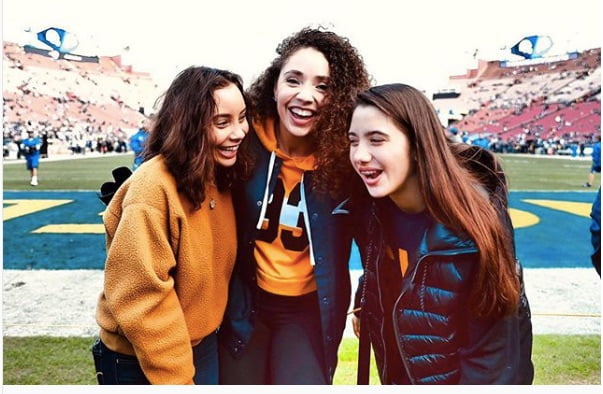 Pin
Ms. Leick graduated from Park High School, in 2011 from the University of Nebraska-Lincoln and two years later studied Mass Communications, Journalism and electronic journalism at Kansas State University where she also excelled as a member of the basketball team. It is important to mention that she was captain of the team, Big 12Academic Commissioner's Honor Roll.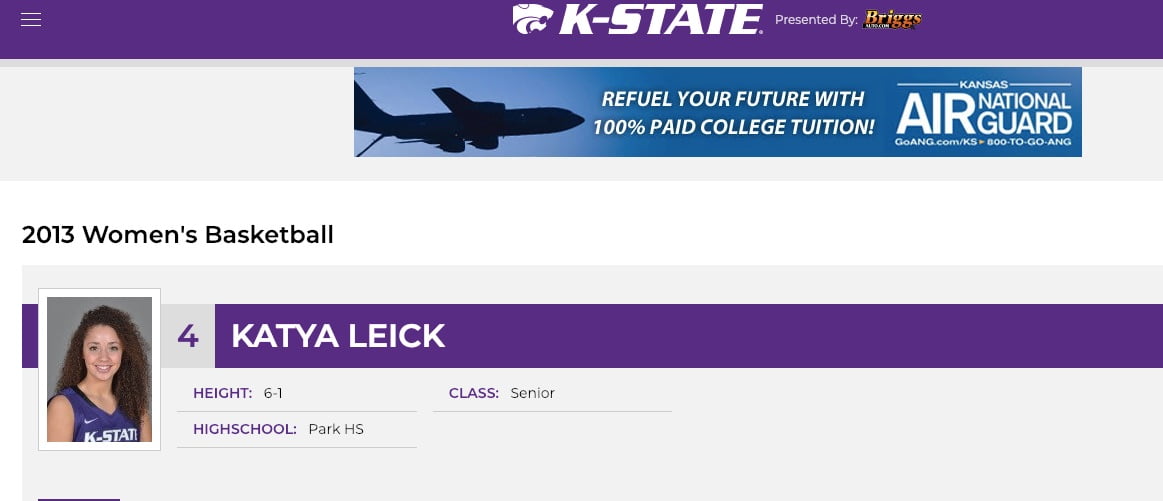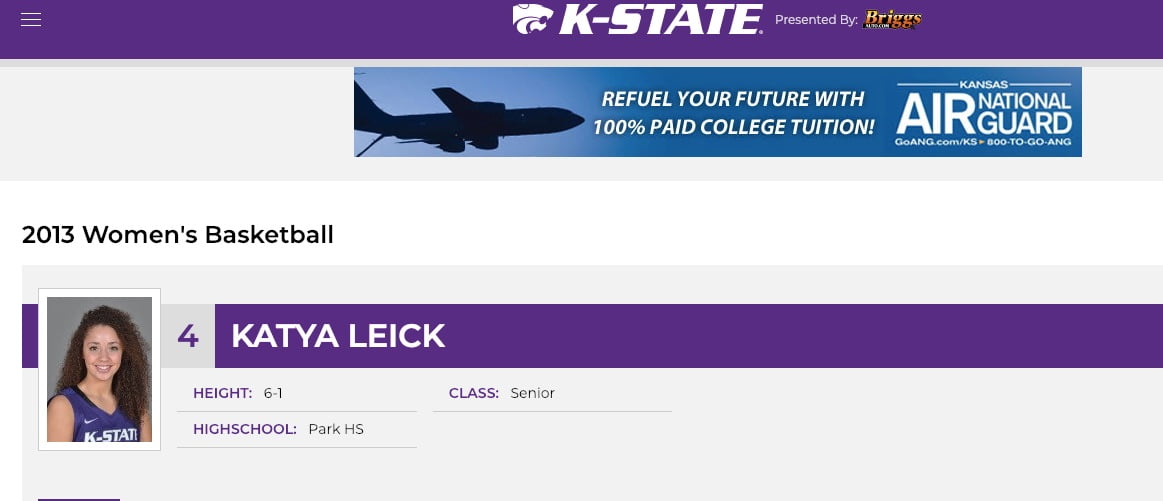 Pin
Katya was the Morning News Anchor for KSNT TV from 2014 to 2016 and sales and event coordinator sat 5Church Atlanta. Nowadays, she keeps herself busy by serving as CEO at Kalon Media and realtor for Keller Williams Realty & Compass.
Katya and Ndamukong Suh tied the knot on May 23rd, 2020, in Portland, Oregon. Due to the Coronavirus pandemic, there were no guests at their wedding. check that intimate and beautiful moment below.
View this post on Instagram
On December 15, 2020, Katy and Ndamukong revealed they are expecting twins! People magazine published the exclusive photos. Katya is due in March.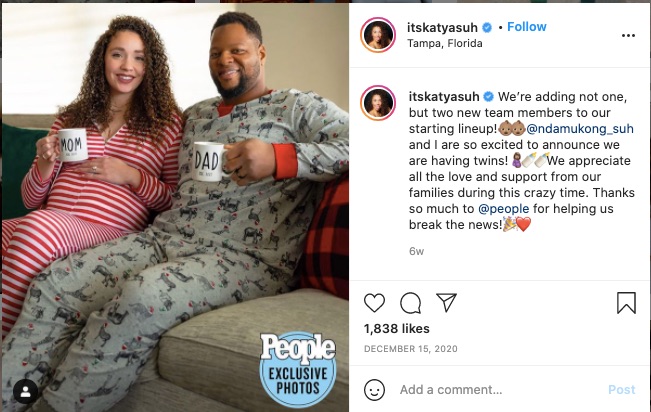 Pin
In addition to their twins who will, Katya and Suh also brought home their German Sheppard dog named Añejo.
"Not only is our family growing with the two little ones, but we also recently added a new family member, Añejo, a highly trained home protector Dutch Sheppard," Ndamukong says. "We hope the experience of becoming new dog parents helps just a little when looking toward baby parenthood."