Morgan Lang
Morgan Lang is the lucky gal dating DeMarcus Cousins; her stud is the professional baller for the Golden State Warriors. That would make Morgan a NBA wag and the subject of this post.
Morgan's beau was born DeMarcus Amir Cousins on August 13, 1990. He began his career as a McDonald's All-American out of LeFlore Magnet High School in Mobile, Alabama. He and his five siblings grew up by his mother, Monique.
Cousins is also an Olympic champ, having won two gold medals as a United States national team member. The first one in 2014 at the FIBA Basketball World Cup and his second in 2016 at the Rio Olympics.
But not everything in life is about basketball. DeMarcus has been dating his lovely girlfriend for some time now, ready to meet Morgan Lang?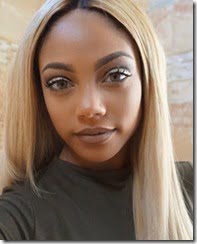 Morgan Lang attended Arizona State University. The gorgeous brunette appears to be some sort of model. It is not clear how she and DeMarcus met.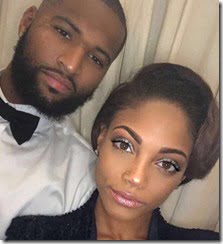 He is the father of two children, that would make Morgan –if they ever make it to the altar –a stepmom of two kids.
DeMarcus baby mama has been identified as Christy West. Mrs. West is also from Mobile, Alabama. As you may imagine they go from way back. It is believed they were high school or college sweethearts. However, not much is known about Christy. (pictured below)
We assume she is the mother of Cousins' children but DeMarcus makes it hard by keeping his private life out of the spotlight.
Many sites identify Christy West as the mother of the couple's adorable son, Amir. But DeMarcus also has one beautiful daughter, Vana.
Despite being a famous name, Cousins has kept his family on a low profile. It wasn't even known to media that he had a son. Amir Cousins wasn't revealed to the world until he was five months old back in 2012.
DeMarcus and his pretty gal, Morgan have been dating for the last four years. The short and petite gal enjoys hanging out at the beach and constantly changes her look. Unfortunately not much more out there about her.
According to Sports Gossip, DeMarcus and Morgan are engage. Morgan confirmed it by posting a photo of her huge ring on August 10, 2018.
Find Morgan on Instagram here