Demecca Allen
Pretty Demeca Allen is the lovely girlfriend of Dwayne Washington, a running back for the Detroit Lions who also played college football with the Washington huskies at the University of Washington prior to getting drafted in 2016. Not only is Demeca his girlfriend, but she is also the proud momma of their adorable daughter Reign.
Washington was born on April 24, 1994 in Lakewood, Cali to Telecia Williams who raised him as a single mom. Dwayne graduated from Garh high School in 2011. He attended at the University of Washington where in 2015 he rushed for 282 yards on 47 carries (6.0 yards-per-carry average) in 2015, with four touchdowns.
6'2″ Washington was the 236th overall pick selected by the Detroit Lions in the seventh round of the 2016 NFL Draft.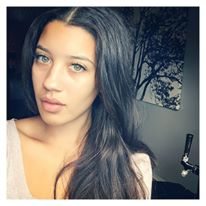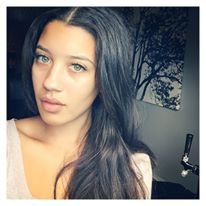 Demecca Allen from Seattle, Washington attended at Cleveland High School in Seattle before she transferred to Selah High School. She and Dwayne found out they were expecting their first child together early in 2015. Their adorable daughter Nori Reign in October, 2015.
Demecca who runs Nori's Instagram account created the Nori Reign children clothing boutique based in Seattle. Washington, you might want to take a look and maybe purchase something!!