Meet Mrs. Marissa Bane! She is the amazing and beautiful mother of NBA player Desmond Bane; her son is the shooting guard currently signed by the Memphis Grizzlies. Bane previously played college basketball for the TCU Horned Frogs at Texas Christian University.
Desmond Bane College
Indiana native Desmond Bane played at Seton Catholic High School before committing to TCU on May 12, 2016, over offers from Texas Tech, Pursue, Zavier and Northwestern. At Seton Catholic Bane averaged 30.0 points, 11.5 rebounds, 6.1 assists and 3.2 blocks per game in his final year.
In his Freshman season at TCU, Desmond Bane averaged 7.1 points, 2.9 rebounds and 1.0 assists per game.
He averaged 12.1 points, 4.1 rebounds and 2.5 assists per game his sophomore year.
Desmond averaged 15.2 points, 5.7 rebounds, and 2.4 assists per game in his junior year.
Bane averaged 16.6 points, 6.3 rebounds and 3.9 assists per game during his senior year.
While at TCI, Desmond Bane earned NABC All-District 8, Two-Time All-Big 12, Two-Time AP All-Big 12 and Two-Time USBWA All-District VII.
He was the Horned Frogs' all-time leader in 3-pointers (249), wins (84) and games played (141).
Desmond Bane Height
Desmond Bane is 6'6 (1.98) and weighs 98 kg (215 lb). He was born in Richmond, Indiana on June 25, 1998.
Height 6'6 (1.98)
Weight 98 kg (215)
DOB June 25, 1998
Hometown Richmond, Indiana.
Desmond Bane NBA Career
On November 18, 2020, The Boston Celtics selected Desmond Bane in the 1st round (30th overall) in the 2020 NBA draft.
On November 20, 2020, The Memphis Grizzlies acquire Bane's draft rights from the Celtics and from the Portland Trail Blazers they got Mario Hezonja.
He signed his rookie-level contract with the Memphis Grizzlies on November 25, 2020.
He made his NBA regular-season debut with the Grizzlies on December 23, 2020, against the San Antonio Spurs.
In his rookie season, Bane was selected to the All-Rookie Second Team.
He was a winner of the Clorox Clutch Challenge at the 2022 NBA All-Star Weekend along with Tyrese Haliburton.
He set the Grizzlies' franchise record for three-pointers on March 23, 2022.
Desmond Bane Stats

Desmond Bane Contract & Salary
On November 25, 2020, Desmond Bane signed a four-year, $9,944,923 contract with the Memphis Grizzlies; the deal included a $9,944,923 guaranteed and an annual average salary of $2,486,231.
Desmond Bane Net Worth
As of May 2022, Desmond Bane's Net Worth has been estimated at $9 million.
Desmond Bane Endorsements
In October 2022, Desmond Bane signed an endorsement deal with Naturade.
"I am always looking for ways to fuel my body to ensure I have the energy I need to succeed on the court. I'm excited about this partnership with Naturade. I've enjoyed the protein options, which can be used for smoothies in the morning."
Desmond Bane Parents
Desmond Bane is one of the children born to Etieno Ekiko and Marissa Bane. He and his younger sister Anna Bane lived with their mother, who was a teenager when he was born.
"She was only 18, 19 at the time, so she was still inexperienced as a mother," Desmond said of his mom. "So I was moving around from house to house. And I guess when I was 2, my (great) grandma and (great) grandpa said, 'That's enough. You're not moving anymore. He's going to stay with us, and that's it.'"
Desmond and Anna moved in with Marissa's aunt Lori, then with their aunt Adria, later with uncle Tony and by the time Desmond was 15, he settled with his great-grandparents Fabbie and Bob Bane, while his grandmother Sandy Bane (Marissa's mom) took custody of his sister Anna Bane.
Desmond Bane Mother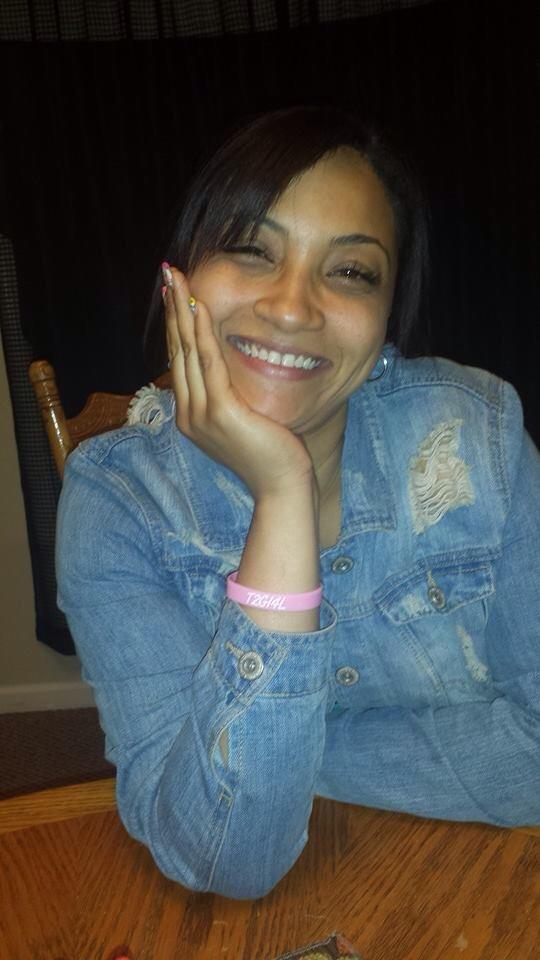 Marissa Bane
Desmond Bane's mom Bishop Union High School graduate Marissa Bane was born Marissa Chantal Bane on May 24, 1980. Marissa now Marissa Haley and married to Terrill Haley is one of the daughters of Robbie Willis and Sandra Bane. Her father Robbie who played baseball at Washington State was the reason baseball became an important sport for Desmond before basketball.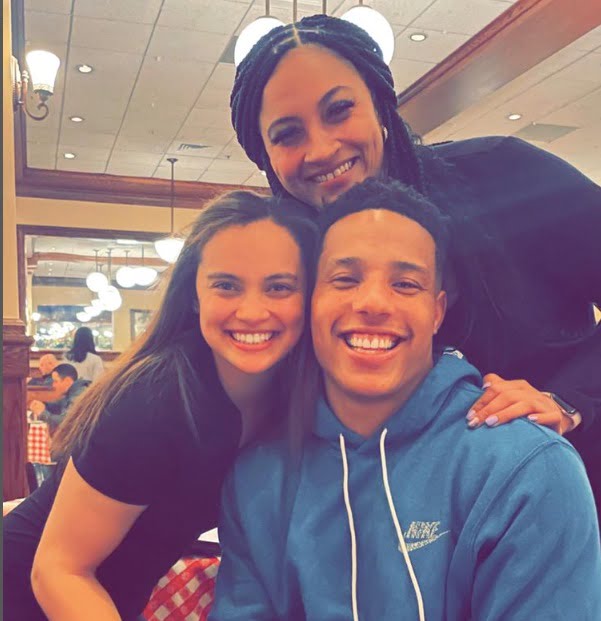 "All the way up till eighth grade, I was a baseball guy," Desmond said. "We were traveling to Dayton, all over the place, almost every weekend and through the week and hours to go to my games."
"My grandpa, Robbie Willis, he was an Indiana All-Star in 1977. He's had kind of a rough life for the last few years, but he's made sure to be as involved as he can in my life right now, and he's really helped motivate me to just keep working hard and stay humble and things like that."
"I love the game, I'm trying to follow my grandpa's footsteps as far as the basketball player," Desmond said. "He was a great player, if he wouldn't have messed up, he probably would have had a chance to make some money playing this game and I want to do it for him. I want to do it for my grandma and grandpa who have raised me, all they've done for me, and obviously for myself.
Marissa's lost her main man, her dad Robbie on Friday, August 11, 2017.
He was so proud of all his kids and grandkids there isn't a thing in this world he wouldn't do for any of us Sorry for flooding your timeline with my dad but I just can't let go!!!!! I need him this is by far the worst pain I have ever endured please pray for my strength
Desmond Bane Father
Etieno Ekiko
Desmond Bane's father is Etieno Rogers Ekiko born on September 21, 1980, in Colorado, where his family still lives, but Etieno lives in Nigeria, he has never met him. Desmond found out about him until he was 13. His great-grandfather Bob Bane and grandfather Robbie Willies took the father role in Desmond's life.
Desmond Bane Sisters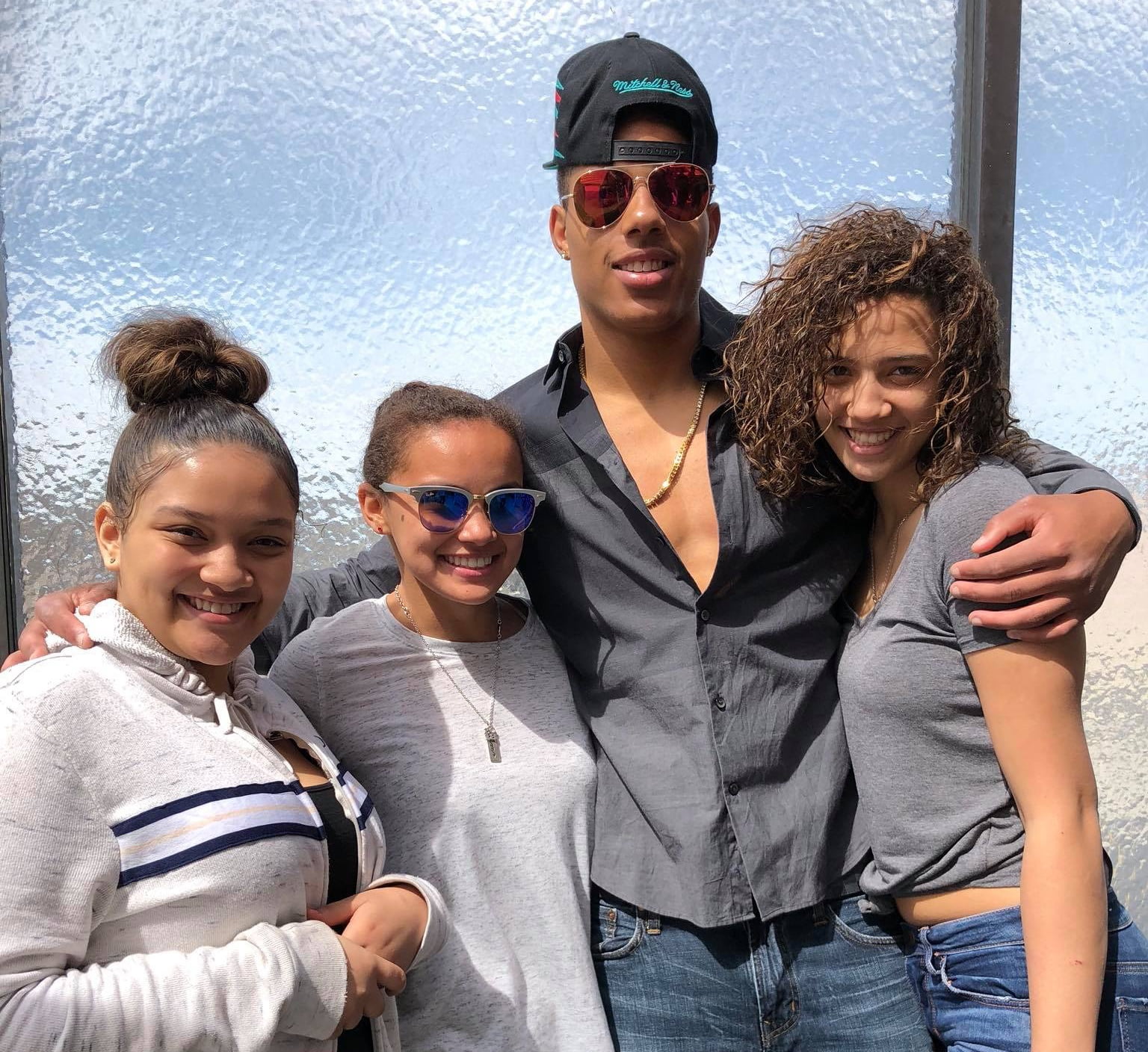 Desmond Bane has three beautiful sisters, Anna Bane, Ariyah, and Jaylin Wright.
As previously noted, Anna Bane born Tianna Aylarae Bane grew up in Colorado with her grandmother Sandy Bane; she played basketball at Develyn High School from where she graduated in 2018 and now attended Colorado State University.
Richmond High School graduate Ariyah Wright welcomed her first child Alaia Ri'lynn Saylor with longtime beau Chance Saylor.
His other sister, Jaylyn Wright graduated from Ivy Tech Community College and now resides in Craryville, New York.
Desmond Bane  Girlfriend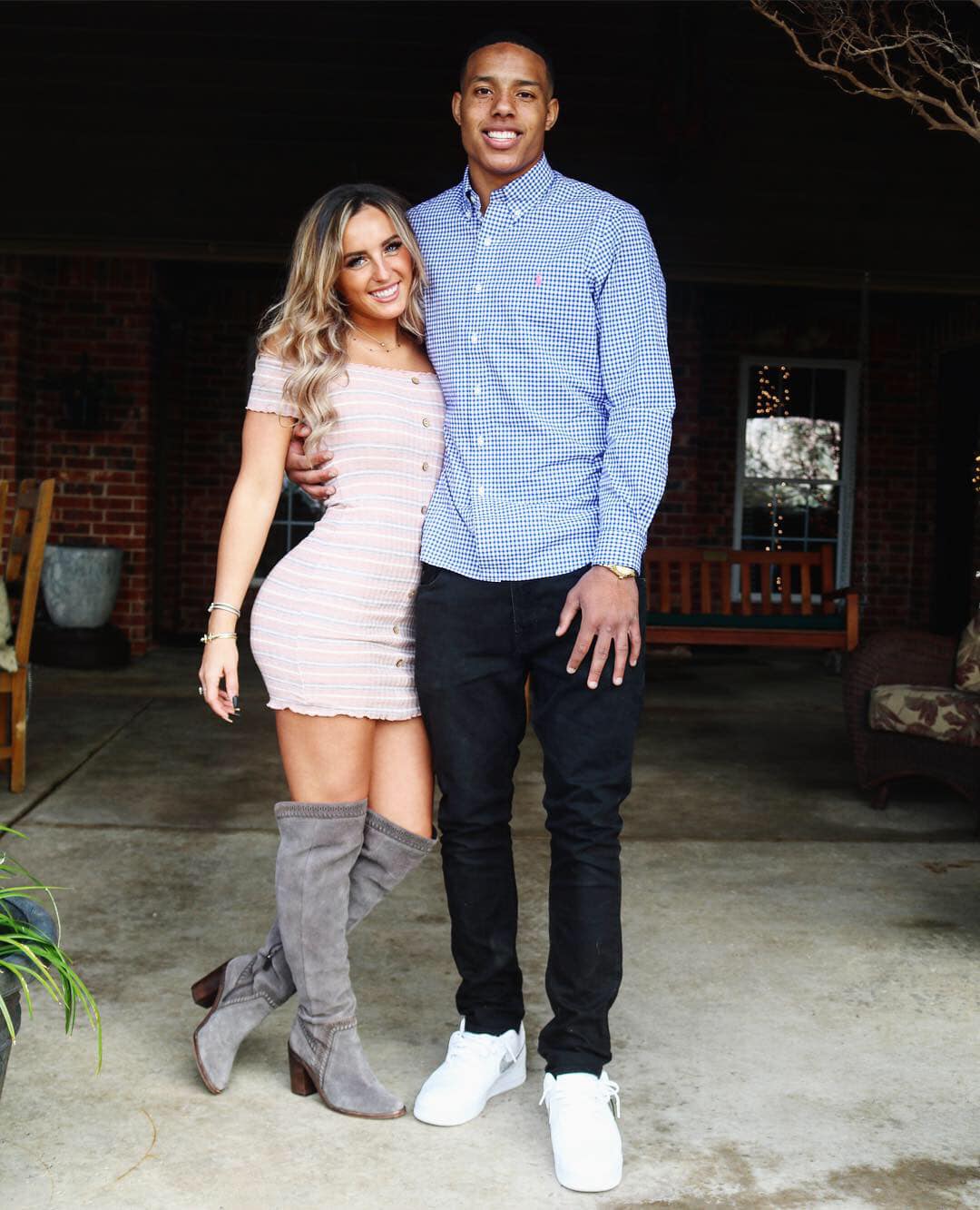 Tatum Talley
Desmond Bane's longtime girlfriend is the lovely Tatum Talley, 24, born on November 14, 1997, to parents Sean and Lisa Tuttle Talley, of Southlake, Texas.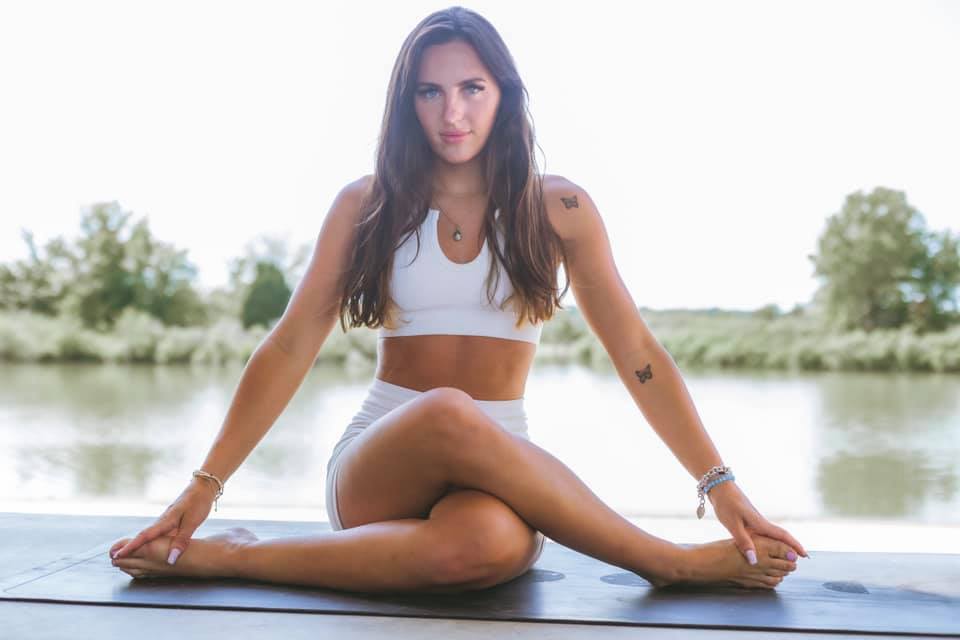 Her father graduated from the University of North Texas and is the president of Aviation Products, where his lovely wife Lisa serves as vice-president. Tatum has two siblings, brother Hayden Talley and sister Jordan.
Tatum Talley graduated from TCU in 2020 with a Communications and Media Studies Bachelor of Arts. She is currently a Fitness Instructor at Life Time in Memphis, Tennessee; before that, she was a yoga instructor at CorePower Yoga.
Desmond Bane Children
Desmond Bane and GF Tatum Talley revealed they expect their first child together in February 2020.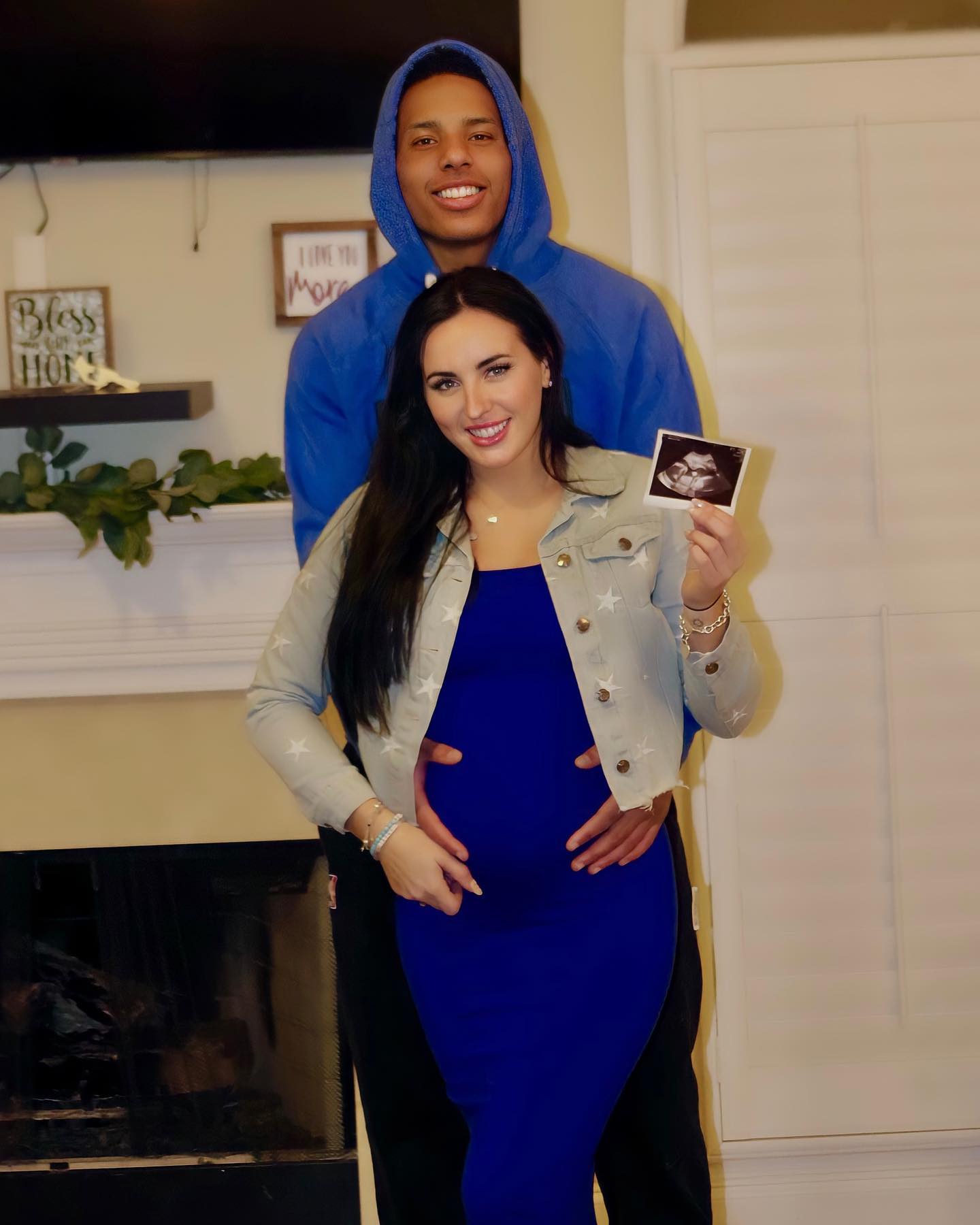 Desmond and Tatum Talley welcomed their son Armani Jordan Bane born on July 24, 2022.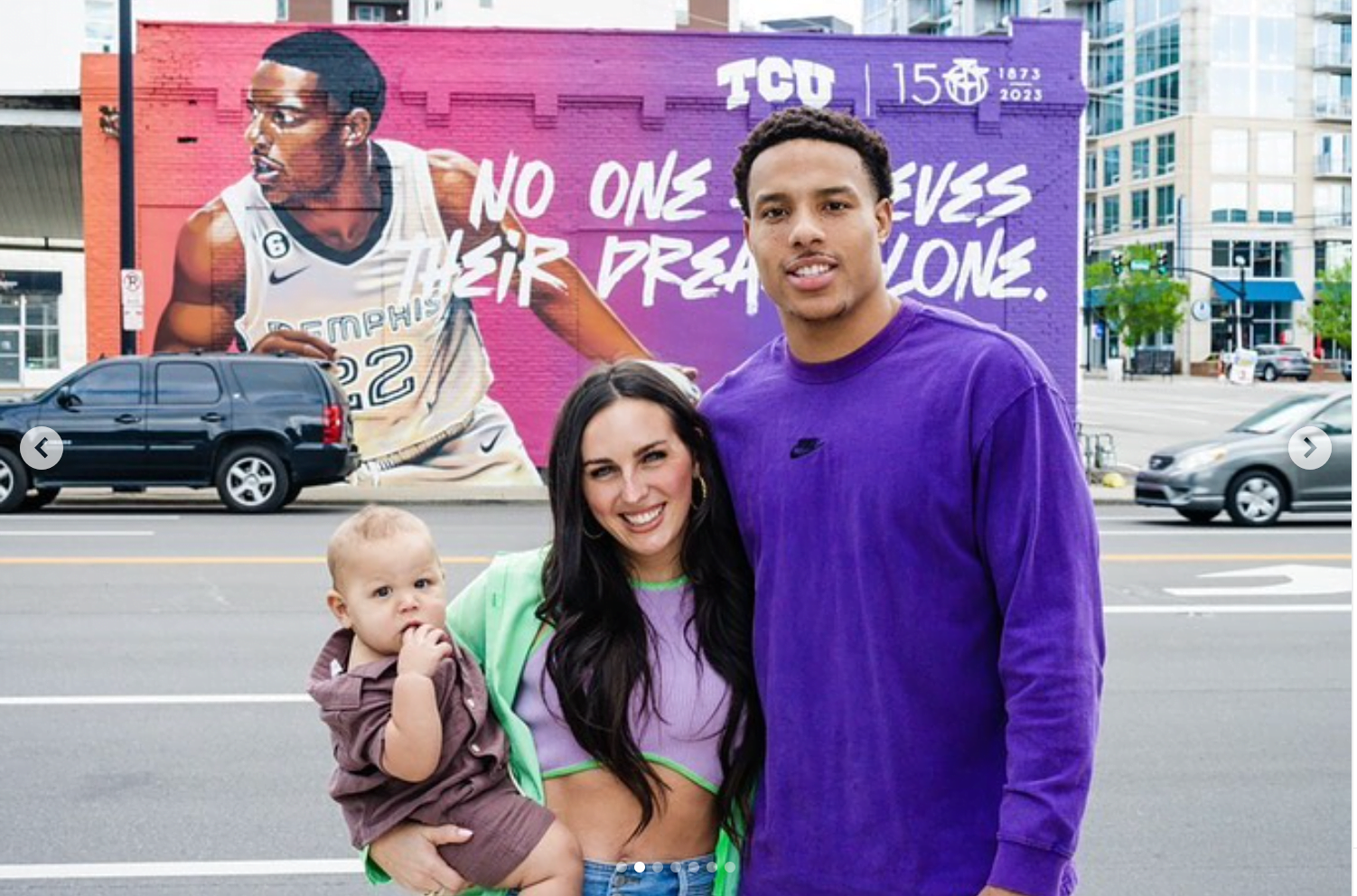 Desmond Bane Instagram
Desmond Bane has over 127k followers on Instagram. Bane's GF Tatum Talley is also on Instagram.
Related Story: Ja Morant girlfriend Kadre Dixon
Dillon Brooks Mother Diane Brooks