Lexy Hight
Lexy Hight is the lovely girlfriend of NFL player, Dre Kirkpatrick -know for playing with the Cincinnati Bengals.
Lexy's cornerback stud has been released from the Bengals with two years left on his contract. According to reports Dre had two years remaining on a $52.5 million contract he signed back in 2017.
Born October 26, 1989; the Gadsden, Bama native was named to USA Today's list of High School All-Americans during his senior season at Gadsen City High School.
He was also a two-time BCS National Champion and a two-time Second-team All-SEC selection during his career at the University of Alabama.
The lengthy cornerback was the 17th overall pick in the 2012 NFL draft. He picked off three passes in his first two seasons as a Cincinnati Bengals.
His play helped the Bengals advance to the playoffs four straight years from 2012-15.
The ninth-year player went on to play in 99 games for Cincinnati and totaled 291 career tackles, 10 INTs, three sacks, a forced fumble and a fumble recovery.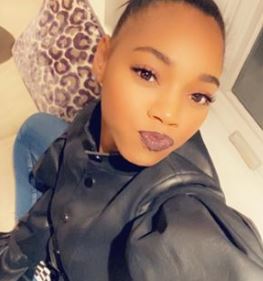 It seems this are uncertain times for everybody these days, luckily for the 30-year-old NFL player, he can count with the love and support of his pretty girlfriend, Lexy Hight who can also be found as Lex Hight. The couple has been dating for a couple of years now, the two were fist linked together back in 2018.
The NFL wag isn't just a pretty face, Lexy happens to be a business woman as the owner of Davier Hutch -an online clothing store. The stylish babe is also active on social media where she often shares selfies and images of her little family.
Though the couple seems not to be married just yet, they are the proud parents of an adorable toddler daughter named, Navi Charlee Kirkpatrick.
Find the proud wag and mom of one Lexy Hight on Instagram here.