Edith McCray
This lovely lady is Edith McCray; she is the beautiful wife of former football player and football coach Randy Shannon,  interim head coach for the Florida Gators at the University of Florida. Prior to joining the Gators, coach Shannon worked with the Arizona Diamondbacks, the TCU Horned Frogs and with his alma mater the Miami Hurricanes at the University of Miami.
No doubt you all know about Coach Shannon, therefore let us tell you about his pretty wife.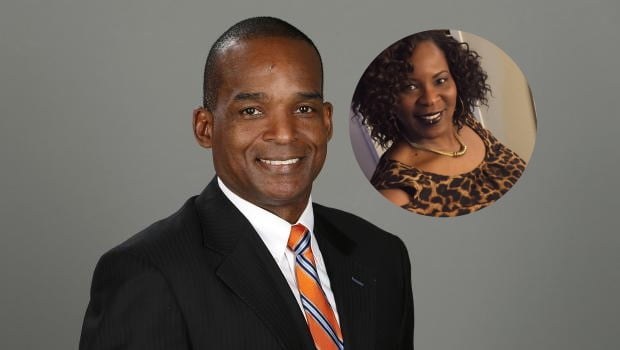 The first thing you need to know about Mrs. Shannon is that she was formerly known as Edith Yvette McCray. She was born on October 18, 1968, in Florida.
Moreover, Edit and Randy, tied the knot on January 16, 1987, in Leon County, Florida. Together they had one son; Xavier Leonard, born on May 20, 1986.
She worked as an Administration Aide II at the City of Miami. Furthermore, her son Xavier,  aka Zay, was an offensive linebacker at Florida International University; nowadays, Xavier Shannon is an assistant director of academics at the University of South Carolina.