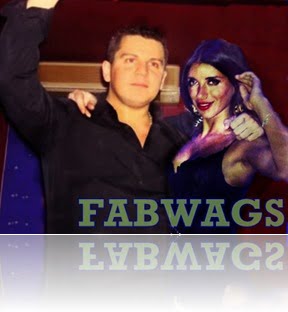 Cesc Fabregas' girlfriend and recently baby mama is involved in yet another mess with her millionaire ex-husband Elie Taktouk .
Last year Elie Taktouk accused Cesc of stealing Daniella from him, breaking a family, adding that he was he and Daniela were on a break but considering a reconciliation when she became involved with the young Barcelona player.
"I was completely numb and in shock for months. I was in denial but I never wanted her back."

"The minute I saw those pictures I felt disgusted by her behavior and just cut off all emotions. We were trying for a baby when this happened."

"I am not surprised by him — I wouldn't expect less from him. I am not interested in him."
He also said Daniela and him were trying to have a third child, and that she  will dump Fabregas the minutes his career ends,
"He is 25 and a fool. She went after him and she would leave him as soon as his money and fame run out. He is no David Beckham."
Around this same time, Daniella and Cesc announced they were expecting their first child together, A baby girl!
Ellie Taktouk said that his ex-wife understated the amount of financial support she receives from boyfriend Cesc Fabregas during their divorce proceedings. Taktouk  launched a legal bid yesterday in a further attempt to stop the sale of the luxury Belgravia flat they once shared after he was ordered to use profits from the sale and a top-up payment to give her £1.4million for a new home.
Fabregas' company offered  £5.4million for the Grade II-listed Upper Belgrave Street flat. However Taktouk'  application for leave to appeal the order was the court rejected by the court yesterday.
Elie Taktouk Biography.-
38-year-old Elie Joseph Taktouk was born in 1975 in Miziara, Mohafazat Liban-Nord, Lebanon. He was 24 when he got married to Daniela Semaan in 1998, they couple stayed married for 13 years during their union they had two children 12-year-old Maria (b. 2001) and 9-year-old Joseph (b. 2004).
After their divorce Elie and his ex wife agreed of sharing custody of their children, and giving her £2,500 a month in child support. Elie Taktouk's moved to Knightsbridge, West London, he became known for his luxurious Belgravia properties and for being one of the richest resident in Chester Square.