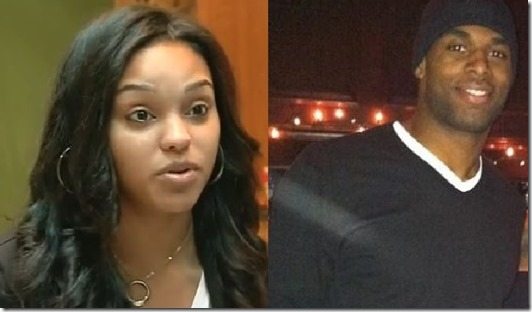 Meet Emily Colston, the wife of 31-year-old NFL player Marques Colston. Her hubby is a Wide Receiver for the New Orleans, Saints.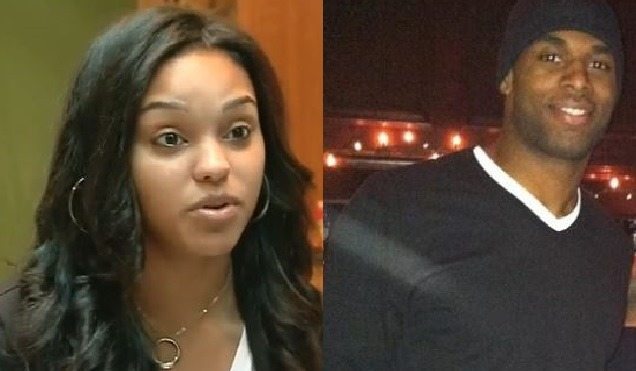 Beloved by fans, her hubby is a 2006 NFL Offensive Rookie of the Month (October), Super Bowl champion (XLIV) and holds the NFL record for most receptions in a player's first two seasons (168). Marques is also a husband and father.
His pretty young wife, Emily is not the one to sit around, arms cross. Keep reading to find  out more about what she's all about.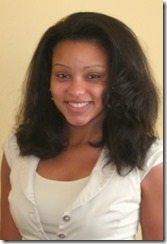 She was born Emily Peebles and she works or used to work at Eugene-Colston realty. Now, a days, Emily works as an intern for Second Harvest Food Bank.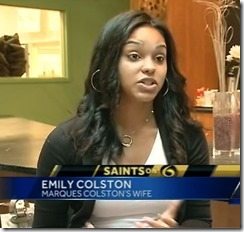 She really strives to make a difference in her community and knows just how important is to give back. A humble and helpful, Emily works with families in need, and she is thrilled to do it. She is currently a Urban Planning and Economic Development student at University of New Orleans.
When she first started working at Second Harvest, she thought it was only to hand out food, but later discovered it was a much, big, kind hearted operation. She spends her days connecting families with food pantries around the area and while she feels she's making an impact, she is always willing to do more. During a 2013 interview she made an invitation for all people to volunteer.
She defintely follows her man's example when it comes to attitude, on and off the field, her star hubby is known for his humbling self. He is also the owner of The 2013 AIF National Champion Harrisburg Stampede is a professional indoor football team representing the central PA region. The Harrisburg Stampede strives to deliver to our fans a high quality entertainment experience while serving and representing the Central Pennsylvania region on and off the field as a proud member of the PIFL (Professional Indoor Football League).
Emily is also a mom, to the couple's only son.