Shannon Reilly
Meet lovely, Shannon Rielly, she is the girlfriend of Carolina Panthers player Luke Kuechly. We all know what we remember best of her boyfriend. Last season Luke tied the NFL record for most tackles in a game in the 17-13 victory over the Saints.
And he hasn't slowed down this season, are you ready to watch Shannon's guy tonight? We are sure you know everything you need to know about Luke, so here a few facts about his gorgeous girlfriend.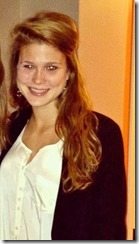 Shannon Reilly is a graduate of Saint Ursula, Class of 2010. She started playing lacrosse in sixth grade; in addition, she also played club field hockey while in high school. She attended the University of Cincinnati majoring in Biology/Pre-med.
We are not sure she and Luke came to be as a couple, but the NFL players is well accepted into her family and close with her siblings. Below is Shannon next to Luke and her brother.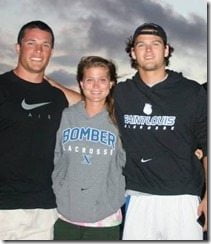 Shannon comes from a big family who are big football fans, Shannon is the second out of six children. We can see below the first image the complete family with mom and dad and below, all f the siblings.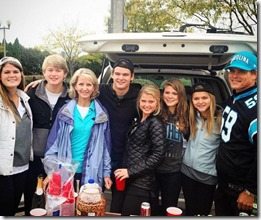 She has three sisters and she is the oldest. Sisters are Maddy, Shauna, and Marion; plus two brothers Tommy and Matt Reilly.
At University of Cincinnati, she is a member of Theta Phi Alpha; on a student blog she has kept, she talks about her collegiate time and her experience studying abroad. During her junior year she went to Copenhagen, Denmark.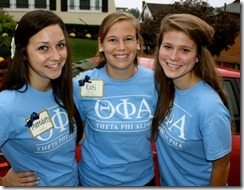 She writes
I hope to one day be a physician assistant and continue on the medical tradition that my great-grandmother started and my dad and his brothers continued. I love sports, but play nothing serious at the moment and try to be involved on campus. I'm completely enjoying school, but am very excited to graduate!
You can find Shannon on Twitter here and on Facebook here.