Emmanuel Rivera Girlfriend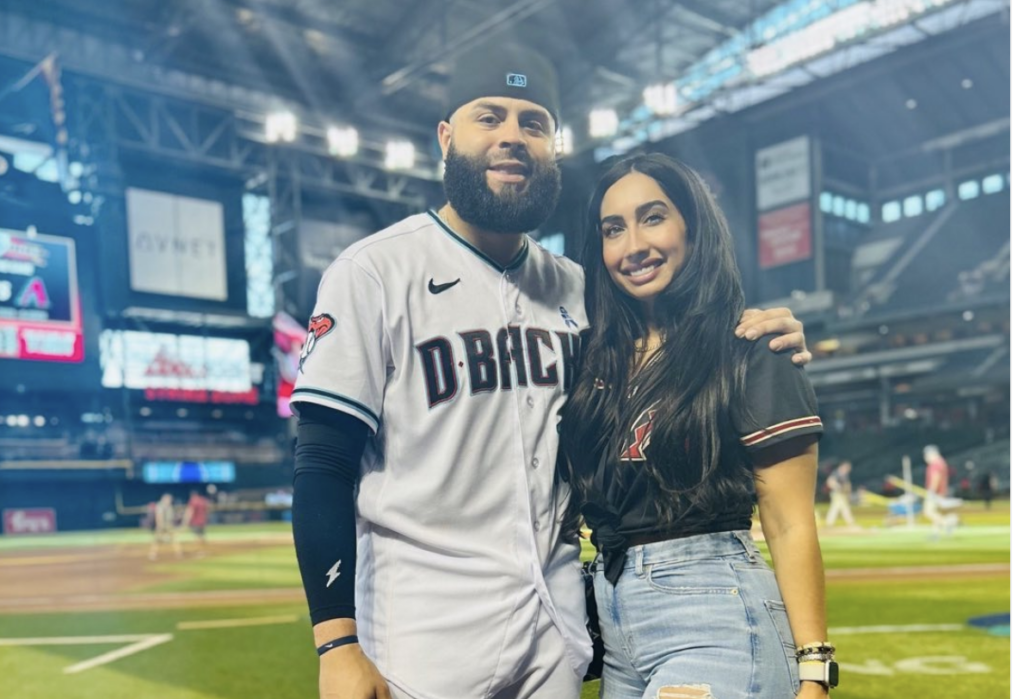 Have you met Emmanuel Rivera, girlfriend Gabriela Aviles? Emmanuel Rivera is the Puerto Rican third baseman currently signed by the Arizona Diamondbacks. Rivera previously played for the Kansas City Royals and also at the Interamerican University of Puerto Rico in San German, Puerto Rico.
Gabriela Aviles
Emmanuel Rivera's beautiful girlfriend Gabriela, was born Gabriela Aviles Munoz in Guaynabo, Puerto Rico. Gabriela is one of two daughters of Karen Munoz and Julio Munoz also proud parents to Gabriela's sister Paola, a professor at the Academia del Pertuoso Socorro.
Her mother Karen, graduated from the Interamerican University of Puerto Rico and is the Assistant general at Claro (telecommunication company) where Gabriela also once worked; her dad studied accountancy at Pontifical Catholic University of Puerto Rico; he was a sales agent at Rotto Diesel Services, Gardner Gibson of PR, Inc, Hyundai in Bayamón, former Distributor Sales Representative at USA Shade & Fabric Structures, and Sales Executive en Esteban Premium Outlet.
As for Gabriela Aviles, she is a wellness coach in Arizona. Emmanuel Rivera and his girlfriend Gabriela Aviles have been dating since 2019.
Emmanuel Rivera MLB Career
Kansas City Royals
June 10, 2015: Emmanuel Rivera was drafted in the 19th round (579th overall in the 2015 MLB draft by the Kansas City Royals.
June 16, 2015: He signed his rookie-level contract with Kansas City.
He was assigned to the AZL Royals.
2016: Rivera posted a 249/.317/.373 slash line in 58 games with the Burlington Royals.
2017: He recorded a .310/.364/.468 with 12 home runs and 72 RBI with the Lexington Legends.
2018-2019: Played with the Wilmington Blue Rocks, AZL Royals, and the Double-A Northwest Arkansas Naturals.
2020: Did not play due to COVID-19.
2021: Emmanuel batted .282/.337/.593 with a career-high 14 home runs and 40 RBI in 44 games with the Triple-A Omaha Storms Chasers.
June 28, 2021: He was finally added to the Kansas City Royals' 40-man roster and debuted that same day against the Red Sox.
Arizona Diamondbacks
August 1, 2022: Rivera was traded to the Arizona Diamondbacks in exchange for Luke Weaver.
April 25, 2023: He was recalled from the Minors by the Diamondbacks.
August 12, 2023: Rivera optioned to the Triple-A Reno Aces.
September 1, 2023: He was recalled by Arizona from the minors.
Emmanuel Rivera Contract
In March 2023, Emmanuel Rivera signed a one-year, $720,000 contract with the Arizona Diamondbacks.