Andrew Heaney Wife
Jordan Heaney is Andrew Heaney Wife! Heaney is one of the amazingly talented pitchers with the Texas Rangers. Before he joined the Rangers in December 2022, Andrew played briefly with the Los Angeles Dodgers and the New York Yankees; Heaney also played for the Los Angeles Angels from 2014 to 2021 and with the Miami Marlins from 2012 to 2014.
Jordan Heaney
Andrew Heaney wife, Jordan Heaney, was born Jordan L Ore on September 24, 1991, in Oklahoma City. Jordan is one of the children born to Jennifer Dianne Ore (Whitehouse) and Robert "Bobby"Ore Jr. Her momma Jennifer graduated from the University of Central Oklahoma and works at Putman City Schools and Arbor Grove Elementary.
Jordan has three siblings: two lovely sisters and a handsome brother. Shelby, born in 1999, is currently attending Oklahoma State, while Sydney, born in 1993, goes to The University of Oklahoma. Her brother, Kelly Ore, is an alumnus of Western Oaks Middle School and Putnam City High School. He is also the biggest fan of Andrew Heaney.
Kelly Ore, who is autistic, regards Heaney as both his best friend and brother. The sentiment is reciprocated by Heaney.
"He's my brother and my best friend forever," Kelly Ore said.

"I'd always kind of mess around with him, put him in choke holds," Andrew said. "Then, he got too big, and he started beating me up." Andrew Heaney added.
Jordan Heaney graduated from Putnam City High School and Grand Canyon University. She met Andrew Heaney while they attended Putnam High and started dating when they were in their junior and senior year.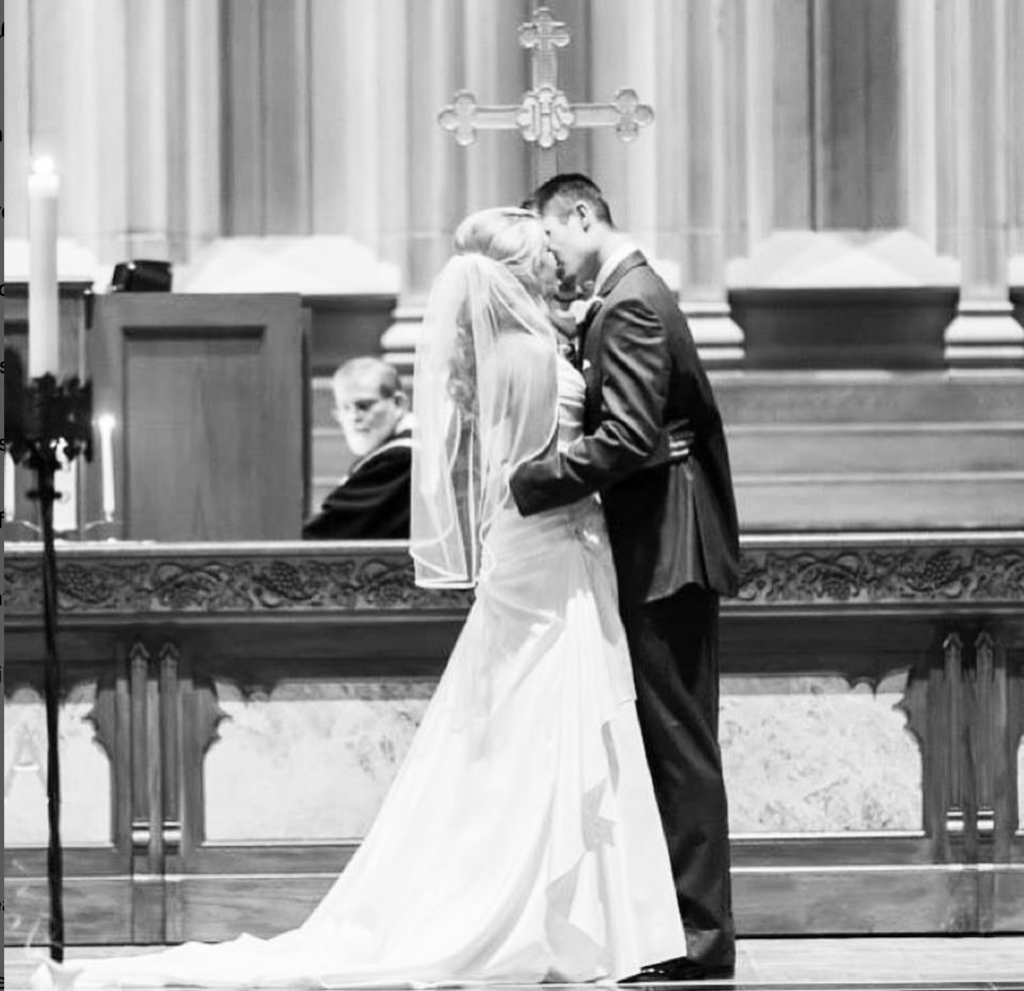 They got married on January 14, 2014. They welcomed their twin girls Eleanor Quinn and Olivia Shea born on July 3rd, 2023, at 29 weeks; both were 3lbs 4oz and 15 3/4in long at birth and these beautiful warriors are doing great nowadays!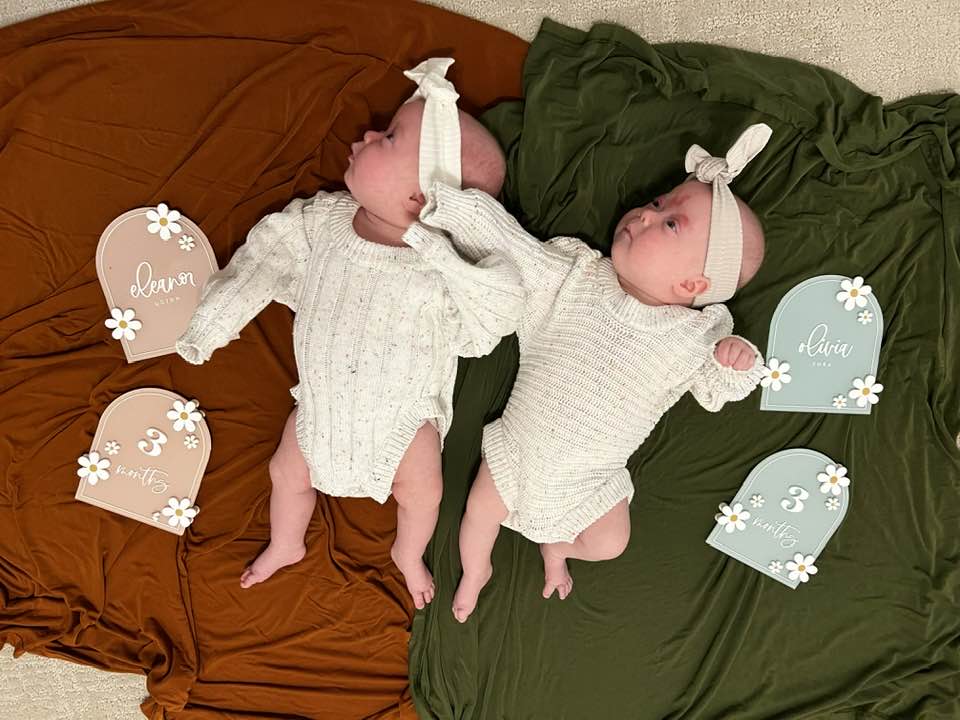 Andrew and Jordan Heaney have two furry babies, it was their love for dogs that in 2019, Jordan and Andrew Heaney started a dog therapy program at Children's Hospital.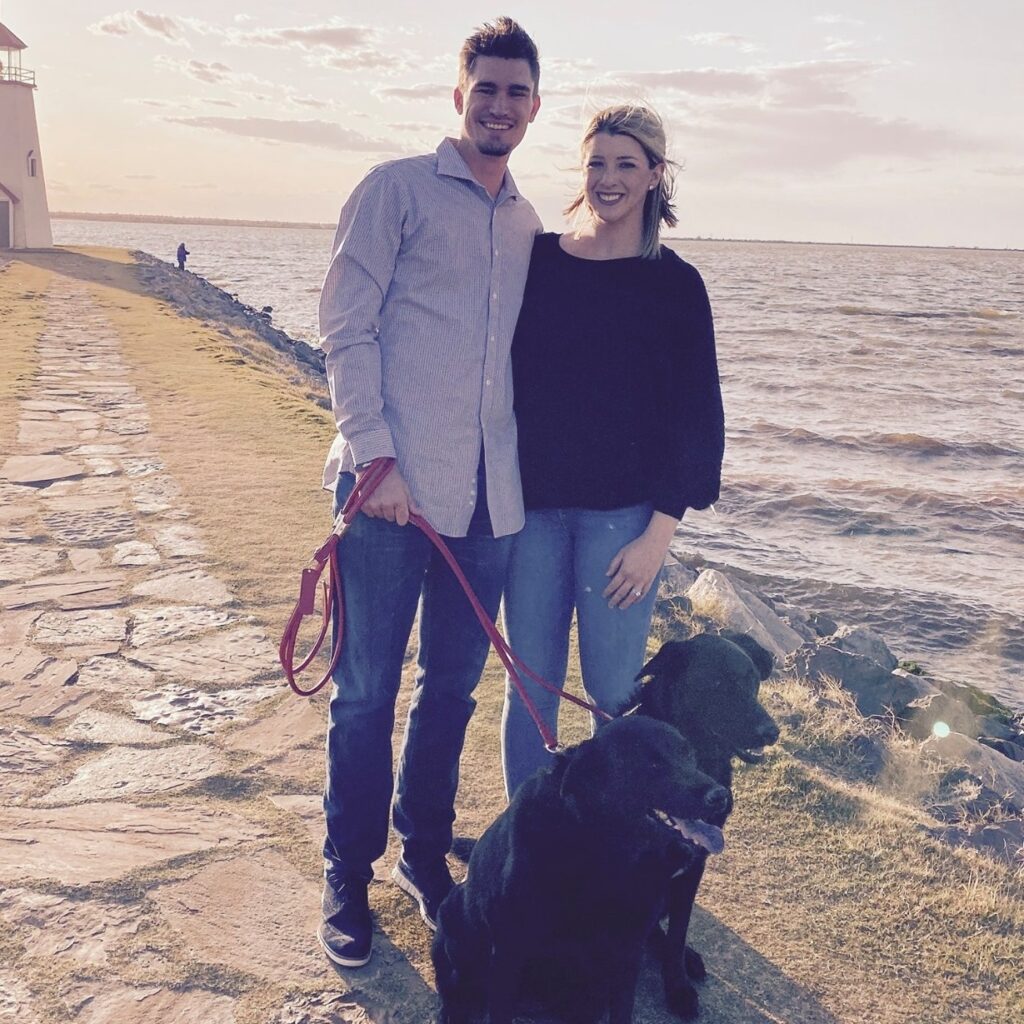 "Being in the hospital already sucks," he said. "Anybody who has spent any time in the hospital knows that it's not fun at all. It can be really draining. It's just kind of things that should go together, kids and a dog. I just know how happy they make me."

Andrew Heaney
Andrew Heaney Family
Andrew Mark Heaney born on June 5, 1991, in Oklahoma City, is one of three children born to Mark Heaney and Chris Kenney; their other children are Rebecca Elise Cates (b. June 1988) and Amanda Christine Cajindos (b. August 1985).
Andrew's dad, Reverend Mark Heaney, is married to Judy Wehr Heaney.
He is a Pastoral Psychotherapist at Inner Peace Pastoral Counseling/Pastoral Counselor at Russell Murray Hospice.
Mom, Chris Kenney, and her husband Lonnie Kenney reside in Oklahoma City.
Andrew Heaney MLB Career
Miami Marlins
June 4, 2012: Miami Marlins drafted Heaney in the first round of the Major League Baseball draft. He was the ninth overall selection.
July 12, 2012: $2.6 million signing bonus.
2013: Heaney began the season with the Jupiter Hammerheads of the Class A-Advanced Florida State League, was promoted to Jacksonville Suns in August, and had a 34-inning scoreless streak.
2014: Started the year with Jacksonville and was promoted to the New Orleans Zephyrs in May.
June 19, 2014: He made his Major League debut against the New York Mets.
Los Angeles Angels
December 10, 2014: The Marlins traded Heaney to the Los Angeles Dodgers, who then traded him to Los Angeles Angels five hours later.
2015: After some injuries to the starting rotation, Heaney made 18 starts for the Angels, going 6–4 in 105 innings.
2016: Heaney made the Angels opening day rotation, but after one start, he was placed on the disabled list due to elbow discomfort. He underwent Tommy John surgery in July and missed the rest of the season.
2017: In 21.2 innings, he had a record of 1–2 with a 7.06 ERA.
June 5, 2018: On his 27th birthday, Heaney pitched a one-hit complete game shutout. He was the only Angels starter to start 30 games in 2018.
2019: Heaney entered as the projected #1 starter but suffered from elbow inflammation and was shut down after his first spring start.
July 6, 2019: Heaney became the first pitcher to start after the passing of fellow left-hander Tyler Skaggs.
2020: Heaney was named the Angels' opening day starter. He ended the shortened season with a record of 4–3 in 12 starts.
New York Yankees
July 30, 2021: Heaney was traded to the New York Yankees. He was the starting pitcher in the first Field of Dreams game in Dyersville, Iowa.
October 8, 2021: Heaney rejected his outright assignment and elected free agency.
Los Angeles Dodgers
November 10, 2021: Heaney signed a one-year, $8.5 million contract with the Los Angeles Dodgers and made 14 starts and two relief appearances for them in 2022.
Texas Rangers
December 6, 2022: Heaney signed a two-year contract with the Texas Rangers.
April 10, 2023: Heaney recorded nine consecutive strikeouts in a game against the Kansas City Royals, tying the American League record and setting the franchise record.
Andrew Heaney Contract and Salary
On December 6, 2022, Andrew Heaney signed a two-year, $25 million contract with the Texas Rangers. The deal included a $25 million guaranteed and an annual salary of $12.5 million.