Bianca ten Hag
Meet the lovely and beautiful not to mention mysterious Bianca ten Hag; for all of you soccer fans especially Manchester United fans, her name is quite familiar; after all her husband Erik ten Hag, is the former Dutch soccer player and current head coach of Manchester United, he previously coached Ajax, Utrecht, Batern Munich II and Go Ahead Eagles.
Erik ten Hag Career
Bianca's husband Erik ten Hagborn, 53, was born in Haaksberger, the Netherlands on February 2, 1970; started his career playing center-back for Twente in 1989. Two years later, he joined De Graadschap, before returning to Twente in 1992, for the second of the three times he played there. In was playing for Twente that he decided to retire in 2002.
Ten years went by, before Erik ten Hag turn to coaching; he firstly coached Go Ahead Eagles, a year later worked with Bayern Munich II. In 2015, became the Sporting Director of Utrecht and finally on December 21, 2017, Ajax named ten Hag their new head coach.
After a succesful stint leading Ajax, a new phase opened for Erik ten Hag, when Manchester United named him their new head coach on April 21, 2022, replacing Ole Gunnar Solskjaer.
Erik ten Hag Net Worth
As of 2022, Erik ten Hag's net worth has been estimated at $4 million. 
Erik ten Hag Contract and Salary
On April 21, 2022, Erik ten Hag signed a three-year, $31,057,668.00 million contract (£27 million). He earns an annual salary of $10.3 million.
Erik ten Hag Wife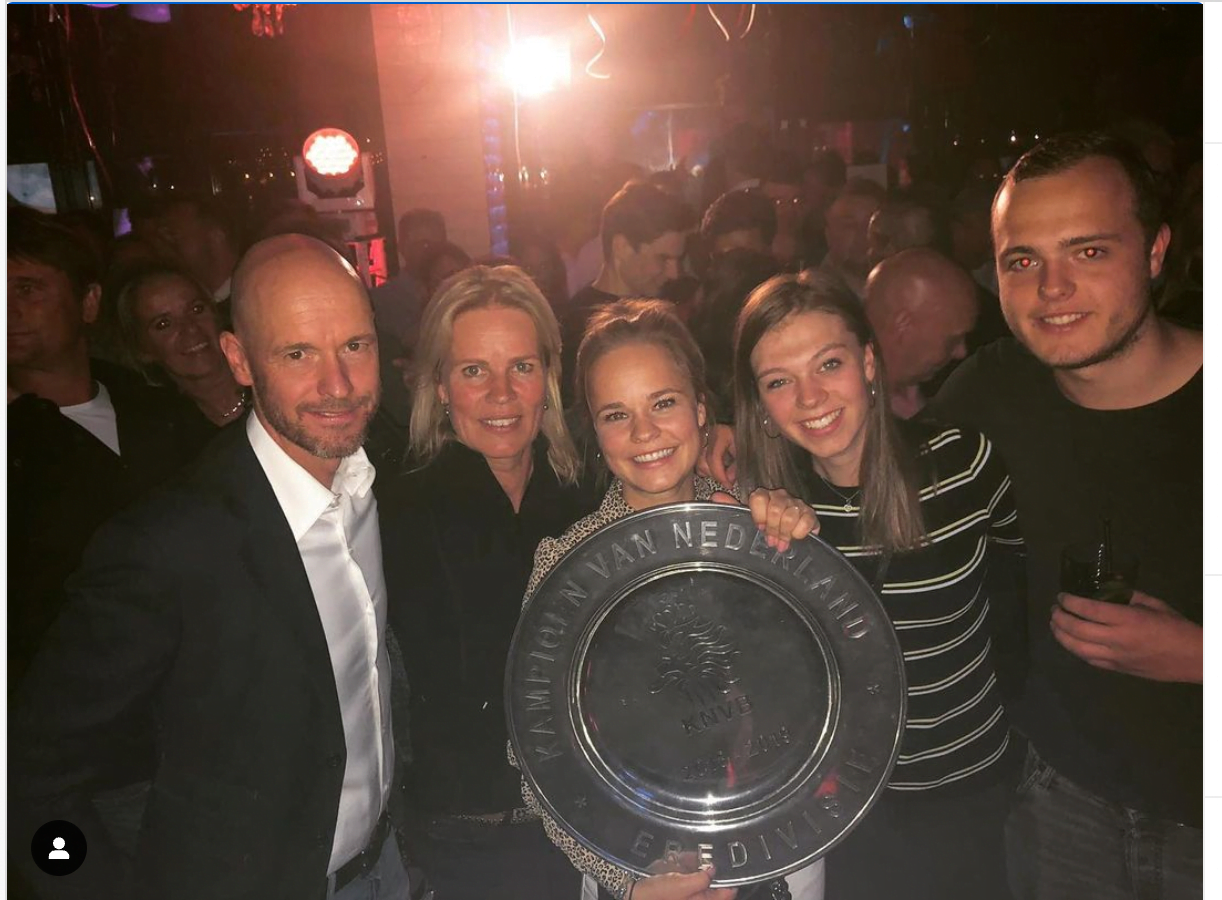 Erik ten Hag married Bianca his childhood sweetheart and they had three beautiful children; a boy, Nigel and two girls Indy and Kelly.
Bianca ten Hag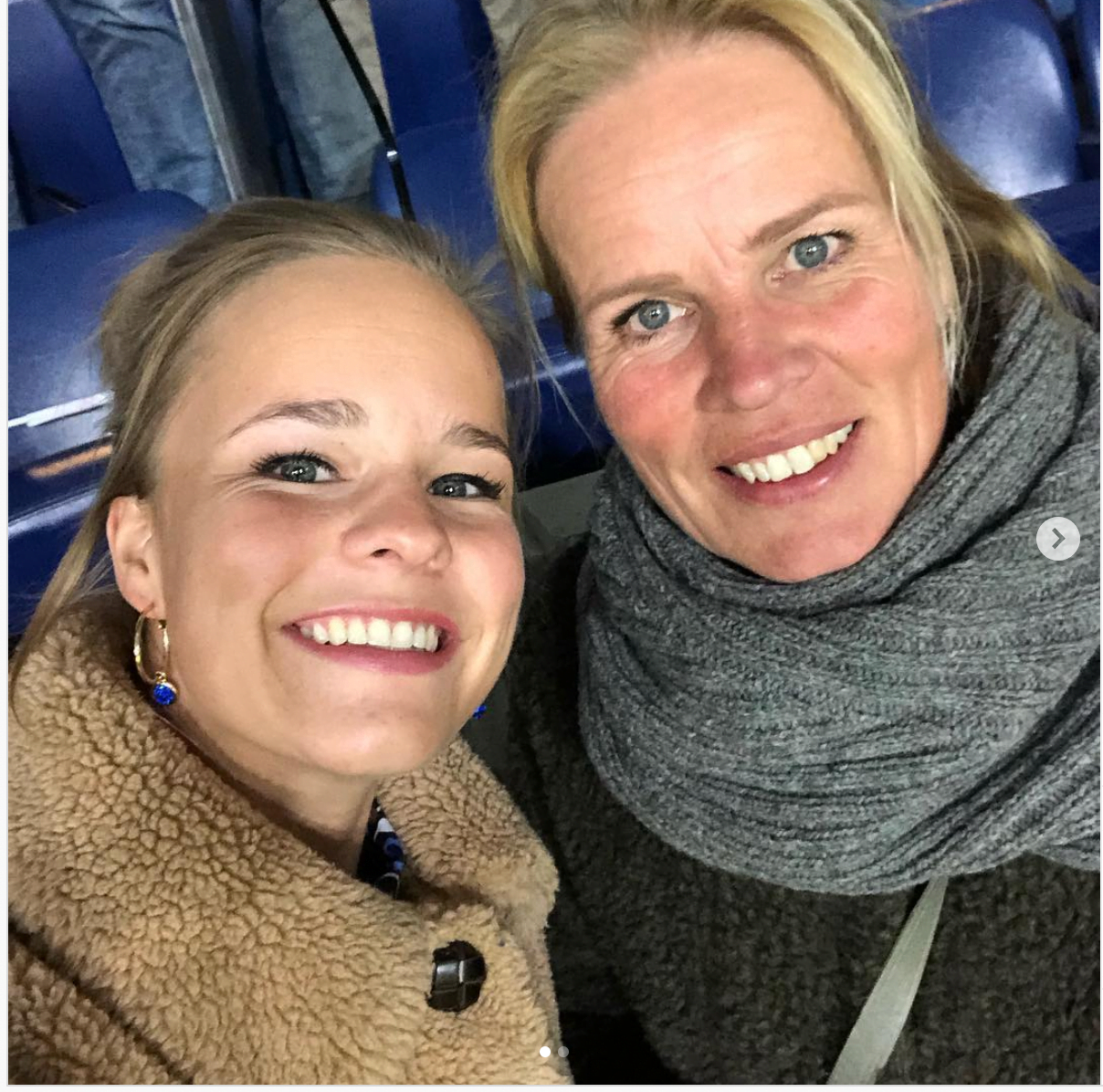 Erik and Bianca decided their family wouldn't be in the public eye, but rather remained in the background, that way their children and Bianca herself, could have a normal life; they still live in Oldenzaal in Twente.
When he is at home, Erik and Bianca enjoy playing golf, going running or ride their bikes; one of the sons, aged 22, played soccer for a while, he subsequently quit and picked it up again; Erik and Bianca understand all three of their child will make their own choices, as parents you would want to point them in the right direction, but sometimes you won't be able to do that but rather released.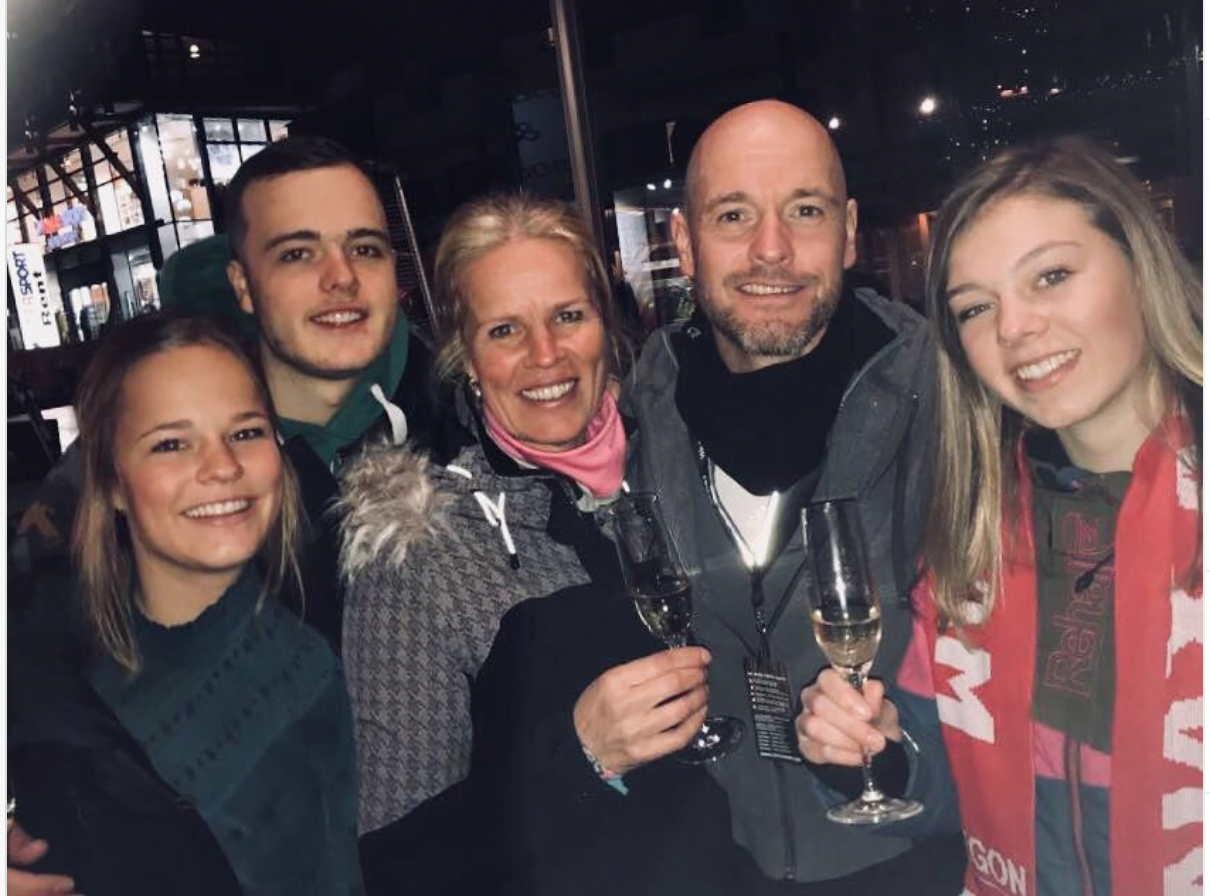 The same principle goes for managing a team.
"You indicate structure, but within that structure, there must be creativity, responsibility. The more freedom, the greater the responsibility must be."

"You can and must be creative and inspiring. But every team needs structure. Automatisms. It takes a lot of time to get it in."