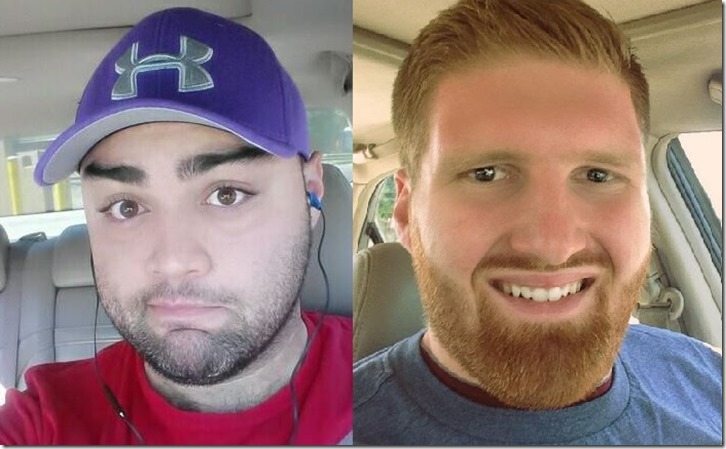 As you've heard by now Edward Chip Sarafin announced to the world that he's dating a male.Yes, the same guy who plays offensive lineman at Arizona State University, and we take a bow to him for the courage!
The ASU football player #79 is a 2014 graduate Bio-medical Engineering and ASU Class of 2015-Masters Degree. Sarafin, who came out to teammates last spring said it benefitted his peace of mind greatly.
So let's meet the guy who has stolen the 6'6″ and 320 pounds player heart. His name is Ezra West and he is the first official boyfriend of a college football player, so congrats for the courage as well!
Some sources claim the twosome could last and could end up getting married. Their relationship is serious and they are said to be very, very happy.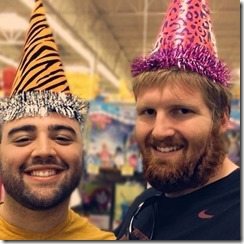 The couple is very affectionate towards each other and interchange little messages showing their love for one another. Last month Ezra commented on one of Chip's photos:

To what Sarafin replied

Ezra claims on Instagram
Geek Cub Gamer Artist I have a PHD in Goofing Off
According to his Facebook profile, Ezra is originally from San Diego, California.; has moved to Tucson in 2009 and currently lives in Gilbert, Arizona. He attended Junipero Serra High School in San Diego and Studied Music · Anthropology at Northern Arizona University. He is the CEO & President at "Hater Agitator" and previously worked at Convergys.
He is listed as interested in men –of course –and his interests include: Shirt collecting, music writing, pizza loving, dog friendly, karma loving Artist. He is also a big fan of Friedrich Nietzsche and T.S. Elliot; his favorite quotes are:
"That which does not kill us makes us stronger."
Friedrich Nietzsche
"A good writer possesses not only his own spirit but also the spirit of his friends."
-Friedrich Nietzsche
Immature poets imitate; mature poets steal; bad poets deface what they take, and good poets make it into something better, or at least something different. The good poet welds his theft into a whole of feeling which is unique, utterly different from which it was torn. – T.S. Elliot
Ezra's man became the first publicly gay football player in the FBS when he acknowledged his sexuality in an interview with Joshua Wyrick of Compete Magazine.
Congrats to the couple!
You can find Ezra on Instagram here and his Facebook profile here.