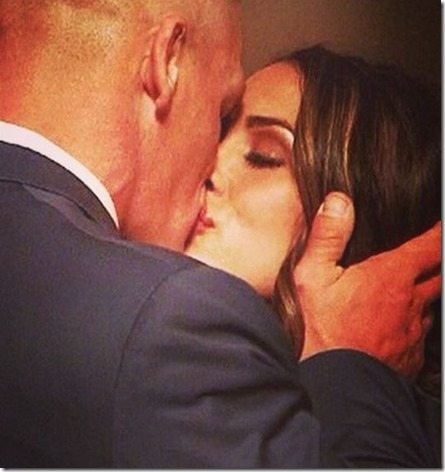 Meet WWE Diva and WWE Wrestler John Cena's girlfriend of two-year, Nikki Bella; she is One Half of The Bella Twins.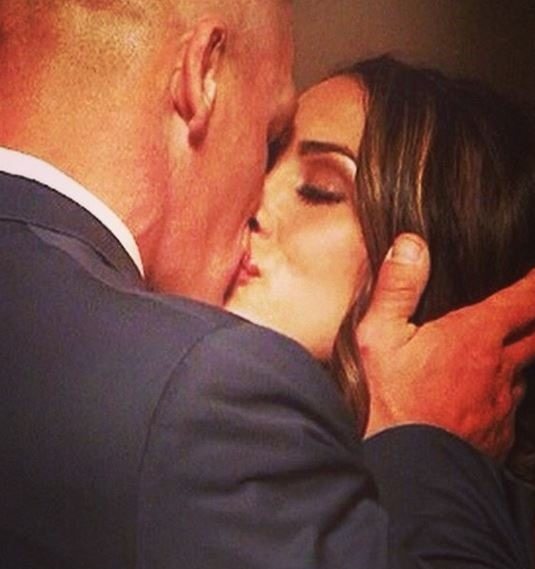 Nicole Garcia-Colace and her twin sister Brianna are known best as the Professional WWE Wrestlers, The Bella Twins.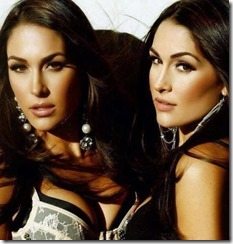 The sisters make being smart, sassy, and look easy. According to their page, they were born in San Diego, California on November 21, 1983, their parents didn't even know they were having twins!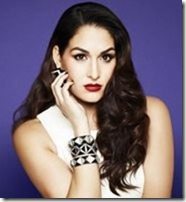 Nicole/Nikki is the oldest of the twins by 16 minutes, and a natural- born leader of the pack. Self described as totally modern, yet she's especially attuned to the classic entertainment icons: search through her iPod, and you'll hear the smooth tunes of Mr. Frank Sinatra or Dean Martin offering inspiration.Nicole's personality reflects her flashy, yet , style. A large part of that style is not being afraid to speak her mind: if this lady has something to say, you'll know it.  She's California all the way, making her home in sunny San Diego.
The 31-year-old initially planned to attend college in San Diego and although is not clear how she ended up in L.A. acting and modeling we are glad she did! The sisters website only makes a reference to their beautiful bodies leading and opening their way to WWE stardom. The tag team pro wrestler recently revealed she is also a qualified real-estate agent.
Want to know more? During a interview she said:
Q:  What was your biggest life changing moment?

Being with my Pop Pop as he passed away it showed me how important family is to have in our life, how precious life is, and that I hope & pray to find a man like him one day.

Q: What is the biggest challenge you have faced in your career or in life?

It was moving to Tampa far away from my family and boyfriend at the time. I had the most amazing road trip across the country on the way there that made the move worth it! And of course it has given me one awesome career.
Since her success Nicole and her sister have tapped several other TV shows; besides Total Divas the twins have appeared on a number of shows Jimmy Kimmel Live, Ridiculousness, Fashion Police, The Soup, Celebrity Sweat, Gossip Girl, Extreme Makeover: Home Edition, The Price Is Right, Cake Boss and the list goes on!
To talk about Nikki is to talk about Brianna and vice versa. They established themselves as pro wrestlers in 2007 and made their debut that year. In 2012 Nicole won the WWE Divas Championship.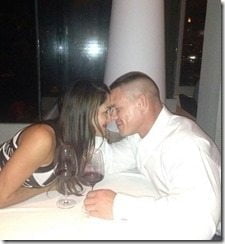 Nicole revealed in the reality show she had married her high school sweetheart at the age of 20; the marriage was annulled three years later. She is currently dating fellow professional wrestler John Cena and was previously in a relationship with fellow professional wrestler Dolph Ziggler.
Nikki was recently put in Handicap matches by Stephanie McMahon and her sister Brie will face her at SummerSlam, are you looking forward to McMahon vs. Bella?
You can read more about Nikki here or follow her on twitter here.