Faune Randolph
Meet Faune Randolph, formerly known as Faune Drake, this stunning lady is the wife of Zach Randolph is the phenomenal basketball player currently playing for the Memphis Grizzlies.
Randolph a Marion High school graduate was under the direction of coach Tom Izzo during his days at Michigan State. He was selected in the first round, 19th overall in the 2001 NBA Draft by the Blazers.
He left Portland in 2007 to join the Knicks who traded him to the Clippers in 2008, L.A traded him for Quentin Richardson to the Memphis Grizzlies on July 17, 2009, and he has been unstoppable ever since.
As previously mentioned, Zach is happily married to our girl Faune; the loving and caring mother of his three beautiful children; MacKenley, MaZiya, and Lil Z-Bo. Some sites claimed Faune is the mother of just one of his children, but she is the proud momma of three!!
34-year-old Faune Randolph was born Faune Vircille Drake February 20, 1983,  in Marion, Indiana. She and Zach tied the knot in Indianapolis on August 10, 2014.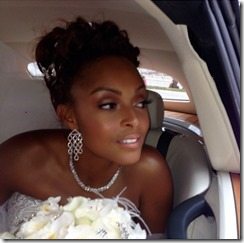 Follow her on Twitter here