Gracia Bonesho
Gracia Bonesho is the lovely and supportive girlfriend of a professional hockey player, Brady Skjei. Her 23-year-old boyfriend is currently a player with the NY Rangers.
Gracia's boyfriend was born March 26, 1994. The Minnesota native played 2 years of high school hockey for the Lakeville North Panthers. He was named Rookie of the Year in his 1st season, and MVP in his 2nd season.
Brady also represented the United States in international play and was a part of the USA Hockey National Team Development Program before attending the University of Minnesota.
The defenseman was selected in the 1st round of the 2012 NHL Entry Draft by the New York Rangers. He made his debut for the team in the 2015-2016 season.
The 6 feet 3 inches and 211 pounds player is slowly emerging as one of the defenseman's to watch and no one aside from his parents could be more proud than his beautiful girlfriend.
The two attended the same high school in Lakeville, Minnesota but didn't start dating until college in 2013. They have been inseparable ever since. Meet Gracia Bonesho below.
Meet Gracia Bonesho below.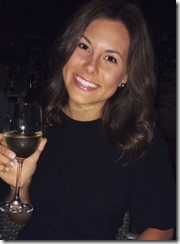 Miss Bonesho, a Minnesota native, is the daughter of Steve and Carole Bonesho. She has one younger sister named, Annalise Bonesho. Her father Steve, is a developer in Minnesota.
Gracia Bonesho graduated in 2012 from Lakeville North High School –where she was part of the girl's soccer team.
She later enrolled at the University of Wisconsin-Madison which she attended from 2012 until graduation in 2016. She holds a Bachelor of Science in Nursing.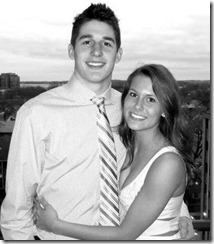 While attending college, Gracia Bonesho served in the heart and vascular progressive unit, the general pediatric and surgical unit and the general surgery and Bariatric center of Excellence Unit.
She also completed 180 hours in the Emergency department at the William S. Middleton Memorial Veterans Hospital. In 2016 she completed 160 hours at the Home Care Hospice.
According to her LinkedIn, she previously worked at the Emergency Observation unit at NYU Langone Medical Center in the new graduate Nurse Residency Program, since September 2016.
The pretty brunette is currently living in New York with her NHL stud.
You can find her on Instagram here.