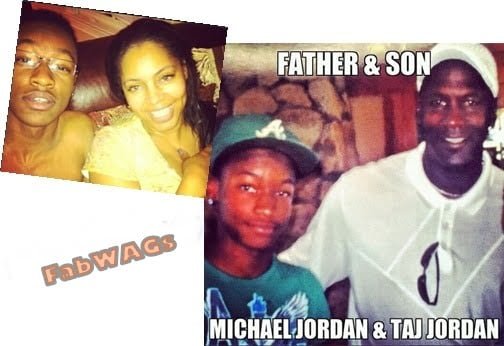 According to TMZ NBA legendary player Michael Jordan fathered a child with Pamela Smith who claimed her teenage son Grant Pierce Jay Jordan Reynolds aka Taj Jordan while Michael was married to his ex-wife Juanita.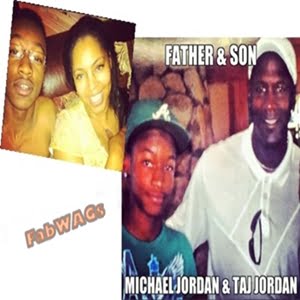 50-year-old Michael Jordan was married to his ex-wife Juanita Jordan (Juanita Vanoy) for 17 years, during their marriage they had three children, sons Jeffrey Michael and Marcus James and their only daughter Jasmine. Juanita filed for divorced twice, first in 2002 but reconciled shortly thereafter, and the second in 2006.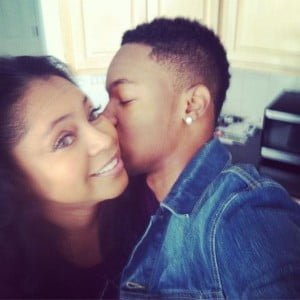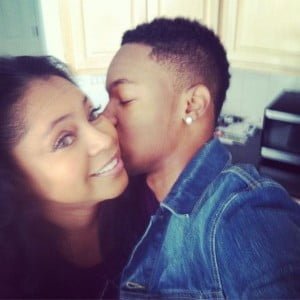 Pamela Smith who filed a paternity suit in Georgia claimed that she gave birth to Michael Jordan's son Taj Jordan in June, 1996, while he was still married to Juanita. Taj Jordan an aspiring rapper was born Grant Pierce Jay Jordan Reynolds and he took on his YouTube channel to talk about his famous father.
Taj Jordan also posted this pic on Instagram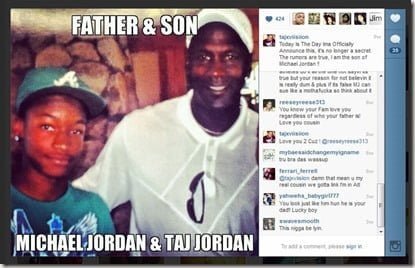 What do we know about this handsome young man and musician?
Besides the obvious 16-year-old Taj Jordan's pretty momma is Pamela Smith, he was born in June, 1996 and is currently a student at Westlake High School, he sings, writes and composes music and he is also an excellent athlete, not just in basketball but also soccer and football.
"Taj Tareef." Taj Tareef is just that ahead of the game. He won the on-line battle by 142 votes to rap artist Lo Diesel's 4 votes. The Jamaican born ATL raised artist is nothing short of genius, he is destined to make an impact on the game like fellow alumni Cam Newton did for the NCAA. The featured song "Robert De Niro" with its hard hitting, up tempo bass lines is sure to get the club jumpin, along with lyrics that can run with the best of them. Up and coming would be an understatement for Creative tempo , his swag is more like I have arrived so what's next. Having the moniker Taj Tareef is a buzz within itself, the name he coined as a way to give birth to his innovative beat making skills is something the rap game needs right now, creativity. Well the hip hop scene will not be disappointed when they get a dose of Taj Tareef. You can follow Tempo @TajTareef.
Find Taj Jordan on Twitter here, Facebook  here, and check hiss website here.
Found more photos and bio of Michael Jordan's baby mama Pamela Smith a loveologist once cheerleader here http://fabwags.com/pamela-smith-is-michael-jordans-baby-mama/