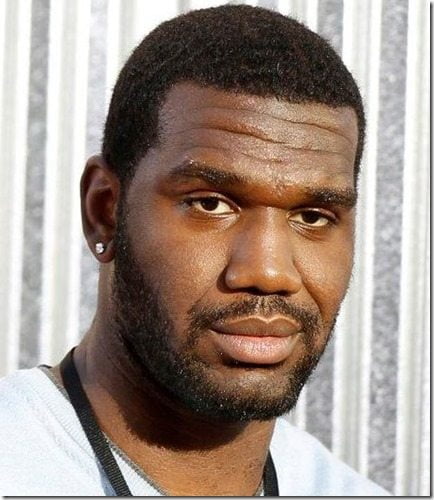 26-year-old basketball player Greg Oden is making headlines not for his controversial on and off career but this time is quite the opposite. The NBA player is actually in quite the pickle! According to news outlets he was arrested this morning after he allegedly attacked his ex-girlfriend!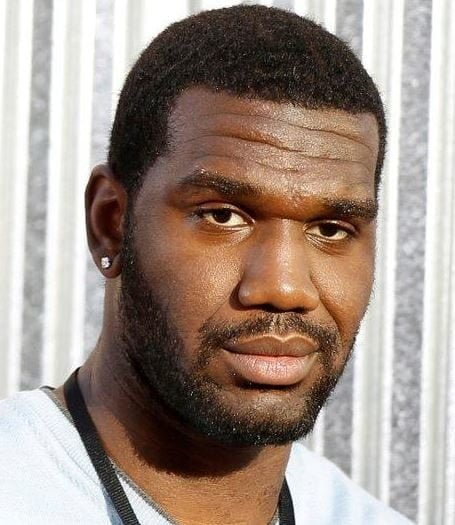 Oden –who last year, signed a one-year deal with the Miami Heat more than three years after last appearing in an NBA game –has been linked to several women. Below we give you some choices.
In 2009 –during his time with the Portland Trail Blazers –he was pictured vacationing with then girlfriend, Candyce Brown.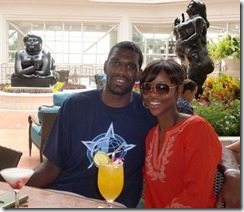 Oden was arrested in Lawrence, Ind. following accusations of punching his ex-girlfriend. Things got pretty ugly between the couple as reports describe police found evidence of blood in several places around the house where the incident took place!
Things went sour around 3:30 a.m. in the 7200 block of Maple Bluff Place, according to a Lawrence Police Department report. The home is owned by Oden's mom and once police got there they found a woman lying on a bed and holding her face.
Oden's girl –who is yet to be identified –was not alone at the time police arrived, a woman described as her best friend first told officers what happened. According to the report, her friend said to police officers:
"He punched her in the face,"
In 2010 the 7 ft 0 in, 273 lb player was spotted hanging out with another pretty girl, whom media described as his then "new girlfriend"
Apparently a disturbed and clearly scared victim, was uncooperative at first. Her friend told her "You need to tell that he punched you in the face."
Police "observed blood, swelling to the nose, lacerations to the forehead and nose area of the victim's face," according to the report. They also "observed blood on the sofa and floor in the sitting area. (They) observed (blood) on the living room carpet (and) dirt from a flower pot that was knocked over."
More recently he was linked to Miami Model Destinee Milian. Do you think any of the women we mentioned is his alleged victim?
Oden, 26, was "calm, apologetic and cooperative" when officers spoke with him, police said. He also told police he had dated the victim for about two years, but they broke up two months ago.
Oden was taken to jail and booked for misdemeanor battery.