Hailey Bevis
Hailey Bevis, was the beautiful girlfriend of MMA fighter Josh Samman. She was 26 when she passed away in a single car accident on August 30, 2013. He was devastated over her death, some think he never fully recovered from the loss and believe that even though he could light a room with his presence, inside of him he was drowning.
Samman was found unresponsive alongside his friend and MMA commentator Troy Kirkingburg on September 30, 2016. Troy was pronounced dead at the scene. Josh had a pulse and breathing but unresponsive.
He was in critical condition and in a coma. Never woke up, eventually his body gave up and died on October 5, 2016.
Josh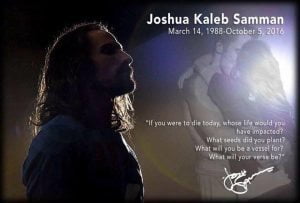 Josh was born Joshua Kaleb Samman on March 14, 1988 in Tallahassee, Florida. He first debuted in the UFC as part of the cast of "The Ultimate Fighter" season 17 on April 13, 2013 when he defeated Kevin Casey by TKO. His next bout was against Eddie Gordon at UFC 181 on December 6, 2014, Samman knocked Gordon out in the second round.
On July 12, 2015 he defeated Caio Magalhães by submission on The Ultimate Fighter: American Top Team vs. Blackzilians Finale in Las Vegas.
He lost his last two fights, first against Tamdam McCrory at UFC on Fox: dos Anjos vs. Cerrone 2 on December 19, 2015 and against Tim Boetsch at UFC Fight Night: McDonald vs. Lineker in South Dakota on July 13, 2015.
Feature author of SB Nation's BloodyElbow, Samman struggled with addiction, career-threatening injuries and ultimately the death of his beloved girlfriend Hailey. He opened up about that on his book The Housekeeper: Love, Death and Prizefighting.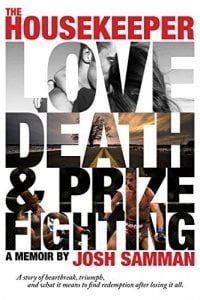 Hailey
For a long time Josh felt guilty for Hailey's death on August 30, 2013 during a terrible storm while they were texting. After her death, josh said he was just lost.
"The last text that I got from her was at 8:36 p.m., and there was an officer on the scene of her car wreck at 8:41 p.m.." Samman, 26, told MMAjunkie. "So I've always held myself responsible for that."

"People say you don't know what you have until it's gone, but I knew," Samman says. "I knew what I had when I had it. I'd never been more happy in my whole life."

After her death, I was just lost. I wasn't sure what I wanted to do, whether I wanted to even be here anymore," he says.
Time went by and Samman devoted himself to his training, hoping to find purpose.
Depression vs. Hope
He was ready to fight in Orlando. But then a severe hamstring injury left him off the fight card, if that wasn't enough already, his stepfather passed away and he needed to help his mother cope with the same sorrow his sadden heart still carried.
Finally, he saw a tiny light when he heard the UFC had a major event in Las Vegas on December 6th, the date had a special meaning for Josh, Hailey would have been 25 that day, he had to be on the fight card at any cost.
Hailey Kate Bevis was born December 6, 1990 in Tallahassee, Florida. She was one of the children born to Thomas Bevis and Susan Y. Bevis; also proud parents of Hailey's brothers Luke, William and Oliver.
Hailey and Josh first started dating on-and-off around 2007. They went their separate ways and rekindled their relationship a year or so before her death. She lived with Josh in South Florida prior to her death.