Rudy Washington
Meet pretty Rudy Washington! This lovely gal is the lovely girlfriend of college football player Henry Ruggs. Her stud is the 5'11" wide receiver with the Alabama Crimson Tide at the University of Alabama. Henry Ruggs III was drafted by the Las Vegas Raiders during the 2020 NFL draft.
Henry Ruggs Parents
6'0 Henry Ruggs was born on January 24, 1999, in Montgomery, Alabama to Henry Ruggs Jr. and his wife Nataki Ruggs. Henry's momma Nataki Teri Ruggs (nee. Williams)was born on May 16, 1975; she was a high school track and field star in Junction City, Kansas, running 4.23.
"Track was my focus. That was what I wanted," she recalled recently. She said her sprinting career was curtailed by a serious knee injury suffered when she was recruited to run hurdles in a meet, without having done it before. "To know that my son has taken that torch and he's going on with it the way I wished I could have — I want to see him break it for those purposes," she said.
Ruggs' father Henry James Ruggs Jr. born on December 1, 1968. He and Nataki Ruggs are no longer married. In addition to Henry, they had three more children, Kevontae a linebacker who played at Ole Miss and East Mississippi, and older brothers Courtney Timmons, Henry Timmons, and Darius Williams.
Henry Ruggs Rod Scott
Rod Scott was not just Henry Ruggs's best friend, he was his brother.
Scott knew Ruggs better than anyone; we don't choose our family, but we can choose our friends. Scott was more than a friend to Henry — he was the only family he felt comfortable enough to talk to.
Rob Scott and Ruggs grew up together in Montgomery, Alabama, they continue their friendship at Lee High School, both athletes, but Scott knew Ruggs was more than a kid who knew how to play some sports, he had what it took to make it into the big league, so he continuously encourage Henry to give football a chance
"He said 'Ruggs, you're a five-star in football. You're a five-star. Give it a chance," recounted Nataki Ruggs, Henry's mother, to ESPN last year.
Rod Scott a standout basketball player sadly wasn't able to see Ruggs where football has him today, he died in a car accident on March 4, 2016. He was 17 and recently committed to  Jacksonville State University.
The news was devastating for Ruggs, especially because Ruggs usually drove Scott to games.But the day before, Ruggs came down with a nasty flu that prevented him from attending the game. It's something that's weighed heavily on Ruggs, as he feels like if he'd gone, things could have happened differently.
"Wanting to be great, wanting to be the best in everything, the confidence that he gave is a part of me forever," Ruggs told ESPN.
Henry Ruggs College Stats
Henry received scholarship offers from 20 colleges, at the end Henry committed to Alabama, the reason behind his decision was his late friend Rod Scott, who also told Henry that he needed to be at Alabama.
Henry Ruggs had 12 receptions for 229 yards and six touchdowns in 14 games during the 2017 season.
He had 46 receptions for 741 yards, and 11 touchdowns in 14 games his sophomore year.
Ruggs had40 receptions for 746 yards, and 7 touchdowns in 12 games his junior year.
Henry Ruggs NFL Draft & NFL Combine
Ruggs announced he would forgo his senior year in order to enter the 2020 NFL Draft on January 6, 2020, where he was expected to be drafted by the Philadelphia Eagles.
His 4.27 second run on the 40-yeard dash at the 2020 NFL combine, set him as the third-fastest athlete to run the dash since 1999, when the electronic timing started.
Henry Ruggs NFL Stats
After he signed with the Raiders in July 2020, Henry Ruggs made his NFL debut against the Carolina Panthers on September 13, 2020. The Las Vegas raiders released Henry Ruggs on November 2, 2021, following allegations of DUI, in a car crash that killed 23-year-old Tona Tintor and her golden retriever, Max. His NFL stats are the following:
2020- Henry recorded 26 receptions, 452 yards, two touchdowns, in 13 games.
2021-
Henry Ruggs Net Worth
According to media, Henry Ruggs has a net worth estimated at $4 million.
Henry Ruggs Contract & Salary
Henry Ruggs signed a four-year contract worth $16.67 million, with a team option for a fifth year on July 21, 2020. The deal included a $$9,684,820 and $4,167,907 annual salary.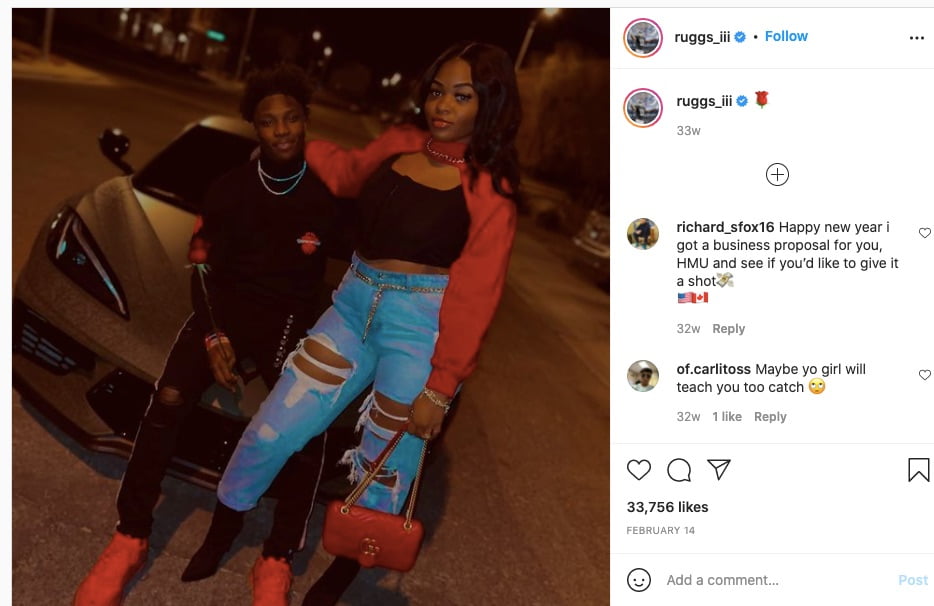 Henry Ruggs Girlfriend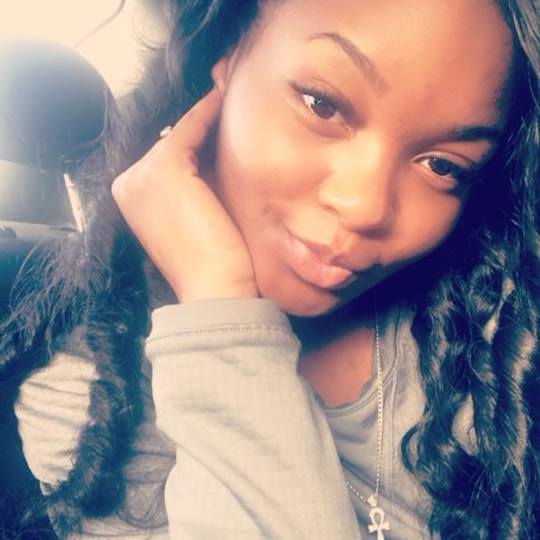 Rudy Washington
Henry Ruggs' stunning lady, is mostly known by many as Rudy Washington, but this  5'7″Montgomery, Alabama native was born Kiara Jenai Kilgo-Washington on November 23, 1998.
She is one of the children born to Mrs. Demetria Kilgo-Washington.
Rudy or Kiara is a volleyball player (outside hitter) at Paine College; prior to that, she played at Park Crossing High School, in Montgomery, Alabama.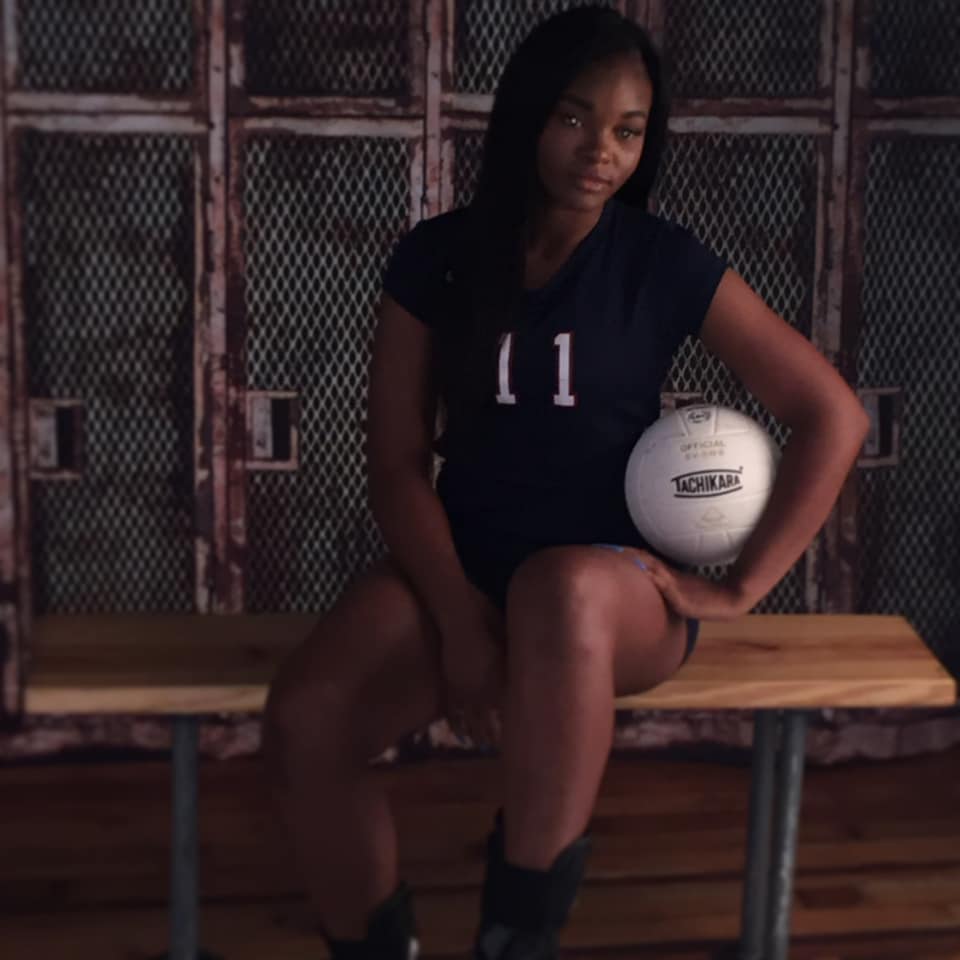 Rudy and Henry have been dating since high school; furthermore, judging from this photo the young couple is expecting a baby girl!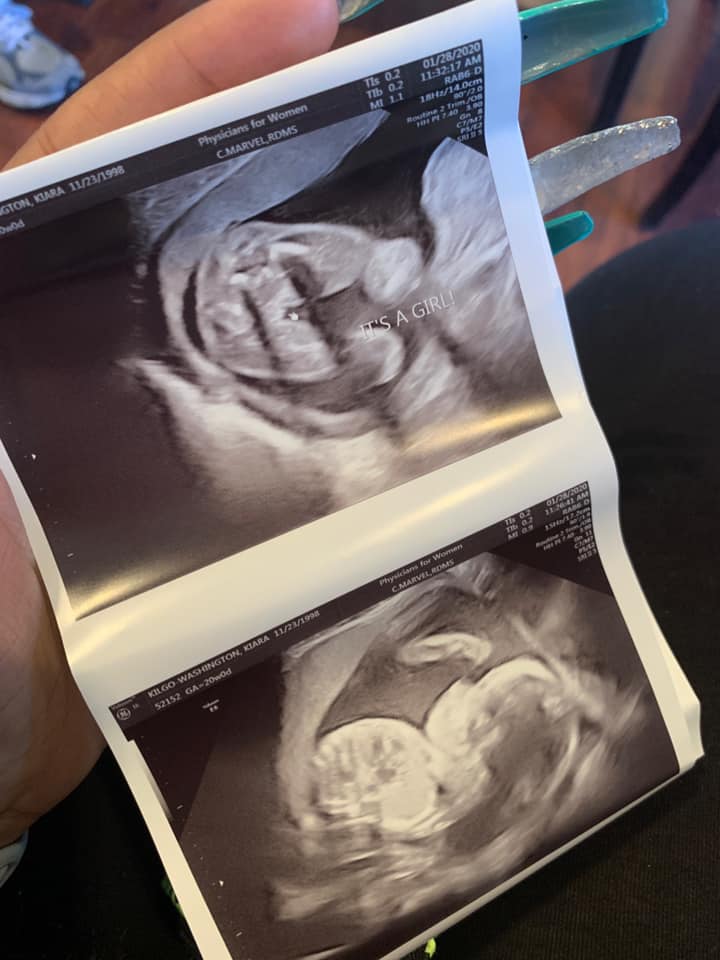 According to their first baby shower's invitations, Rudy and Henry plan to name their precious baby girl, Kenali Re'nai, who was born on May 7, 2020.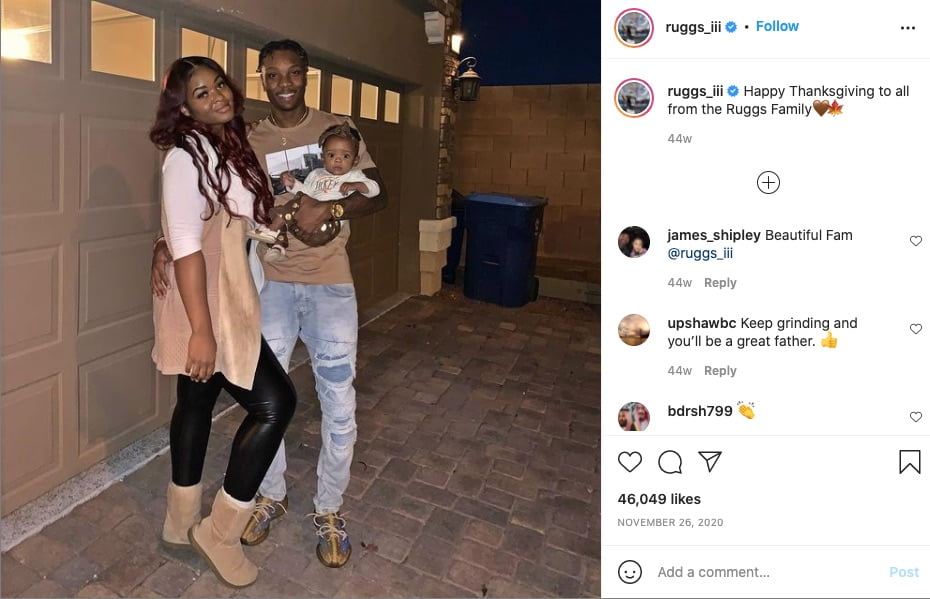 You can see their photos together below.