Meet Holly Campbell
Holly Campbell is the wife of Dan Campbell, the former NFL player and current head coach for the Detroit Lions. Coach Campbell also played college football at Texas A&M.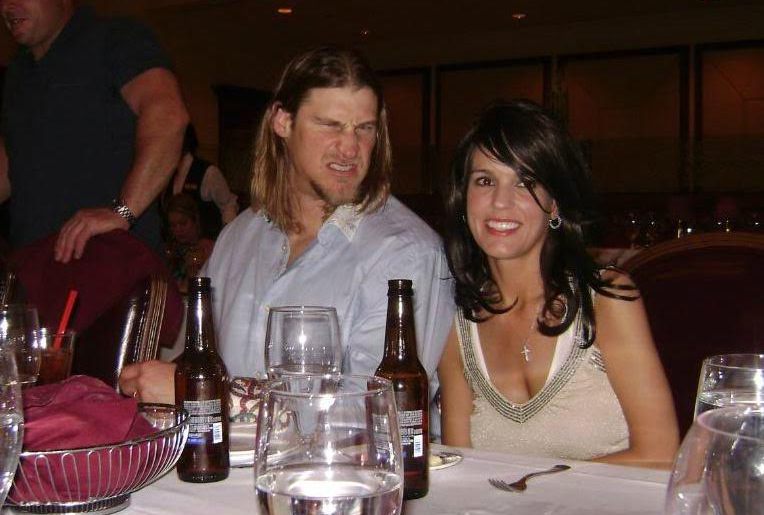 Dan Campbell Parents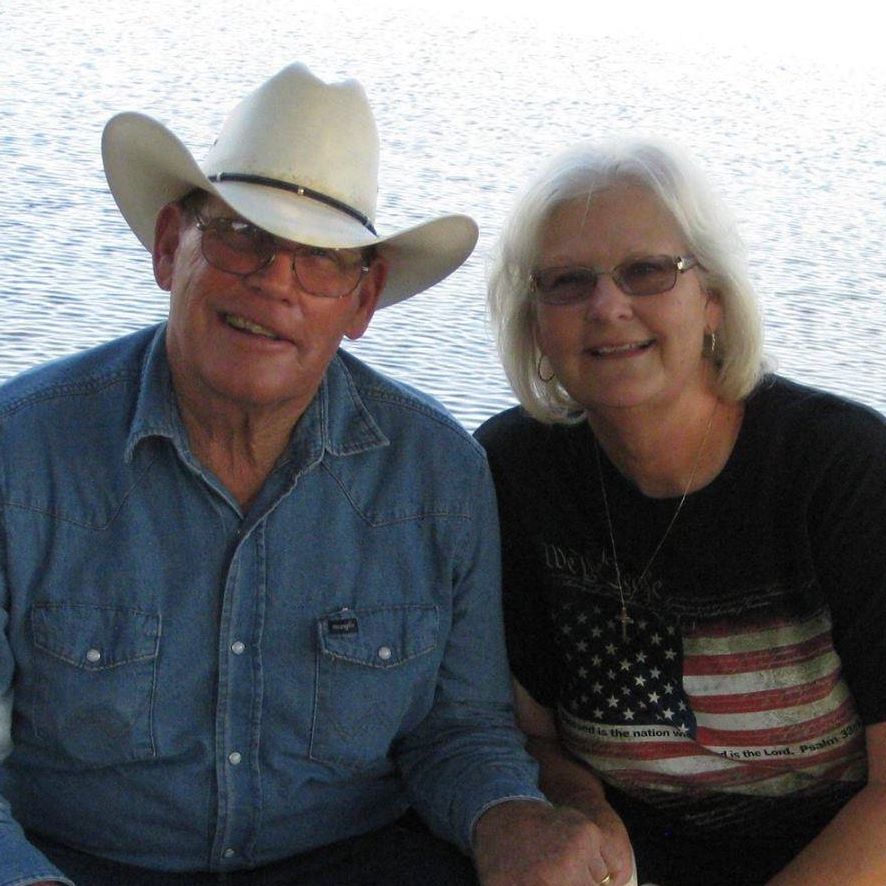 Dan Campbell is the son of Larry Campbell and Betty Campbell (nee. Allen). Dan's momma, Betty Lee born on May 1, 1942, is a retired teacher; she attended Meridian High School, in Meridian, Texas, and Tarleton State University.
Betty and Larry Campbell got married on September 19, 1970. In addition to Dan Belly and Larry Campbell are proud parents to their other son, Darel Campbell.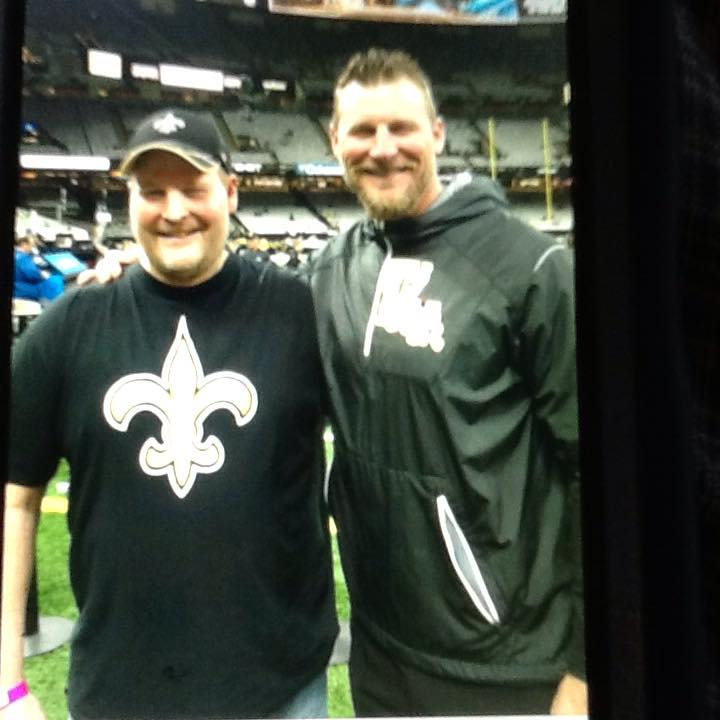 Dan Campbell College
Dan Campbell was born in Clinton, Texas on April 13, 1976; he played tight end and tailback at Glen Rose High School and later at Texas A&M. He recorded posted 12 receptions for 143 yards, and 2 touchdowns his junior year. His senior year he recorded  7 receptions for 68 yards, 3 special teams tackles, and one touchdown.
Who did Dan Campbell play for?
Dan Campbell played ten seasons in the NFL, starting with the New York Giants from 1999 to 2002,  Dallas Cowboys from 2003 to 2005, Detroit Lions from 2006 to 2008, and the last team he played for were the New Orleans Saints in 2009.
Dan Campbell NFL Career
Dan Campbell was selected by the New York Giants in the third round (79th overall) during the 1999 NFL draft.
In 2003, he signed with the Dallas Cowboys.
On September 30, 2004, suffered torn ligaments in his foot and was placed on the injured reserve list.
He had an appendectomy on July 27, 2005.
On March 14, 2006, he signed a free-agent deal with the Detroit Lions.
On September 22, 2007, he was placed on injured reserve after suffering an elbow injury.
On September 9, 2008, he was once again placed on injured reserved with a hamstring injury.
The Detroit Lions released him on February 9, 2009.
On February 26, 2009, he signed with the New Orleans Saints.
August 10, 2009, Campbell was placed on injured reserve with an MCL injury.
He didn't get a Super Bowl ring after the Saints won Super Bowl XLIV.
The Saints released him after the season ended.
Dan Campbell Coaching Career
After retiring he began a coaching career, starting as a coaching intern for the Miami Dolphins in 2010 and getting promoted to tight ends coach in 2011. Following the news of coach Joe Philbin getting fired in 2015, the Miami Dolphins found his replacement in Dan Campbell.
He returned to New Orleans as assistant head coach and tight ends coach under coach Sean Payton in January 2016. The Detroit Lions announced they hired Dan Campbell as their new head coach on January 20, 2021, replacing Matt Patricia.
"This is an exciting day for our organization as we introduce Dan Campbell as the new head coach of the Detroit Lions. With more than 20 years of experience as both a coach and player in the National Football League, Dan knows the rigors of professional football and what it takes to be successful. He will help promote the culture we want to establish across our organization, while also bringing with him high energy, a respect for the game and an identity with which everyone can align themselves."
Dan Campbell Net Worth
According to sources, NFL coach Dan Campbell. has a net worth estimated at $10 million. Throughout his years as a player with the NFL, Dan earned $13,246,000.
Dan Campbell Contract
Dan Campbell signed a six-year, it is unknown how much the deal is worth, but before him, the Lions offered Iowa State coach Matt Campbell an eight-year, $68.5 million deal, $4 million per year, and $250,000 per win.
Dan Campbell Wife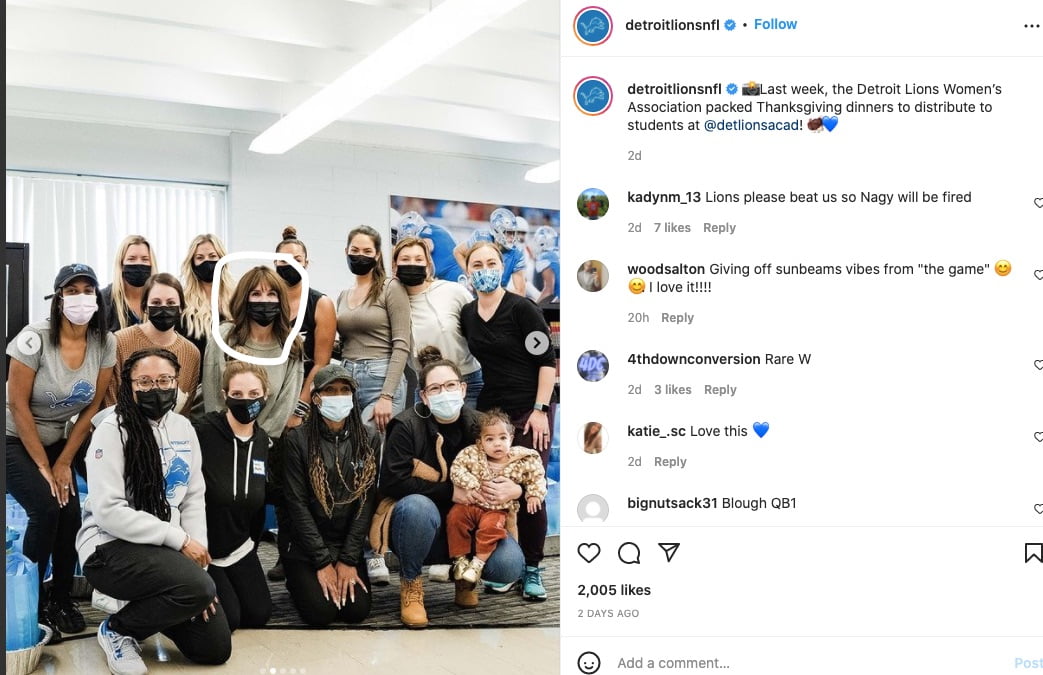 Holly Campbell
Holly was born Holly Charla, 47-years-ago. Holly Campbell has been married to Dan since 2005. Dan is described as a family man, while he's not on duty, he goes home to Holly in Texas. They are the proud parents of two children, a son, Cody, and their daughter Piper.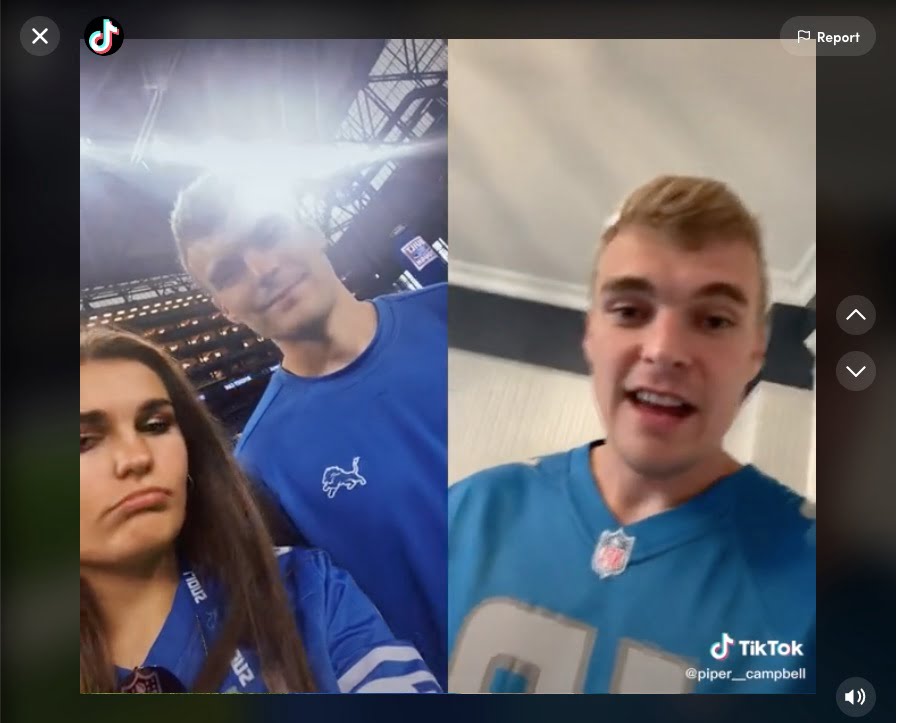 Holly and Dan Campbell's son Cody Campbell is a tight end at Trinity University. 5'11 Cody who previously attended Metairie Park Country Day School is pursuing a degree in Business Analytics & Technology and a minor in Sports Management; Cody also is an intern with the Trinity football team doing special teams analytics. He dreams of becoming a General Manager in the NFL.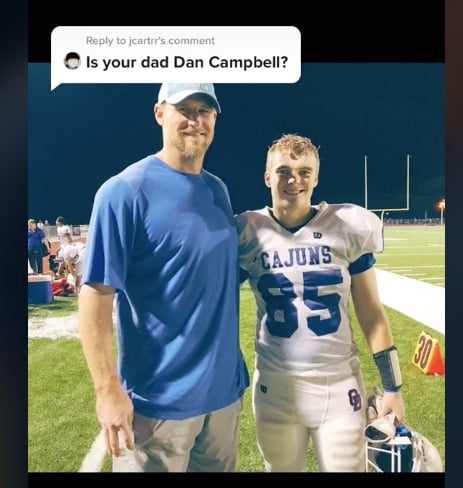 Piper Campbell born on April 28, 2005, plays hockey with the Pioneers at Pioneer High School in Ann Arbor, Michigan. Piper is pretty active on social media, especially on Tik Tok.