Ksenia Barbasheva
This stunning blonde is Ksenia Barbasheva! She is the pretty wife of Russian NHL player Ivan Barbashev, the 6'0″ center for the St. Louis Blues and the Russian National Team.
Ivan started his career in Moscow playing for HC MVD and subsequently in Canada with the Moncton Wildcats, eventually joined the Blues when they selected him with the 33rd overall selection in the 2014 NHL Draft.
However, Ivan didn't play for the Blues right away, instead, he joined the AHL team the Chicago Wolves.
Finally, Ivan got to make his NHL Debut with the St. Louis Blues on January 25, 2017, against the Minnesota Wild.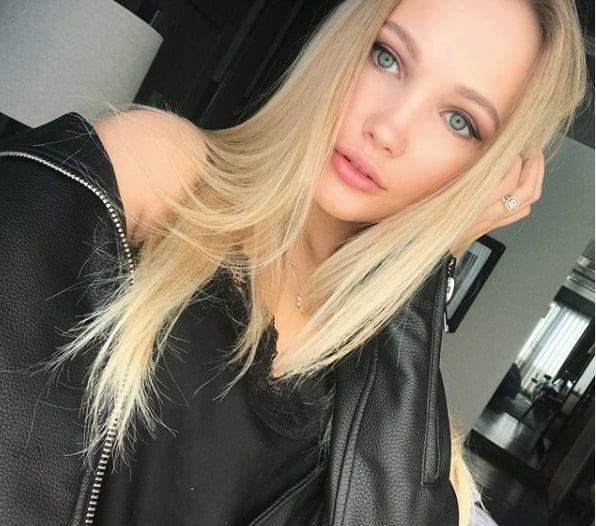 Ivan and his spectacular wife Ksenia met each other when they were teenagers, Ksenia born Ksenia Bezgodova in Moscow, attended The Russian Academy of National Economy and Public Administration (RANEPA); she moved to Moncton in Chicago when Ivan joined the Wildcats in 2012.
Subsequently relocated in Chicago when Barbashev signed with the Wolves for the 2015-16 season, at that time they were already husband and wife and she was using her husband's surname.
Ivan and Ksenia tied the knot on July 23, 2014. You can find her on Instagram here.