Ivory Peppers
Ivory Peppers is the proud mother of college football player and soon-to-be NFL star, Jabrill Peppers. Her son announced earlier this year he would be entering the 2017 NFL Draft.
Ivory Peppers' son had been playing college football with the Michigan Wolverines since 2014 but back in January her son decided to forgo his final two seasons of NCAA eligibility to enter this year's draft, he probably didn't think the would be caught using drugs.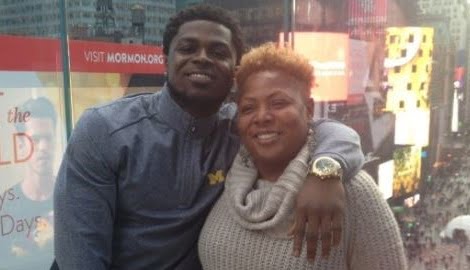 Accoridng to reports the 21-year-old failed a drug test at the NFL scouting combine. He was considered one of the most versatile players in the draft. The Wolverines used him at safety, linebacker and running back among other positions.
Ivory Peppers who also goes by Ivory Bryant is a church pastor. She is very much proud of her boy, she has been very influential on her son having had to raise him all by herself after her husband was arrested when Jabrill was only 7.
Ivory was the mother of an older son, Don Curtis, Jabrill's older brother –who was killed when Jabrill was 14. He said during an interview "I was just 14 years old, and for the second time in my life, the most dominant male figure in my life was gone,"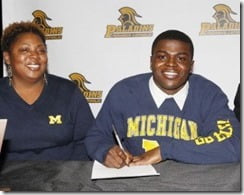 During interviews Ivory Peppers revealed she was a super strict mom to her athlete son. She knew just how talented her son was regarding his athletic side but like many parents, she was primarily focused on his academic work.
Ivory Peppers was so onto him, she once held him from playing a game because he took home a 'C.'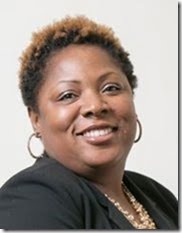 Ivory and Terry Peppers welcomed their son on October 4, 1995 in New Jersey. Jabrill played two years of high school football at Don Bosco Preparatory High School, starring as a cornerback and running back while winning New Jersey state championships in 2010 and 2011 before transferring to Paramus Catholic High School. He then won two more New Jersey state championships with Paramus and was named Player of the Year by MSG Varsity his junior year.
Her son had a bright high school career. Jabrill was a state championship winner in all four years of his high school career. He was also a track standout, setting a New Jersey Non-Public Class A outdoor 100-meter dash record at 10.77 seconds.
He began his collegiate career with the University of Michigan in 2014. Ivory Bryant attended all of Michigan's home games.
Ivory Bryan became an ordained reverend in 2015, she attended M.Div.-Drew University and holds a B.A. Sociology-William Paterson University. She was previously an an associate pastor New Hope Baptist Church in Newark.