When earlier this year we heard about Jackie Christie's leaking a topless photo of her we were all in shock, later we found out it was an accident on her part but what we didn't know is that the ballers wife, was almost left without a husband!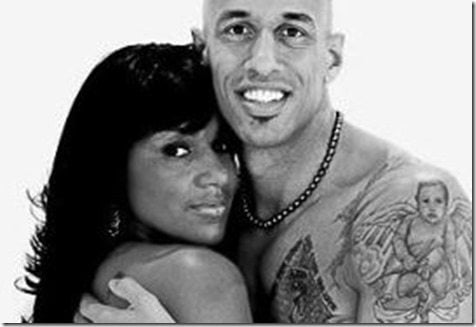 The couple that re-marry every year on their wedding anniversary, to keep the fire going almost fired out because of her little accident! According to TMZ, former NBA star Doug Christie was SO PISSED when his wife leaked a topless photo to the Internet earlier this year, he almost ended the marriage … so says Jackie Christie!
The mom of two was out in Hollywood this weekend when she admitted to the gossip site, that she was the person responsible for the topless getting onto the web back in June … but the legendary NBA wife swears it was an accident.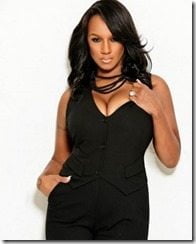 Jackie Christie Star of Vh1's Basketball wives LA, Franchise, Fashion Designer Author of 6 popular books Sexual Relations, No ordinary Love, Woman, Proud to be a Colored Girl, Luv Pons, And In The Land of & Money; and a devoted philanthropist.
The Seattle Washington Native has been married to Retired NBA Star Doug Christie since 1996, they have two children; son Douglas Christie Jr. and daughter Chantel Christie better known as Chani who is a singer. Jackie also has another daughter from a previous relationship.
In the show "Basketball Wives LA," Christie is known for talking smack about her co-stars.
Back in June Christie sat down with VH1 for an interview. There, she slammed "Love & Hip Hop Atlanta" star Stevie J, saying that he is playing games with this wife, Joseline Hernandez. Stevie J and Hernandez's marriage is doubted by many who think that the marriage is a fake.
Jackie is the type of woman that likes to try it all, she is also a radio host of "The Christie's Infinite Love Talk Radio" The #1 place "to come, relax, have fun and discuss marriage,sports,fashion, relationships, beauty,lifestyle & current events" She feature celebrity guest interviews and special guest, on every Saturday at 5:00 pm.
She and her man are also big on charities, they support a few including their own Infinite Love Foundation. Doug has an estimated net worth of $50 million.  Doug was selected 17th overall in the 1992 NBA Draft by the Seattle SuperSonics.
Meanwhile, Christie auditioned for "Hit the Floor." The reality star has always wanted to appear in the series and said that she loves the show. So VH1 helped Christie with a tape and gave it to James LaRosa, creator of the show.
What do you think of Jackie's accident that almost cost her marriage? Is it true or little drama on her part to spice things up?
Find her on Twitter here.