Meet the lovely Mandy Zimmermann, she is the lovely wife of MLB player Jordan Zimmermann, current  pitcher for the Washington Royals. Would you like to meet her?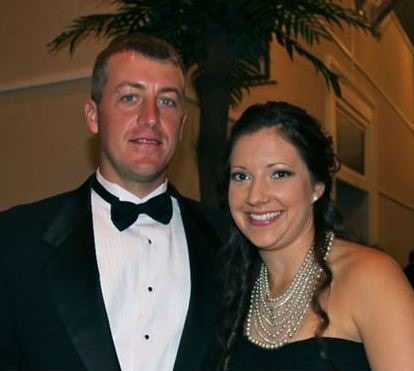 We'll take a tour through her life to get to know her better. She might look as delicate as a flower but Mandy actually knows a thing or two about sports!
Born Mady Jellish, grew up in Kaukauna, WI. In 2003. The pretty blonde attended Kaukauna High School; according to her LinkedInd she went on to graduate from University of Wisconsin – Stevens Point in 2007 with a bachelor's degree in Business Administration. While at Point, she played outfield for the UWSP Softball team!
Right after graduation she landed a job at Visonex as a Sales Associate where she was in charge of selling Clarity an Electronic Medical Record for Dialysis clinics.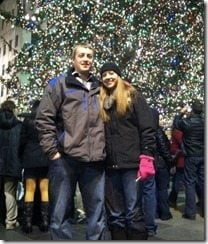 As far as how she met her now 28-year-old hubby, their wedding website which you can find here; says it was the year of 2005 when a mutual friend –who later became one of the bridesmaids –introduced  them. It was the fall when Jordan asked Laura VanAbel "Who's the girl in center field on your team with long blonde hair, is she single?"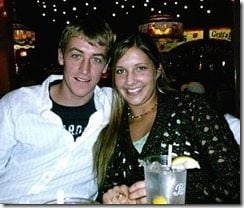 That girl, was Mandy. Since this was before Facebook era, Jordan then moved fast and was quickly asking Mandy for her screen name on AOL Instant Messenger. Shortly after they found themselves attending the same party after which Jordan asked to walk Mandy home.
Mandy and Jordan tied the knot in 2012. The couple held a reception party for their family and friends at Radisson Paper Valley Hotel in Appleton, WI.
For Mandy her days as a Visonex sales associate are over. After giving birth to adorable baby boy back in November 2013 she has claimed the new job title of "Mommy To Riley"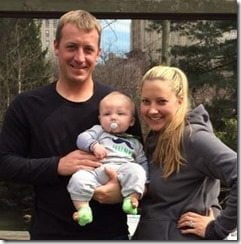 The now full time stay-at-home mom, and her family are currently residing in DC suburb. Life sound pretty sweet for Mandy even more now that her hubby is the responsible for pitching a nearly perfect game against the Miami Marlins. On Sunday, her hubby featured career bests in ERA, strikeout rate and walk rate after putting Miami on the receiving end this year, with an impressive 10-strikeout and one-walk performance.
You can find the pretty mom of one –and may we add source of Jordan's inspiration –on Facebook here.