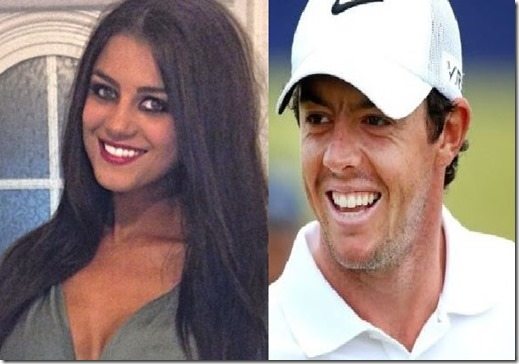 Sasha Gela's boyfriend certainly had a long day at work! Rory McIlroy tweeted earlier "Great afternoon for Ryder Cup Team Europe! Glad Sergio and I salvaged something from a long day in the end! #knackered #RyderCup"
The World No 1 salvages his opening day at Gleneagles; the first day of his Ryder Cup was heading for calamity after getting knocked sideways by Phil Mickelson's winning putt but a tree and three birdies rescued Rory.
His gorgeous new love interest, must be feeling pretty happy for him.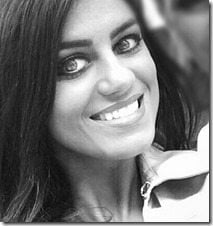 We first hear of Sasha back in July, speculation surrounded the golfer's love-life ever since he broke off his engagement to tennis star Caroline Wozniacki. No one thought he would move on this fast but Gale is one hot distraction!
Sasha is from Lisburn, County Antrim, a city just the other side of Belfast from where he grew up. The 23-year-old brunette beauty is a hard worker; she is a receptionist and a part time model and a former stewardess!
The brand new couple was spotted having a romantic meal at Chelsea Wine Bar in South Belfast to celebrate his victory in the Open last weekend, the Sun reported a couple of months ago.
They met in early June and rumors of him being linked to to other women were buried as they've been seen hanging out more often.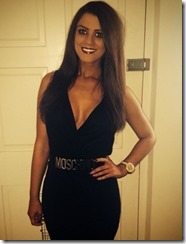 Miss Gale, who says online she likes 'fashion, whiskey, sunshine, travelling and fast cars', which is clearly an incentive at her workplace, as a receptionist at a car dealership in Belfast.
Beautiful Sasha has a brother named Joe Gale, (pictured below) and she is also very close to her mother (pictured below).
Miss Gale, a former model with the Alison Campbell Agency in Belfast and a Miss Northern Ireland contestant has refused to comment on the reports of her blossoming relationship. Tough luck we got to them very early on their romance, is understandable she would like to keep her privacy until things get more serious, we feel you girl!
Find the the classy lady on Twitter here.