Jaleel McLaughlin Girlfriend
Meet pretty Cassie Sulene! She is the longtime girlfriend of NFL player Jaleel McLaughlin, the outstanding running back currently playing for the Denver Broncos. McLaughlin previously played college football at Youngstown State from 2020 to 2022 and at Notre Dame College from 2018 to 2019.
Cassie Sulene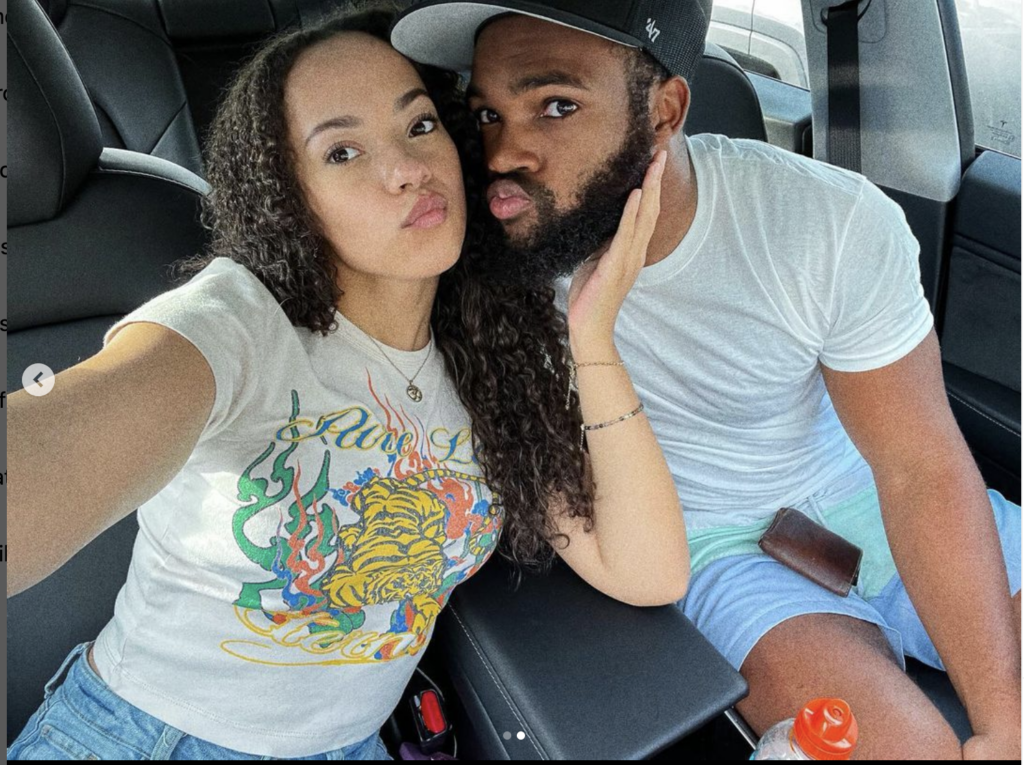 Jaleel McLaughlin's gorgeous girlfriend Cassie Sulene was born Cassidy Chukes on March 2, 2000; according to some sources, Jaleel and Cassie have been dating since high school, but let me tell you what we found out about her.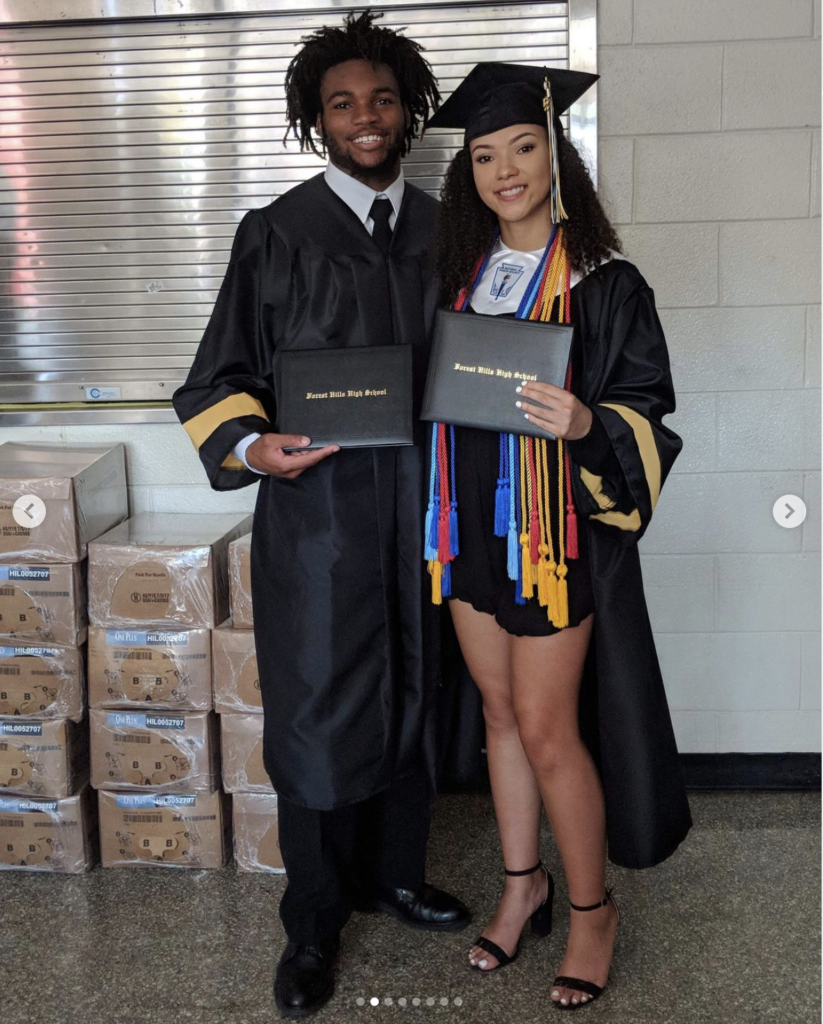 Cassie Sulene, the daughter of Monica Kennedy (Oliver) and Chris Chukes graduated in 2018 from Forrest Hills High School and in 2022, with a nursing degree from Wingate University; Cassie made Dean's list at Wingate in 2022 and 2022.
Cassie Sulene is a registered nurse at Cape Fear Valley Health in Fayetteville, North Carolina; before that, she was a material associate at Atrium Health.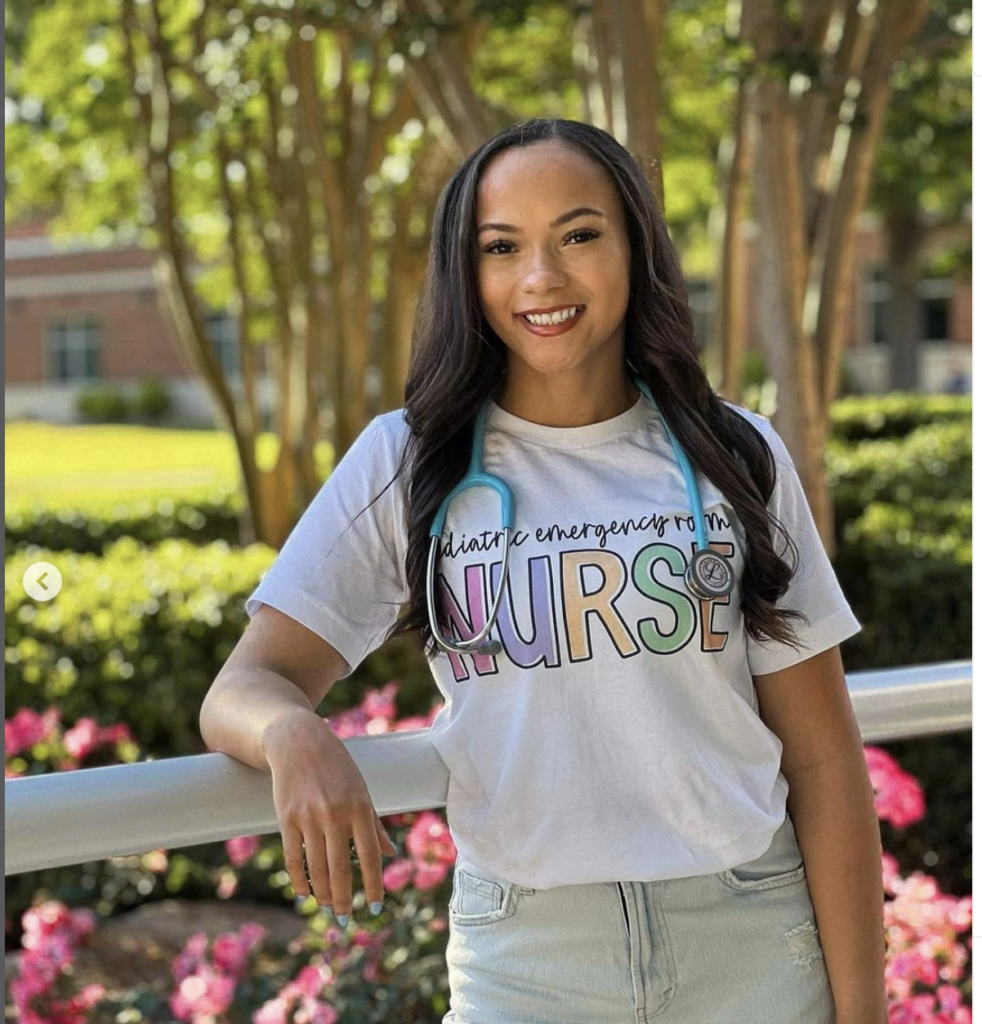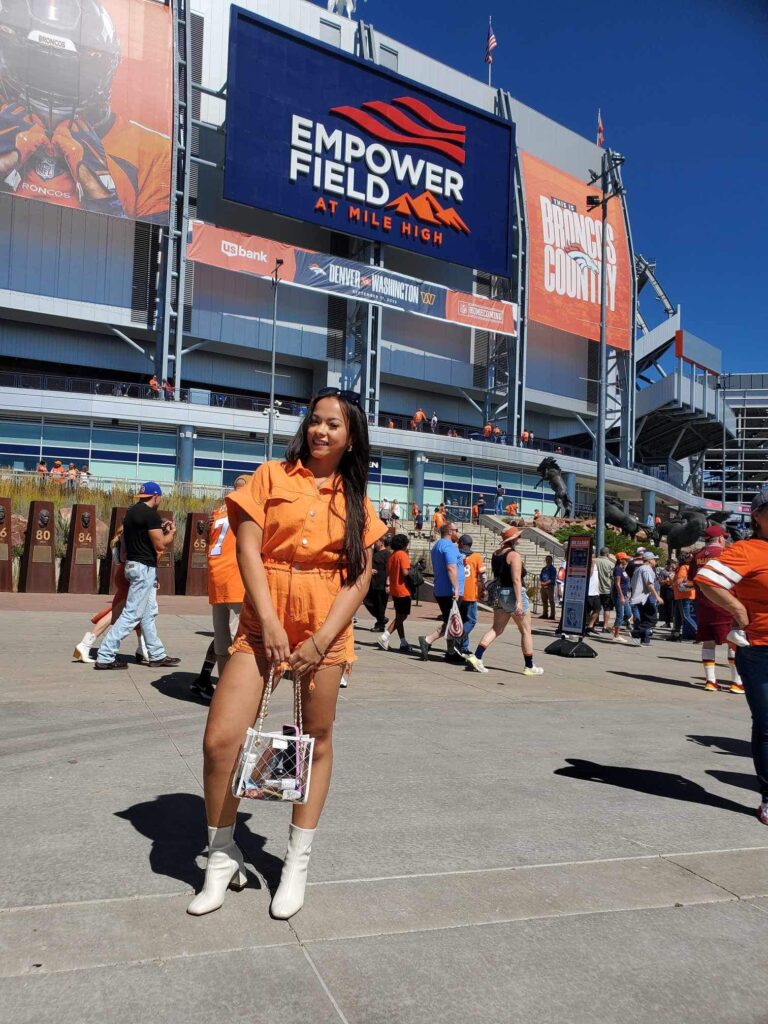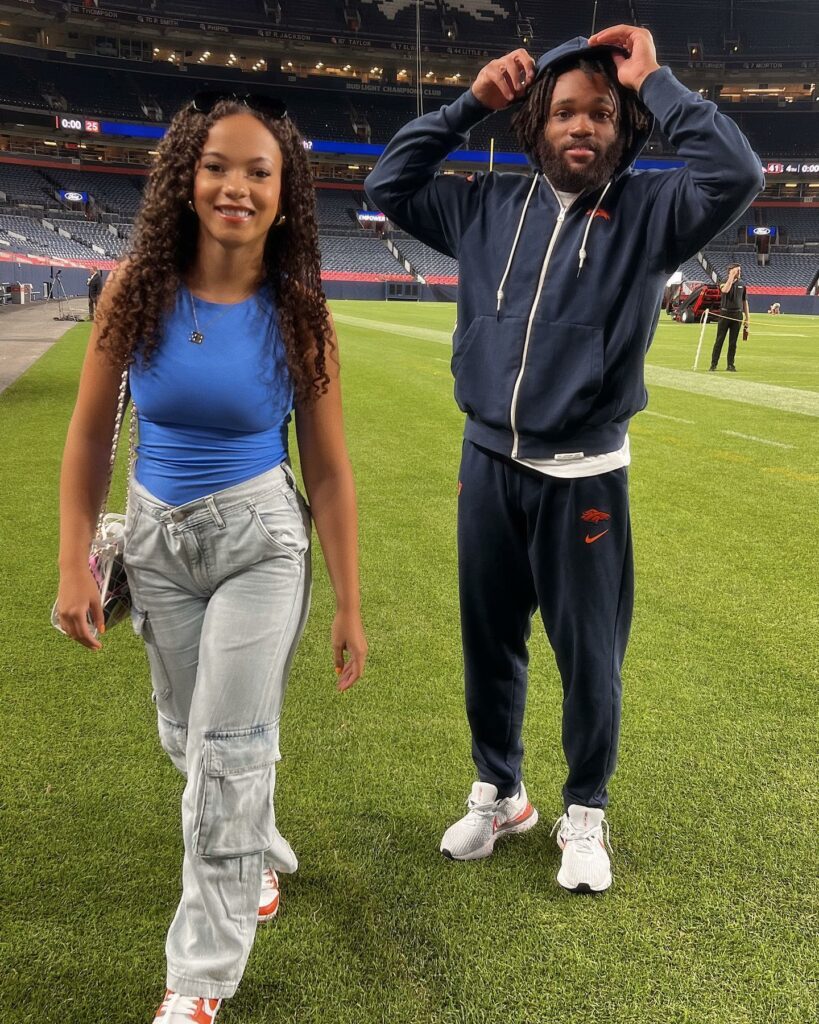 Jaleel McLaughlin Parents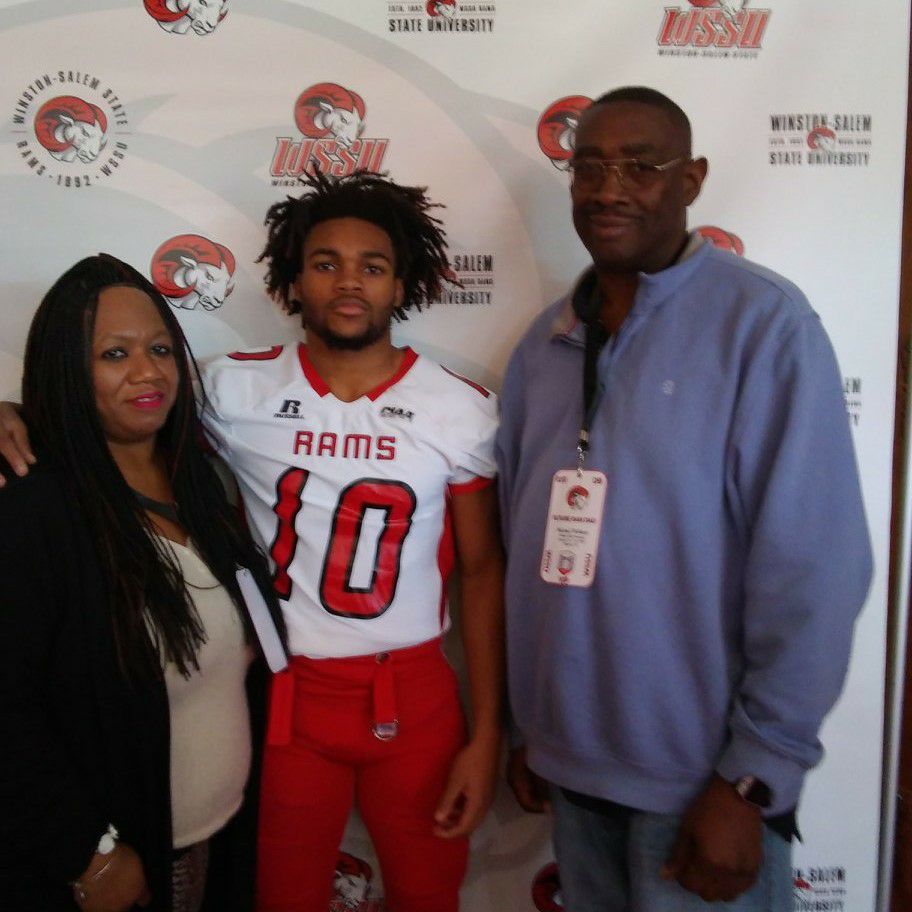 5'8 Jaleel McLaughlin was born on September 13, 2000, in Marshville, North Carolina. He is one of four children born to Tonya McLaughlin and Michael Williams.
Jaleel was raised by his mom, his father Michael Anthony Williams born in March 1969, was in his life growing up and he and his older brother Jayshawn grew up with their mom, Tonya.
In Jaleel's early teenage years, his mother Tonya faced a significant career setback. She lost her factory job, a position she had held for a decade. As the sole provider for her two sons, Jaleel and Jayshawn (who was three years Jaleel's senior), this put them in a challenging financial situation. Unable to maintain the cost of their apartment, they found themselves moving frequently, seeking shelter with extended family members and temporary stays in motels and hotels. It was a testing time for the family, but they navigated through it together.
During McLaughlin's seventh-grade year, his family faced an unfortunate series of events that led to homelessness. They had been living with his grandmother, but upon her untimely death due to a heart attack, they lost their home. For two months, their car parked outside a local McDonald's became their makeshift home, with Jaleel spending his nights in the cramped backseat.
Tonya recalled a particularly difficult day when Jaleel, overwhelmed with frustration, stormed out of the car, slamming the door behind him. Her tears flowed freely as she acknowledged this was not the life she envisioned for her family. But Jaleel returned after ten minutes, apologizing and assuring her not to worry.
The challenging situation at home served as a catalyst for McLaughlin. He spent more time in the gym and played with newfound determination on the field. In the meantime, his mother moved to Arkansas while the boys stayed with relatives. After a brief period, Tonya returned, and the family was once again together.
Reflecting on the experience, McLaughlin said,
"That period of homelessness shaped me into who I am today. I'm actually grateful for the way things turned out because if they hadn't, I might not be where I am right now."
His story serves as a powerful testament to resilience and determination.
Jaleel McLaughlin College
Notre Dame
When McLaughlin first stepped onto the field for the Notre Dame College Falcons, he made an unforgettable impression. As a freshman, he broke a school and Division II record by running an astounding 302 yards in his first game. A few weeks later, he shattered his own record, clocking in 340 yards and three touchdowns against West Liberty in only three-quarters of play.
By his fifth game, McLaughlin had earned the top spot among Division II rushers with 1,091 yards, nine touchdowns, and an impressive average of 9.3 yards per carry. His first-year stats were outstanding: 2,421 rushing yards on 378 carries with 19 touchdowns, leading all NCAA players in that category. Furthermore, he led Division II with 2,699 all-purpose yards. His exceptional performance earned him a first-team All-American title – the first true freshman to achieve this at Notre Dame College. He also came third in the Harlon Hill Trophy voting for the top Division II player.
In his sophomore year, McLaughlin continued to excel, leading Division II in rushing, scoring, and yardage with an NCAA-leading 2,316 rushing yards and 33 touchdowns. He was named an All-American and the male athlete of the year in his conference, while also finishing as the runner-up for the Harlon Hill Trophy.
Youngstown State
McLaughlin transferred to the FCS Youngstown State Penguins for his junior year after concluding his Notre Dame College career with an impressive 4,737 rushing yards and 52 touchdowns. In his first season at Youngstown State, which was postponed to spring 2021 due to COVID-19, he earned second-team All-MVFC honors while running for 691 yards and five scores in seven games. In the fall season, he ran for 1,139 yards and 12 touchdowns, earning first-team All-MVFC and third-team All-American honors.
In his final year, 2022, McLaughlin amassed 1,588 rushing yards and 13 touchdowns, averaging over seven yards per carry. He entered the second-to-last game of his college career needing 219 rushing yards to set the all-time college football record – and he did it, running for 227 yards against Missouri State.
After declaring for the NFL Draft post-season, McLaughlin ended his college football career as the all-time leading rusher, breaking Nate Kmic's record with a staggering 8,166 yards on 1,250 attempts with 79 touchdowns, averaging 6.5 yards per carry. His story is a testament to dedication, hard work, and exceptional talent.
Jaleel McLaughlin NFL Career
May 21, 2023: He signed a contract with the Denver Broncos as an undrafted free agent.
August 29, 2023: He made the Broncos' final roster.
September 17, 2023: Scored his first touchdown in Week 2 against the Washington Commanders.
Jaleel McLaughlin Contract
On May 21, 2023, Jaleen McLaughlin signed a three-year, $2.7 million contract with the Denver Broncos. The deal included a $15,000 signing bonus, $$55,000 guarantee and an annual salary of $903,333.