Pamela Hurts
Pamela Hurts is the proud and gorgeous mother of NFL player Jalen Hurts; her son is the quarterback for the Philadelphia Eagles. Prior to that, Jalen played college football for the Alabama Crimson Tide at the University of Alabama under coach Nick Saban and subsequently under coach Lincoln Riley with the Oklahoma Sooners at Oklahoma State.
Read: Nick Sirianni Wife Brett Sirianni
You all probably know all about Pamela's son Jalen, however, for those of you who aren't that familiar with Jalen's career back in high school, college, and now in the NFL, we are going to sum it up for you.
Jalen Hurts High School Football & Powerlifting
Jalen Hurts was born in Houston, Texas on August 7, 1998. He attended Channelview High School, where not only he played football but also participated in powerlifting.
Hurts was a sophomore squatting 500 pounds when he became Regional Finalist in the Powerlifting 198 power weight competition.
He received scholarship offers from Florida State, Mississippi State, Texas A&M, and Alabama, the team, he ended up committing with.
Jalen Hurts Alabama
Hurts the two-time Texas Disrtrict Overall MVP recorded 26 touchdowns in 11 games, his senior year.
He threw for 2,780 yards with 23 touchdowns, 9 interceptions
He finished his sophomore year at Alabama throwing 2,081 yards and 17 touchdowns, one interception; rushed 855 yards with eight touchdowns, rushed 954 yards and 13 touchdowns.
He was the starting QB for Alabama during the championship game against the Georgia Bulldogs, howver in the haltime, Nick Saban decided to benched him and send Tua Tagovailoa in his place. The Alabama Crimson Tide defeated the Bulldogs 26-23 in overtime.
Jalen's place as the starting QB was compromised at Tua heped Alabama win the Championship during his junior season. In fact Tua was the starting QB that year, with Jalen playing in rotation.
Jalen replaced Tua against the Georgia Bulldogs after an injured Tagovailoa wasn't able to play at the 2018 SEC Championship Game. He finished his final season as Crimson Tide completed 51 passes on 70 attempts, 8 touchdowns, 8 interceptions.
Jalen played three years at Alabama State before he decided to transfer to Oklahoma State. In December 2018, Hurts completed his Bachelor of Arts in Informations Science and Communications from Alabama.
Jalen Hurts Oklahoma
He was eligible to play for the 2019 season at the University of Oklahoma; he finished his college career as the Heisman Trophy runner-up with 3,851 passing yards, 32 passing touchdowns, 8 interceptions, 1,298 rushing yards, and 20 rushing touchdowns with the Sooners and totaled 9,477 yards and 80 touchdowns.
Jalen Hurts NFL
On April 23rd, 2020: The Philadelphia Eagles selected him in the second round (53rd overall) in the 2020 NFL draft.
July 20, 2020: He signed his rookie-level contract with the Eagles.
Initially, Jalen was the third-string QB; named backup quarterback during Week 2.
He made his NFL debut on December 6, 2020, against the Green Bay Packers.
On December 8, 2020, Jalen became the Eagles' starting quarterback during Week 14, against the New Orleans Saints.
December 5, 2021, Hurts suffered an ankle injury against the NY Giants.
December 23, 2021, Jalen Hurts was named a 2021 Pro Bowl NFC alternate.
November 30, 2022, He was named NFC Offensive Player of the Week.
December 21, 2022. Jalen was named to his first Pro Bowl game.
January 29, 2023, Hurts and the Eagles won the NFC Championship against the San Francisco 49ers, advancing to Super Bowl LVII against the Chiefs.
April 17, 2023, Hurts agreed to a contract extension with the Eagles.
Jalen Hurts Net Worth
According to recent reports, and as of 2023, Jalen Hurts has a net worth estimated at $30 million.
Jalen Hurts Contract and Salary
On April 17, 2023, Jalen Hurts signed a five-year, $255 million contract extension with the Philadelphia Eagles. The deal included a $23v million signing bonus, a $179,399,000 guarantee, and an annual salary of $51 million.
On July 20, 2020, Jalen Hurts signed a four-year, $6.025 million contract with the Philadelphia Eagles. The deal included a $1.941 million signing bonus, $2.8 guarantee and an annual salary of $1.5 million.
Jalen Hurts Endortsements
Jalen Hurts has endorsement deals with Lemon perfect by Beyonce, Eastbay, Columbia,
Who is Jalen Hurts Girlfriend?
Jalen doesn't have a girlfriend at this moment, but back in college, while he was still attending the University of Alabama, he dated fellow student Bry Burrows.
Jalen Hurts Girlfriend Bry Burrows
Bry Burrows dated Jalen while they both attended the University of Alabama, they drifted apart after he transferred to Oklahoma.
As a matter of fact, it was Bry who first told people about Jalen's transfer plans.
Bry Burrows was born Bryonna Nicole Rivera Burrows; she. graduated in 2013 from Kennesaw Mountain High School 2013.
She got her Bachelor of Arts and Science in Latin American Literature in 2015, from the University of Granada.
In 2017, received her Bachelor of Arts and Sciences in Political Science and Spanish and her Master of Business Administration in 2019 from the University of Alabama.
Ms. Burrows was a Student Ambassador for Capstone Men and Woman from 2014 to 2017; Graduate Assistant at the University of Alabama and sales and Marketing Intern at E. &J. Gallo Winery from 2017 to 2018.
Nowadays, Bry is the Financial and Sales Executive, Industrial Market, Oil & Gas, IGF at IBM in Dallas, Texas.
In April 2023, Jalen Hurts confirmed he is indeed dating Bry Burrows.
"I'm not married or anything like that. But I am spoken for."

Jalen Hurts told Essence
"I knew a long time ago," Hurts tells Essence about Burrows. "I mean, to this point in my life, that's an irreplaceable feeling. I think that's what allowed us to get to where we are now."
Jalen Hurts Mother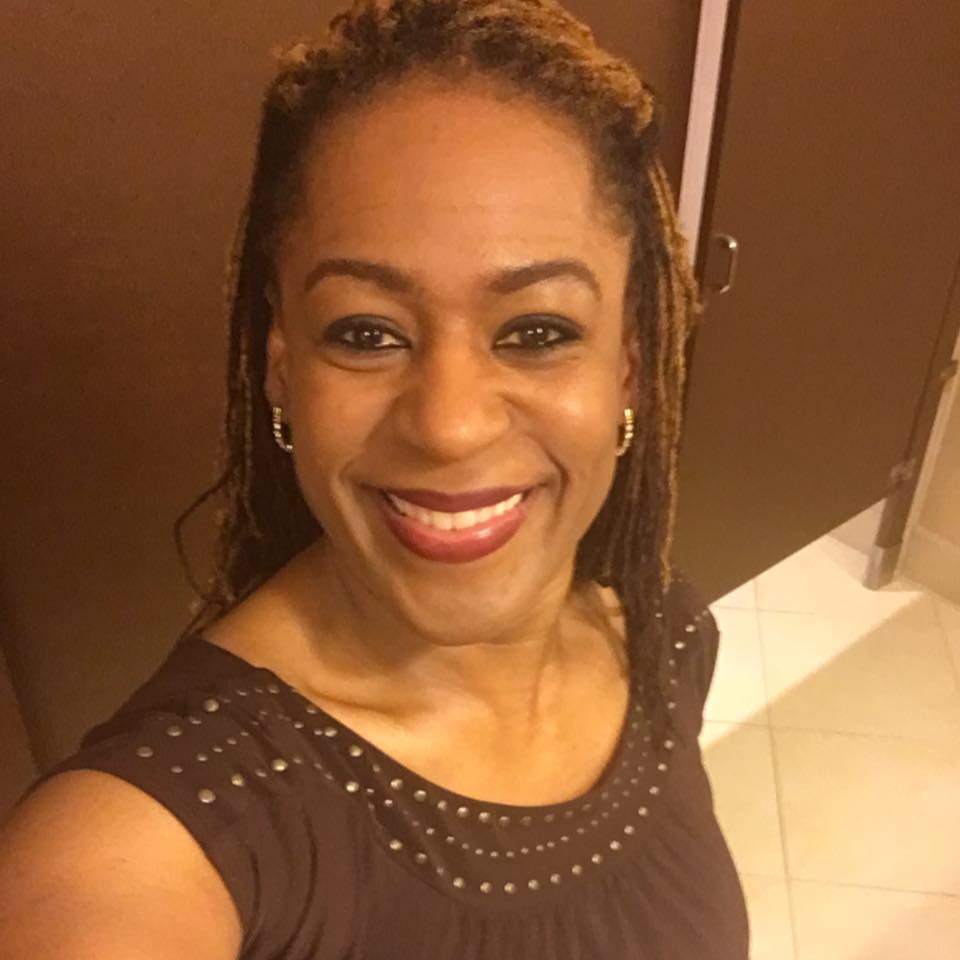 53-year-old Pamela Hurts was born Pamela M. Dewalt in Harris, Texas on August 18, 1969. She married Channelview High School football coach Mr. Averion T. Hurts on March 23, 1996, in Harris, Texas and together they went on having three incredible children; Averion, Jalen, and daughter Kynnedy.
Pamela Hurts holds a degree in business administration and subsequently earned a master's degree in counseling; her husband holds a college degree as a marketing major. Mrs. Hurts is a math special education teacher and chair of the special services department in addition that she also works at LCPL Anthony Aguirre Junior High School.
In her own words.
"My name is Pamela Hurts. I am the Math Special Education Teacher for grades 6-8 and Special Services Department Chair at LCPL Anthony Aguirre Junior High School. I am entering my 7th year in education. Hold a Bachelor's Degree in Business Administration and a Master's Degree in Counseling. This will be my 3rd year in the Channelview District. I'm very excited for the upcoming 2016-17 school year. It is my belief that all students can learn, we as educators must teach the way they learn."
Pamela along with her beautiful family was by Jalen's side when the Philadelphia Eagles drafted him.
Moreover, Pam's reaction was moving and immortalized on Jalen's Instagram.
Jalen Hurts' Siblings
As we previously told you, Jalen has two amazing siblings; his brother Averion Hurts Jr. born on August 18, 1994.
6'0″ Averion was a former quarterback for Texas Southern University, now a certified coach is engaged to his college girlfriend Alex.
Jalen's sister Kynnedy Michelle Hurts was born on November 24, 2004; She plays volleyball and runs track and field.
Furthermore, you can find Jalen Hurts' mom Pamela Hurts on Twitter here.