Jay Norvell Wife
Meet the lovely Kim Norvell! This amazing lady is no other than the pretty wife of college football coach Jay Norvell, head coach for the Rams at Colorado State University. Coach Norvell, previously coached at Nevada, Arizona State, Texas, UCLA, Nebraska, Oklahoma, Iowa State, Wisconsin, Northern Iowa, Iowa and in the NFL with the Oakland Raiders and the Indianapolis Colts.
Jay Norvell Family
Coach Jay Norvell was born Merritt James Norvell on March 28, 1963, in Madison, Wisconsin. He is one of two children born to Harriette Cynthia (Poole) Norvell and the athletic director at Michigan State University Merritt Norvell.
His mom, Cynthia Norvell passed away at the age of 79, on May 28, 2019, his father was 79 when he passed away on October 19, 2020. Coach Jay Novell has one younger brother, Aaron Norvell, the actor known for roles in Transformers: Revenge of the Fallen, The Last Ride, Get Shorty, among others and creator of i Just CRUSHED.
Jay Norvell Playing Career
Norvell was a football player who attended the University of Iowa from 1982 to 1985 and later went on to play professionally in the NFL as a linebacker for the Chicago Bears in 1987.
Jay Norvell Coaching Career
Jay Norvell launched his coaching career as a graduate assistant at the University of Iowa in 1986. He then went on to serve as an assistant coach in various positions at Northern Iowa, Wisconsin, and Iowa State from 1988 to 2001. In 2002, Norvell made a brief transition to the NFL, working as an assistant coach for the Indianapolis Colts and Oakland Raiders until 2006.
Returning to college football, Norvell took on the role of offensive coordinator at the University of Nebraska in 2004. During his tenure, he played a crucial role in developing quarterback Zac Taylor, who earned Big 12 Offensive Player of the Year honors and set multiple school passing records.
Norvell continued to make waves in the coaching world, spending time at UCLA as the offensive coordinator in 2007, and then moving to Oklahoma where he served as an assistant offensive coordinator and wide receivers coach from 2008 to 2010. He was later promoted to co-offensive coordinator and wide receivers coach in 2011.
In 2015, Norvell joined the University of Texas as the wide receivers coach, where he also held play-calling duties. After a season at Arizona State as the wide receivers coach and passing game coordinator in 2016, Norvell finally secured his first head coaching position with Nevada in 2017.
After his successful tenure at Nevada, Jay Norvell took on a new challenge as the head coach of the Colorado State football program in 2021. Known for his pass-heavy offensive style, Norvell brought a fresh approach to the team, which was a departure from the run-heavy offense under the previous head coach, Steve Addazio.
During his time at Nevada, Norvell faced a tough start in his first year, with the team struggling to a 3-9 record in 2017. However, he quickly turned things around in the following season as Nevada improved to an impressive 8-5 record in 2018. The highlight of that season was a thrilling overtime victory in the Arizona Bowl against Arkansas State, with a final score of 16-13.
Norvell's success continued in the subsequent years, as Nevada posted winning records in 2019, 2020, and 2021. His innovative coaching style helped the team maintain a winning record in four out of his five seasons. Under his guidance, quarterback Carson Strong also flourished, earning back-to-back Mountain West Conference Offensive Player of the Year awards in 2020 and 2021.
With his proven track record, Norvell was sought after by Colorado State and officially joined the program as their 24th head coach on December 6, 2021. The hiring signaled a shift in offensive strategy for the team, with Norvell's pass-heavy approach poised to bring an exciting new dynamic to the Colorado State football program.
Jay Norvell Salary
In 2022, Jay Norvell signed a five-year contract with a $1.6 million annual salary that increases by $100,000 every year.
Jay Norvell Wife
Jay Norvell's pretty wife Kim Norvell has been described as the toughest member of the Wolf Pack back when Jay Norvell coached in Nevada; but she truly is an impressive gal.
Kim Norvell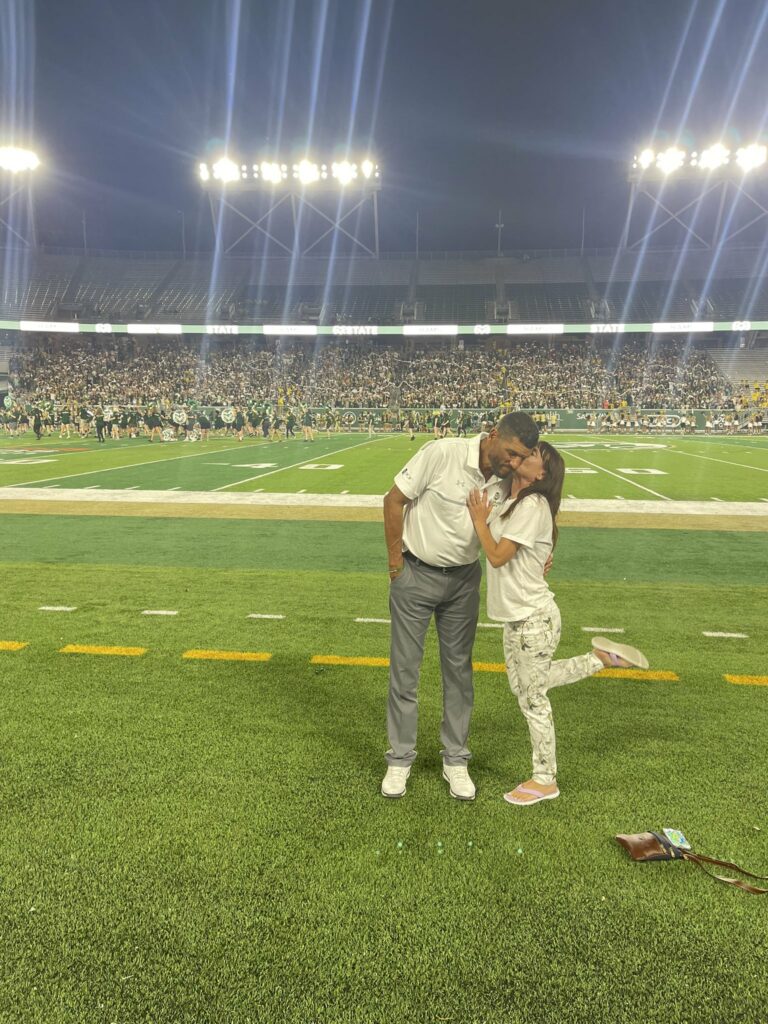 Kim Norvell had cystic fibrosis, she wasn't expected to survive her youth, but she did! Years later in 2007, Kim found out she had colon cancer and had 13 inches of their colon removed, but she also beat cancer.


Kim Norvell was born Kim Fehrman on June 7, 1968, in Madison, Wisconsin, the daughter of Bob and Delores Fehrman. Mrs. Norvell attended Sun Prairie High School, where she was a member of the cheerleading squad.
In 1991, Kim and Jay Norvell met, she was attending at the University of Wisconsin, he was a young assistant coach for the Badgers.
"When we first met, I used to tease her about how her high school used to cheat us when we went over there to play basketball," Jay joked. "We kind of had this rivalry and we got to know each other and fell in love and she ended up coming with me when I went to Iowa State to coach and we got married."
They dated for six years until they got married; their son Jaden was born in 2000.
Jay Norvell Son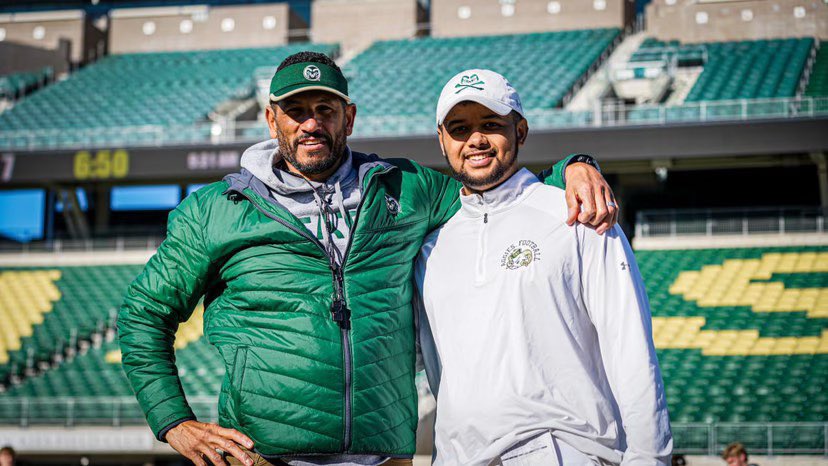 Jaden Novell
Jaden Norvell orn in 2000, a student and coach at Colorado State University where he graduated from in January 2022, with a bachelor's degree in business, management and operations.
Jaden Novell is also the vice-president sat Chopping with Fire in Fort Collins, Colorado.