Meet Ben Casparius! He is a minor league pitcher, drafted by the Dodgers and the Erin Matson' boyfriend. In case you are not familiar with Erin Matson, let us tell you that she is a former college field hockey player, current head coach of the North Carolina Tar Heels field hockey team and the youngest coach in Division-1 Sports.
Erin Matson Family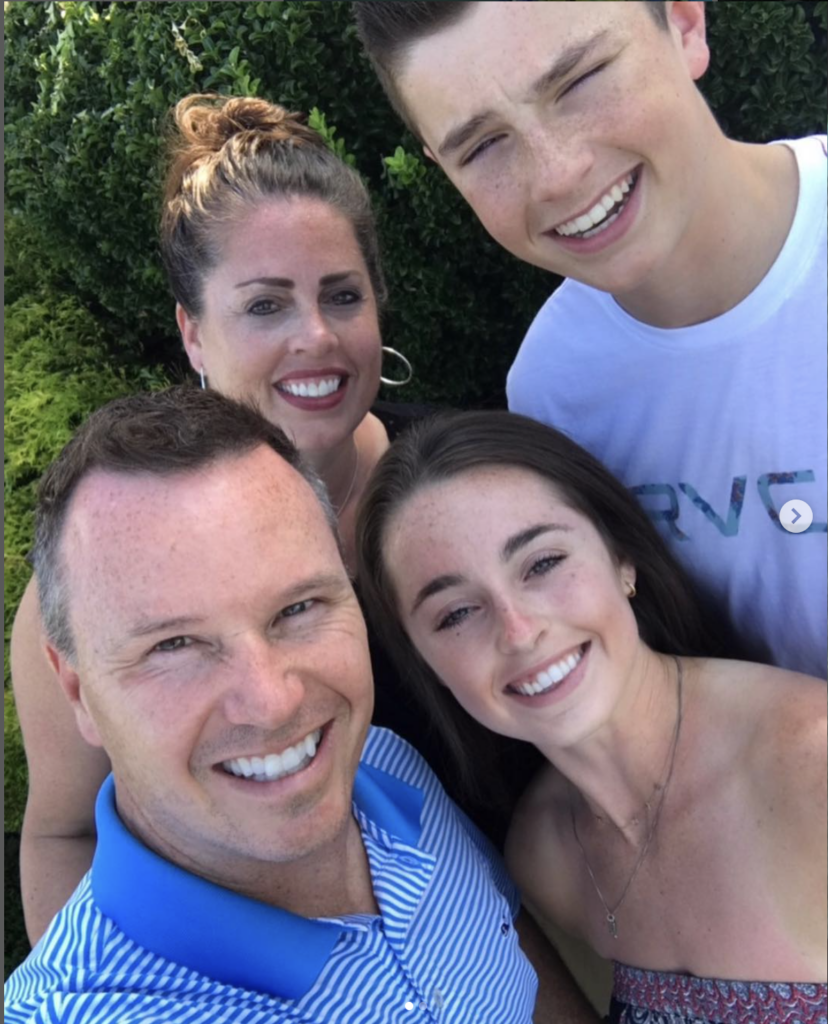 Erin Matson, born on March 17, 2000, in Chadds Ford, Pennsylvania, is a force to be reckoned with in the field hockey world. She discovered her passion for the sport back in 2006 and hasn't looked back since. Field hockey runs in her blood as both her mother, Jill, and her father, Brian, were also athletes in their college days, her dad at Delaware from 1990 to 1992 and her mom Jill played softball at Yale from 1988 to 1992.
But Erin is not the only child athlete in the Matson household; her 6'2 brother Sean is a right-handed pitcher and infielder for the Harvard Crimson at Harvard University, where he is also pursuing a degree in economics.
Erin Matson College Career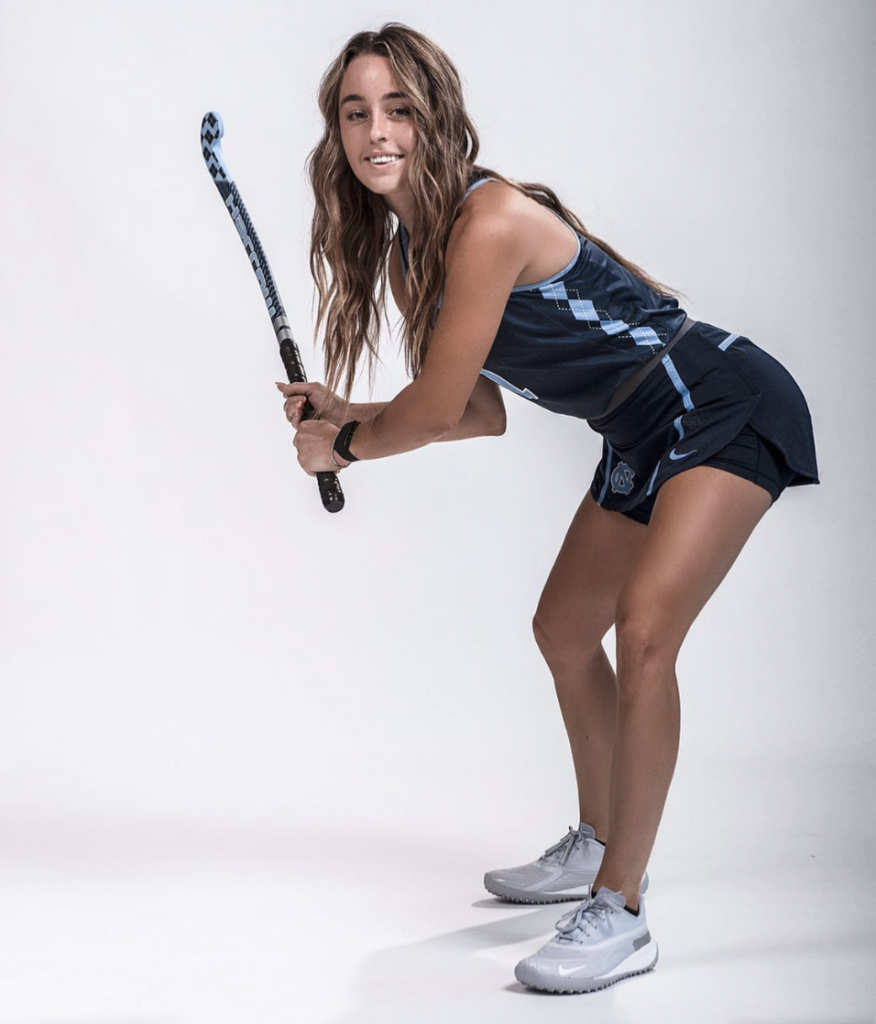 Matson's talent on the field was evident from an early age, and she honed her skills as a midfielder at Unionville High School. In 2018, she made the decision to take her game to the next level and committed to playing collegiate field hockey at the prestigious University of North Carolina at Chapel Hill. Under the guidance of legendary head coach Karen Shelton, Matson embarked on her journey as a Tar Heel.
Throughout her time at UNC Chapel Hill, Matson etched her name in the history books alongside some of the greatest athletes ever, including Michael Jordan, Mia Hamm, and Tyler Hansbrough. Her accolades are nothing short of extraordinary. She earned the esteemed Honda Sports Award not once, not twice, but thrice, solidifying herself as the nation's top collegiate field hockey player in 2019, 2020, and 2022.
But it doesn't stop there. Matson's thirst for victory led her to four NCAA Championships, winning the title in 2018, 2019, 2020, and 2022. Alongside her national triumphs, she also clinched five ACC titles during her five-season tenure at Carolina. Her resilience was tested when the COVID-19 pandemic disrupted the sports world, but she seized the opportunity to return for a fifth playing season in 2022, thanks to the NCAA granting all student-athletes an extra year of eligibility.
Matson's dominance on the field earned her numerous individual accolades. She was hailed as the ACC Player of the Year and ACC Offensive Player of the Year every single season she played at Carolina. Her skill, determination, and unwavering passion for the game have solidified her legacy as one of the greatest field hockey players to grace the Tar Heels' turf.
In a world dominated by male athletes, Erin Matson stands tall as an inspiration for female sports fanatics. Her achievements and unwavering dedication serve as a testament to what women can accomplish in the world of sports.
Erin Matson Career Highlights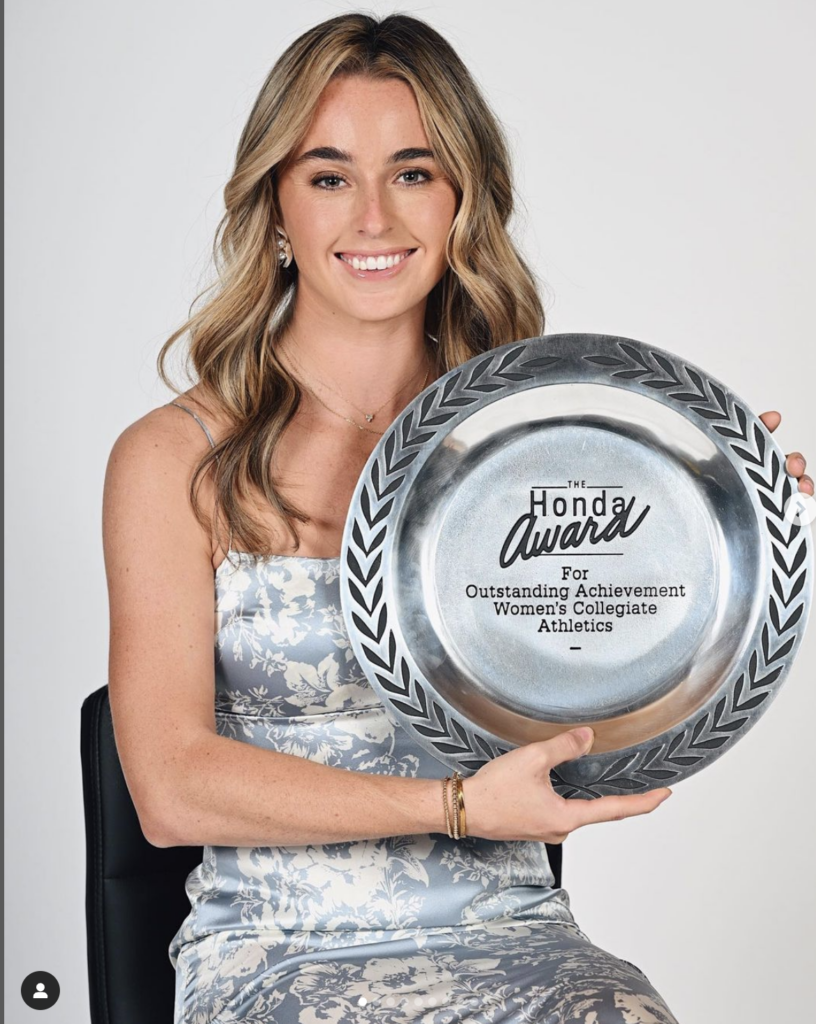 Matson's own playing career is filled with impressive achievements. She represented the United States in various international competitions, showcasing her skills and contributing to the team's success. One notable moment was during the 2016–17 Hockey World League Semifinals in Johannesburg, South Africa, where Matson scored the winning goal in a penalty shootout against Germany.
Her international experience includes competing in the 2019 FIH Hockey Olympic Qualifier, where she helped secure a gold medal. She also earned a silver medal at the 2016 Junior Pan American Games in Trinidad & Tobago and bronze medals at the 2019 Pan American Games in Lima, Peru, the 2017 Pan American Cup in Lancaster, Pennsylvania, and the 2014 Indoor Pan American Games in Montevideo, Uruguay.
Matson's accomplishments extend beyond the international stage. During her time at UNC Chapel Hill, she received numerous accolades, including being named to the All-ACC Preseason Team, winning ACC Offensive Player of the Week and NFHCA Division I Offensive Player of the Week titles, and earning recognition as the ACC Offensive Player of the Year. She played a crucial role in leading her team to NCAA Championships and was honored with the Honda Sports Award, among other prestigious honors.
Erin Matson Coaching Career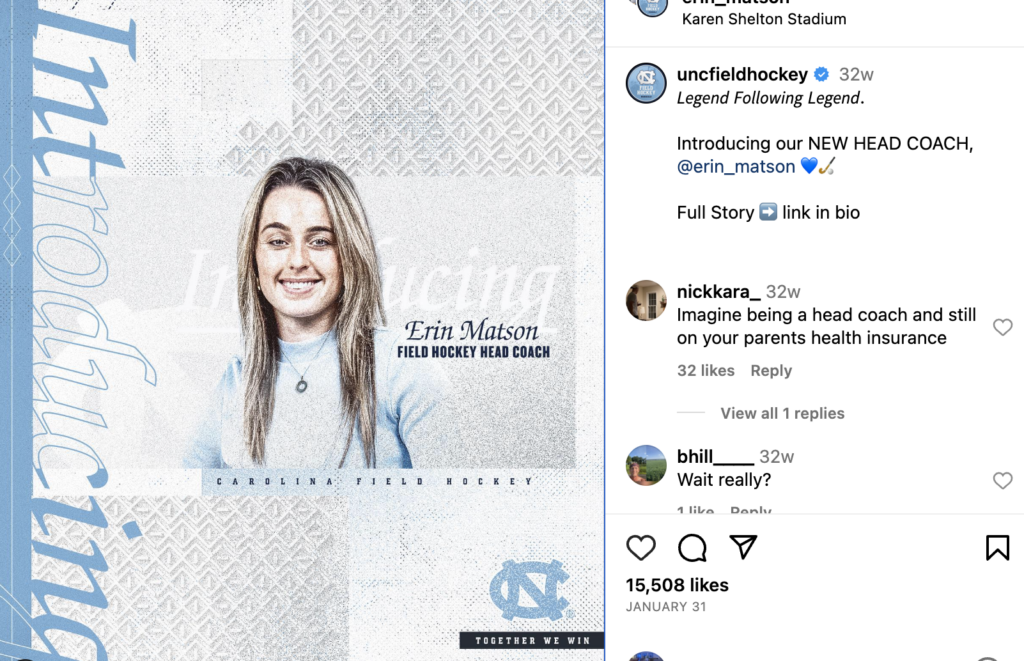 Erin Matson's journey in field hockey has been nothing short of remarkable. After graduating from the University of North Carolina at Chapel Hill, she wasted no time making her mark in the coaching world. At just 22 years old, Matson was named the head coach of the Tar Heels' field hockey team on January 31, 2023, following the retirement of Karen Shelton, the legendary coach who had guided Matson during her playing days.
Her dedication to the sport and outstanding performances have placed her among some of the best field hockey players in history. Matson's transition from player to coach brings a fresh perspective to the Tar Heels, as she takes charge of a defending national championship team that includes many of her former teammates.
Erin Matson's journey is a testament to her exceptional talent and unwavering passion for field hockey. As she continues to make her mark in the coaching realm, her impact on the sport is sure to be felt for years to come.
Erin Matson Boyfriend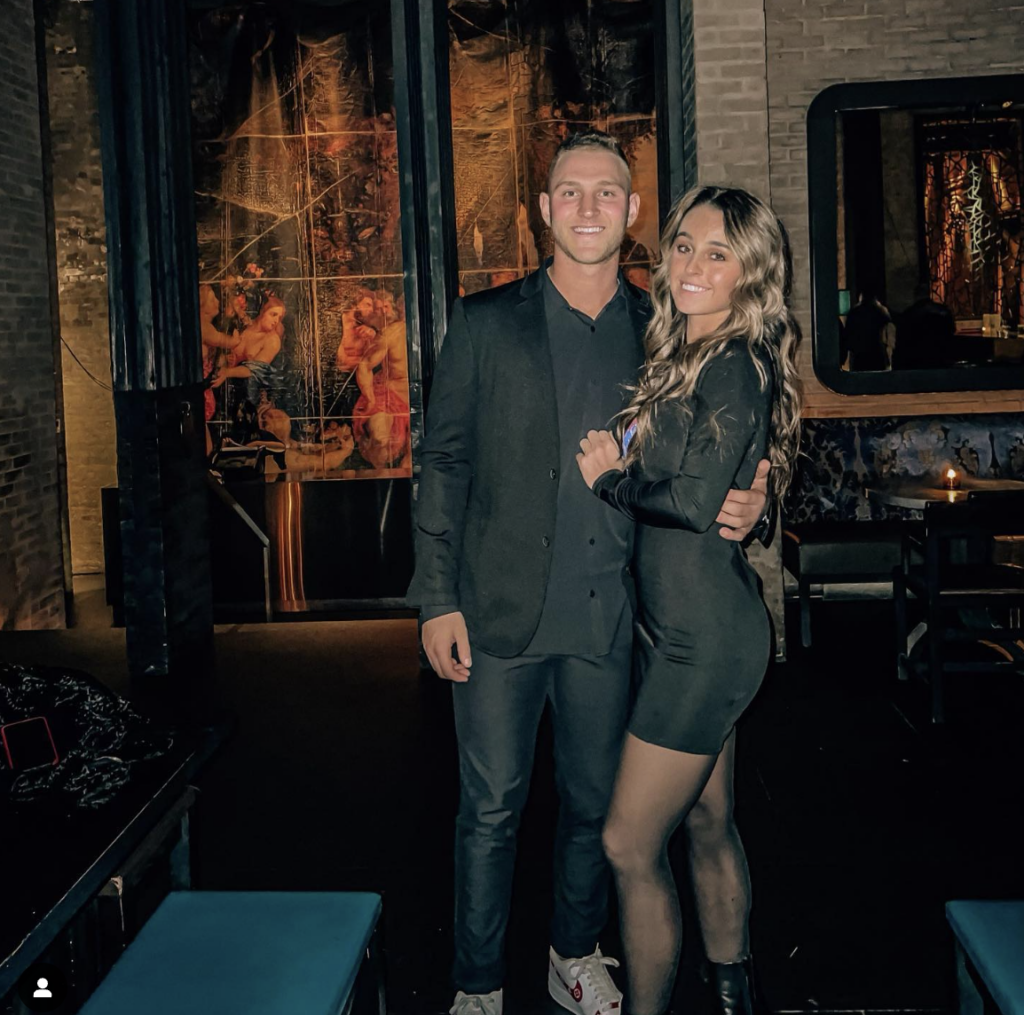 As noted, Erin Matson isn't single; she is dating Dodgers pitcher Ben Casparius, and these two have been an item since college.
Ben Casparius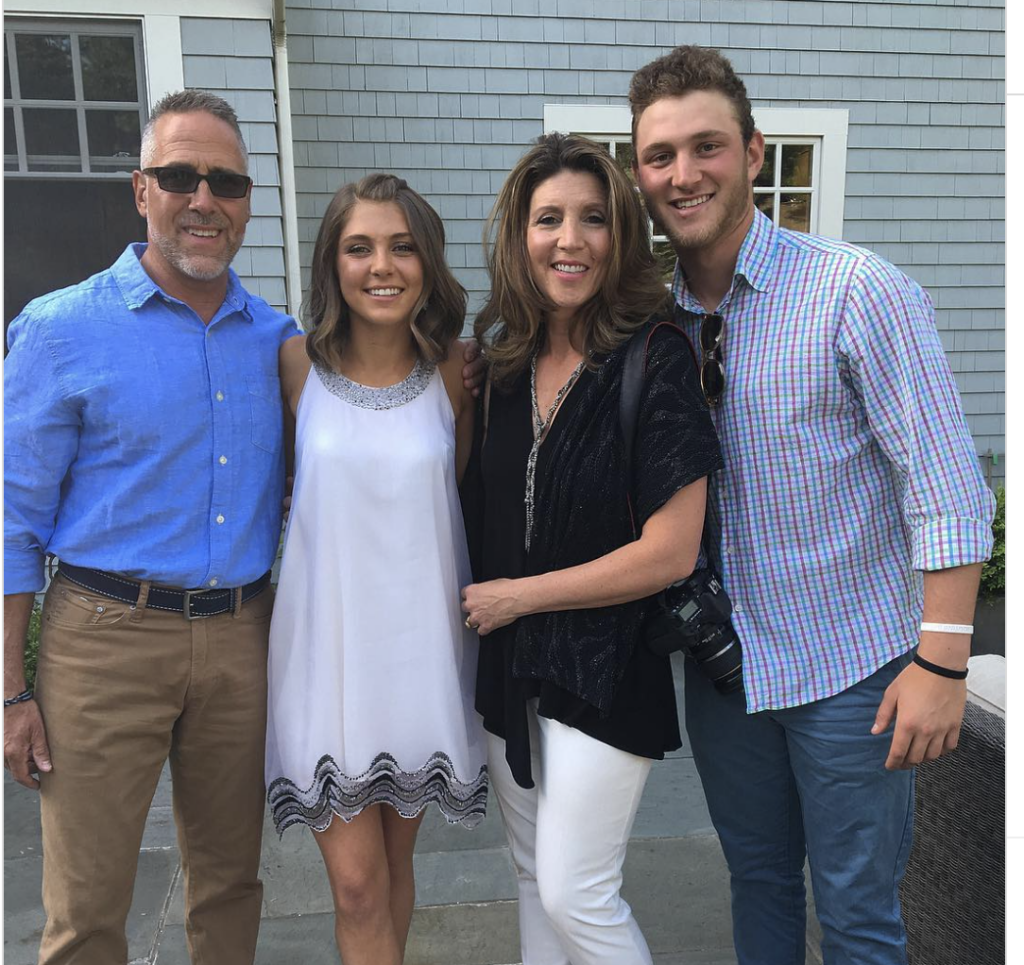 6'0 Ben Casparius was born in Westport, Connecticut, on February 11, 1999; he is one of two children born to Stacey and Phil Casparius, also proud parents to Ben's beautiful sister Cate, who graduated from Virginia Tech (2023 BBA and Marketing) and is the brand marketing coordinator at Excel Sports Management in New York.
Ben Casparius High School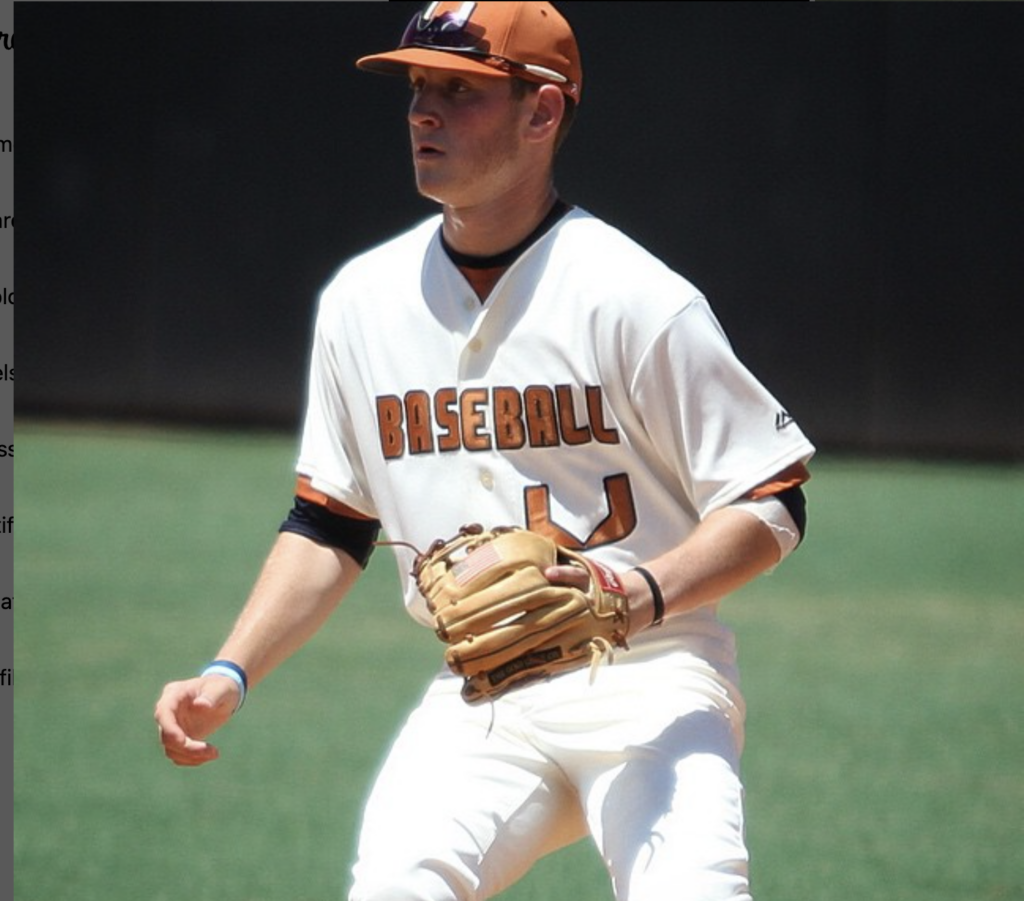 Ben attended Staples High School in Westport, Connecticut. His remarkable skills on the baseball field earned him recognition as the No. 1 overall player in the state of Connecticut and the No. 22 shortstop in the country by Perfect Game. In 2017, he was honored as the Connecticut Gatorade Player of the Year and played a pivotal role in leading Staples High School to the State Championship.
His exceptional performance and contributions to the team did not go unnoticed, as he was named the 2017 Coaches Association Player of the Year. Moreover, he holds the distinction of being the all-time hits leader in the state of Connecticut. Demonstrating excellence both on and off the field, he was recognized as an All-Academic First Team All-State athlete.
Among his many accolades, he was awarded the Tri-State Player of the Year title and was recognized as a Perfect Game Third Team All-American. His outstanding achievements also caught the attention of USA Today, which named him Connecticut Player of the Year. During his senior season, he showcased his batting prowess by hitting an impressive .490 with 11 home runs. Additionally, he displayed his pitching skills with a 5-1 record, a 1.90 ERA, and 85 strikeouts on the mound.
His accomplishments in high school are a testament to his talent, dedication, and hard work. With such an impressive track record, his future in baseball is undoubtedly bright.
Ben Casparius UNC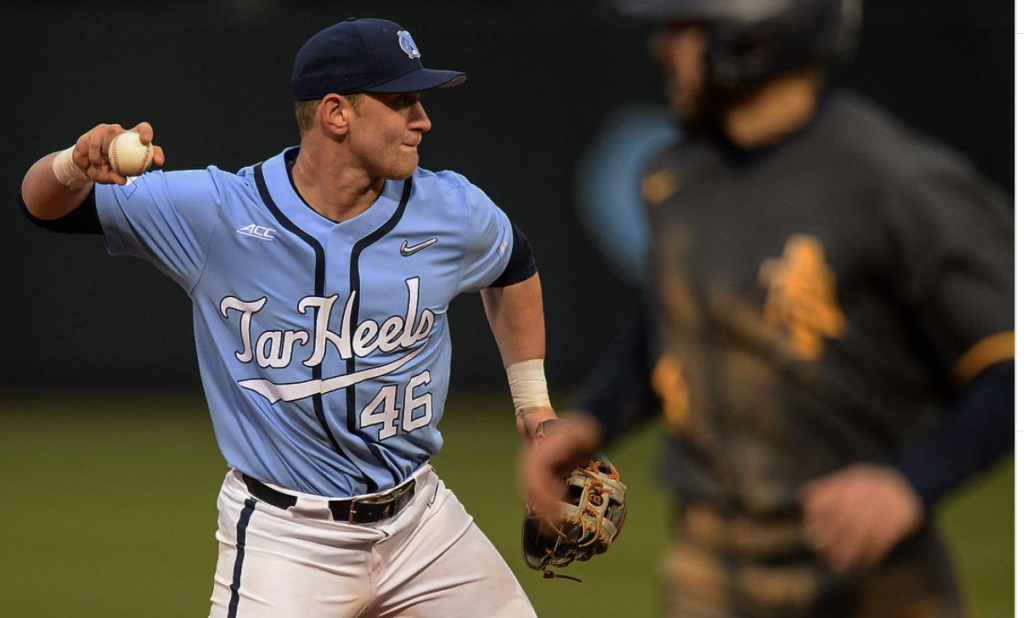 A highly talented freshman, he made waves both on the mound and at the plate throughout his debut season. He showcased his pitching skills, finishing the season with an impressive 1.69 ERA in 10 appearances. Additionally, he proved to be a formidable hitter, boasting a .316 average. His versatility was evident as he contributed in multiple facets of the game.
On the mound, he posted a 1-0 record and secured one save, highlighting his ability to close out games effectively. Notably, he played a crucial role in a historic sweep against NC State, earning both his first collegiate win and save in consecutive appearances. In an exceptional display of skill, he pitched 1.0 inning of no-hit ball to secure a win and followed it up with 2.0 innings of relief work to clinch the sweep.
Although he faced a setback with a foot injury that sidelined him for over a month, he made a triumphant return during the College World Series. In his first game back, he delivered a standout performance, going 2 for 5 at the plate and driving in 3 RBI, contributing significantly to the Heels' victory over Oregon State in Game 1 of the series. Casparius transferred to UConn after the 2019 season.
Ben Casparius UConn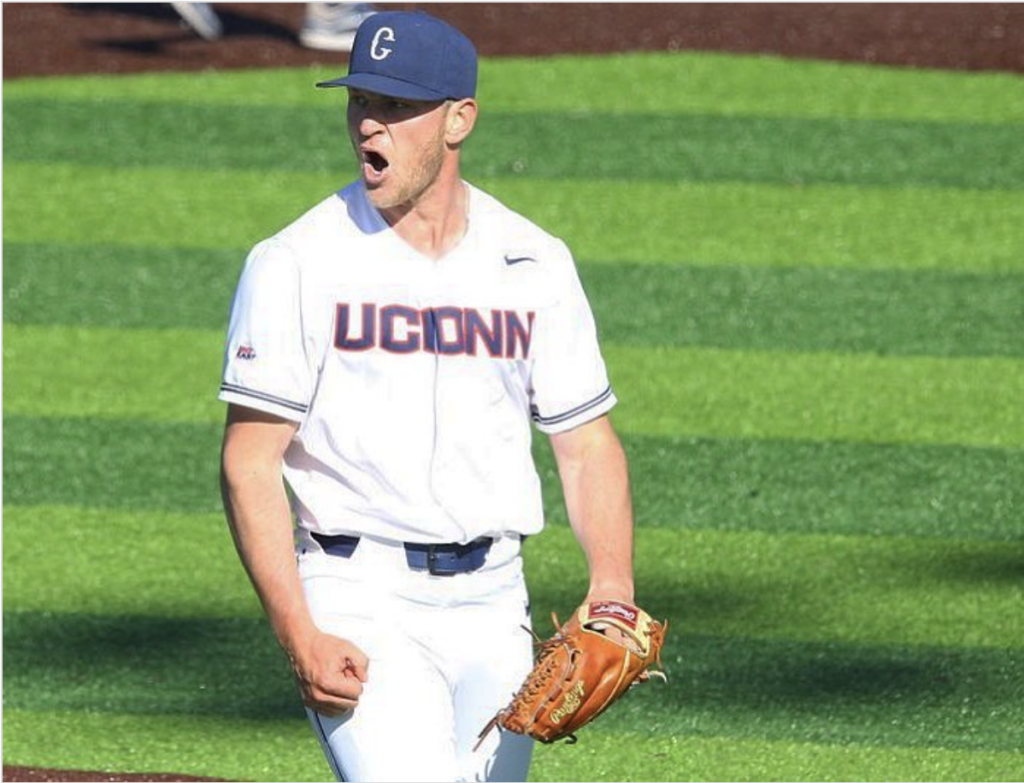 He had a standout season as a pitcher for the UConn Huskies, earning recognition as a member of the ABCA First Team Northeast All-Region. Throughout the season, he showcased his dominance on the mound, finishing second in UConn single-season history with an impressive 127 strikeouts. His stellar performance led him to lead the Huskies and the BIG EAST Conference in starts, wins, innings pitched, and strikeouts.
Notable moments from his season include pitching 8.0 shutout innings with 11 strikeouts against Miami (OH) to secure his first win at UConn. He also delivered a strong performance against No. 9 Texas Tech, allowing only three hits and striking out eight over 5.0 innings. In a victory against Saint Joseph's, he pitched 6.2 innings and struck out 11 batters.
His exceptional skills were further highlighted by his complete-game shutout against Georgetown, where he recorded a season-high 15 strikeouts. Throughout the season, he consistently delivered strong performances, such as striking out 14 batters against Bucknell and 13 batters in the BIG EAST Championship game against Creighton.
His remarkable achievements on the mound earned him a well-deserved spot on the ABCA First Team Northeast All-Region and solidified his reputation as a top pitcher in the conference.
Ben Casparius MLB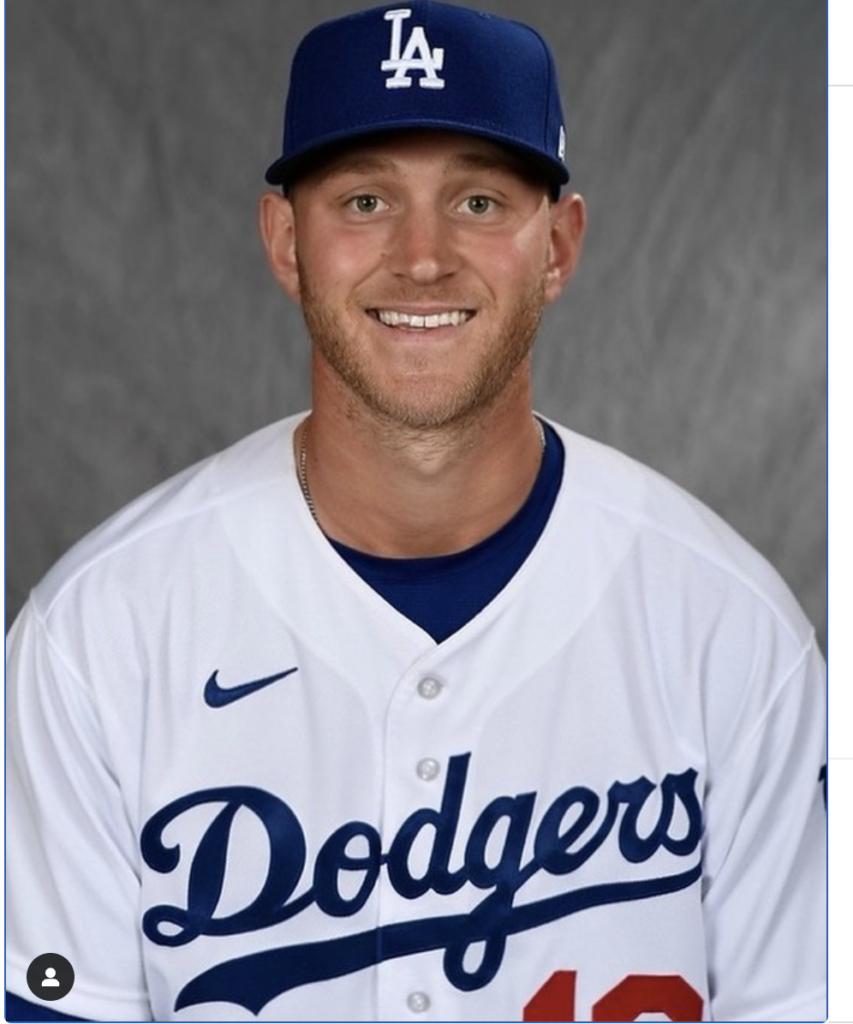 Ben was drafted by the Los Angeles Dodgers in the 5th Round of the 2021 MLB Draft.
He was assigned to the  High-A Great Lakes, then to the Double-A Tulsa in June 2023.